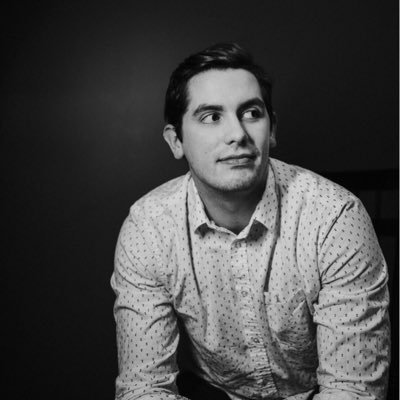 T.J. Martinson
Born:
Connection to Illinois
: Martinson grew up in Kankakee. He received his MA in literary studies from Eastern Illinois University in Charleston.
Biography
: T.J. Martinson currently lives in Bloomington, Indiana where he is a PhD candidate in English at Indiana University. The Reign of the Kingfisher, is his debut novel.
---
Awards
:
"""The Reign of the Kingfisher"""
-- Starred Review, Publishers Weekly
-- 11 Notable Chicago books of the Year List, Chicago Tribune, 2019
Primary Literary Genre(s):
Fiction
Primary Audience(s):
Adult readers
Facebook:
https://www.facebook.com/T.J.Martinson1/
Twitter:
https://twitter.com/tjmartinson?lang=en
Website:
https://www.tjmartinson.com/
Website:
https://crimereads.com/author/tjmartinson/
---
Selected Titles
The Reign of the Kingfisher: A Novel
ISBN: 1250170214 OCLC: 1042080283 Flatiron Books 2019 Somewhere in Chicago, a roomful of people have been taken hostage. The hostages will be killed one by one, the masked gunman says on-screen, unless the police will admit that they faked the death of the legendary superhero called the Kingfisher and helped him to give up his defense of the city thirty years ago. Retired reporter Marcus Waters made his name as a journalist covering the enigmatic superhero's five years of cleaning up Chicago's streets. Then the Kingfisher died, Chicago resumed its violent turmoil, and Marcus slid back into obscurity. But did the Kingfisher really die? And who would take hostages connected to the Kingfisher's past attempts to clean up the streets? With the help of disgraced police officer Lucinda Tillman and a young hacktivist named Wren, Marcus will explore the city's violence, corruption, and chaos to figure out if the vigilante hero died tragically, or gave up hope and abandoned the city--and for the hostages, the clock is ticking.--Amazon.com.