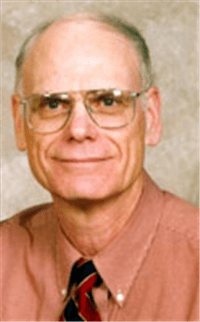 Michael Dean Sublett
Born:
Kansas City, Missouri, 1943
Pen Name:
Michael D. Sublett
Connection to Illinois
: Born and raised in Missouri, I earned the B.A. (Phi Beta Kappa) and M.A. in Geography from the University of Missouri. I moved to Illinois in 1967 to work on a PhD in Geography at The University of Chicago, a degree that I received in 1974. From 1970 to 2015 I was a professor in the Department of Geography-Geology at Illinois State University, and chaired the department from 1978 to 1988. Since 1971, I have lived in Normal, Illinois, and currently hold emeritus status at Illinois State. I served more than 25 years total in the Missouri Army National Guard, Illinois Army National Guard, and United States Army Reserve.
Biography
: My research for many years focused on political and historical geographic topics affecting Illinois and the Midwest, topics like farmer movement, county formation, township government, and Indian boundaries. In recent years I have been working on more national topics, such as naming of offspring rivers (like the Ohio) and those sections of states that we refer to as upstate, downstate, and outstate.
---
Awards
:
Primary Literary Genre(s):
History; Non-Fiction
Primary Audience(s):
Adult readers
Web:
http://about.illinoisstate.edu/mdsuble
E-Mail:
mdsuble@ilstu.edu
WorldCat:
http://www.worldcat.org/search?q=Michael++Dean++Sublett
---
Selected Titles
Farmers on the Road: Interfarm Migration and the Farming of Noncontiguous Lands in three Midwestern Townships, 1939-1969
ISBN: 0890650756 OCLC: 1256987 University of Chicago, Dept. of Geography, Chicago : 1975.
Paper Counties: The Illinois Experience, 1825-1867
ISBN: 082041249X OCLC: 21340035 P. Lang, New York : ©1990.
Township: Diffusion and Persistence of Grassroots Government in Illinois, 1850-2000
ISBN: 0820470554 OCLC: 53477079 Peter Lang, New York : ©2004.