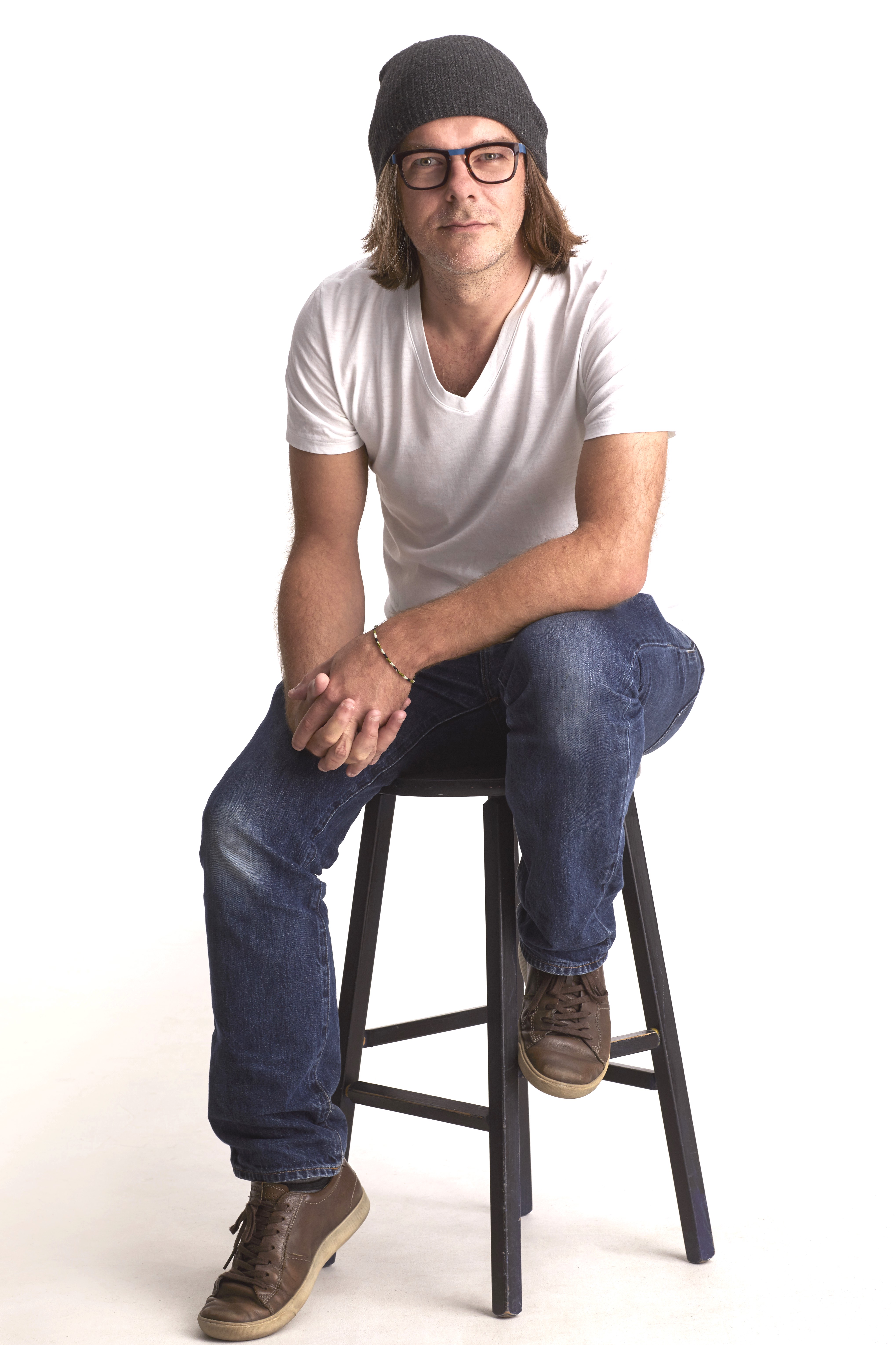 Sylvain Neuvel
Born:
Quebec City
Pen Name:
Connection to Illinois
: Neuvel was at the University of Chicago from 1999 - 2003. He was a Teaching Assistant and a Lecturer in the Department of Linguistics, and received his Ph.D. in Linguistics from the University of Chicago in 2003.
Biography
: Sylvain Neuvel dropped out of high school at age 15. Along the way, he has been a journalist, worked in soil decontamination, sold ice cream in California, and peddled furniture across Canada. He received a Ph.D. in linguistics from the University of Chicago. He taught linguistics in India, and worked as a software engineer in Montreal. He is also a certified translator.
---
Awards
:
Primary Literary Genre(s):
Fiction
Primary Audience(s):
Adult readers
Web:
http://www.neuvel.net/
Twitter:
https://twitter.com/neuvel
Wikipedia:
https://en.wikipedia.org/wiki/Sylvain_Neuvel
E-Mail:
ask_sylvain@neuvel.net
WorldCat:
http://www.worldcat.org/search?q=Sylvain++Neuvel
---
Selected Titles
Only Human
ISBN: 0399180117 OCLC: 1022986714 Del Ray 2018 World War Z meets The Martian in the explosive follow-up to Sleeping Giants (One of the most promising series kickoffs in recent memory--NPR) and Waking Gods (Pure, unadulterated literary escapism--Kirkus Reviews). In her childhood, Rose Franklin accidentally discovered a giant metal hand buried beneath the ground outside Deadwood, South Dakota. As an adult, Dr. Rose Franklin led the team that uncovered the rest of the body parts which together form Themis: a powerful robot of mysterious alien origin. She, along with linguist Vincent, pilot Kara, and the unnamed Interviewer, protected the Earth from geopolitical conflict and alien invasion alike. Now, after nearly ten years on another world, Rose returns to find her old alliances forfeit and the planet in shambles. And she must pick up the pieces of the Earth Defense Corps as her own friends turn against each other--
Sleeping Giants
ISBN: 1101886692 OCLC: 910979593 Del Ray 2016 17 years ago: A girl in South Dakota falls through the earth, then wakes up dozens of feet below ground on the palm of what seems to be a giant metal hand. Today: She is a top-level physicist leading a team of people to understand exactly what that hand is, where it came from, and what it portends for humanity. A swift and spellbinding tale told almost exclusively through transcriptions of interviews conducted by a mysterious and unnamed character, this is a unique debut that describes a hunt for truth, power, and giant body parts--
The Test
ISBN: 1250312833 OCLC: 1082523556 Tor 2019 Britain, the not-too-distant future. Idir is sitting the British Citizenship Test. He wants his family to belong. Twenty-five questions to determine their fate. Twenty-five chances to impress. When the test takes an unexpected and tragic turn, Idir is handed the power of life and death. How do you value a life when all you have is multiple choice?
Waking Gods
ISBN: 1101886722 OCLC: 948734547 Del Ray 2017 26 years ago: A girl in South Dakota falls through the earth, then wakes up dozens of feet below ground on the palm of what seems to be a giant metal hand. 9 years ago: She is a top-level physicist leading a team of people to understand exactly what that hand is, where it came from, and what it portends for humanity. Today: with the remainder of the giant robot found and assembled, every question answered about the mysterious contraption raises two more. But the team behind the greatest discovery of the last millennium might be out of time when a second robot suddenly appears, looming over downtown London--