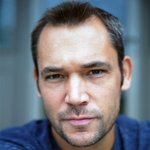 Jay Fleck
Born:
Connection to Illinois
: Fleck lives in Shorewood.
Biography
: Jay Fleck is an author, designer and illustrator. He illustrates other authors' books. His artwork has been featured on products at the GAP, on Threadless and on the front page of Society6.com, as well as a number of other brick-and-mortar and internet stores. Tilly and Tank is the first picture book he has both written and illustrated.
---
Awards
:
Primary Literary Genre(s):
Fiction; Illustrator
Primary Audience(s):
Children
Blog:
https://www.jayfleck.com/jayfleck/blog/
WorldCat:
http://www.worldcat.org/search?q=Jay++Fleck
---
Selected Titles
Black belt bunny /
ISBN: 0525429026 OCLC: 961007514 Black Belt Bunny is fast and strong and has seriously awesome moves--from front-kicks to back-flips to air-chops. Then he's faced with something new, something every bunny must learn, something he might not be as good at: He has to make . . . a salad.
Christmas cheer /
ISBN: 1338349589 OCLC: 1129180020 "Special night, magic flight. Christmas Eve... we believe! One star shines, moonlit pines. Two awake, cookies bake. Kids will love this rhyming romp about two adorable siblings on Christmas Eve, who are eagerly preparing for Santa to arrive! With sturdy, die-cut pages to turn and explore, readers will count carols, elves, bells, bows, and more from one to 10 in this interactive book that's perfect for Christmas!"--Publisher description.
Double take! :
ISBN: 0763672912 OCLC: 959033037 Lively text and retro-style artwork combine in a lively picture book about opposites that invites children to learn new perspectives on spreads depicting a topsy-turvy funhouse journey.
Everything you /
ISBN: 0374301417 OCLC: 964334210 "A mother and father welcome a new baby into their lives"--
Flo: A Picture Book
ISBN: 0374305269 OCLC: 974476612 While the other pandas try to rush her from one activity to another, Flo enjoys relaxing, stopping to smell the roses, and really seeing the world around her.
Haunted Halloween /
ISBN: 1338045334 OCLC: 1002826887 "Haunted night, monsters, fright. Enter there... if you dare. And beware of this spooky Halloween counting story!"--
The diamond and the boy :
ISBN: 0062659030 OCLC: 1019837849 "Before a diamond is a gem, it's a common gray rock called graphite. Through an intense trial of heat and pressure, it changes into one of the most valuable stones in the world. Before Tracy Hall was an inventor, he was a boy--born into poverty, bullied by peers, forced to work at an early age. However, through education and experimentation, he became one of the brightest innovators of the twentieth century, eventually building a revolutionary machine that makes diamonds. From debut author Hannah Holt--the granddaughter of Tracy Hall--and illustrator Jay Fleck comes this fascinating in-depth portrait of both rock and man." -- Publisher annotation.
The ghosts went floating /
ISBN: 0374312133 OCLC: 1164776316 "Witches, werewolves, and other creatures celebrate Halloween in an illustrated rhyme that can be sung to the tune of "The Ants Go Marching."" --
The three little yogis and the wolf who lost his breath :
ISBN: 1419741039 OCLC: 1090698610 In this twist on the classic fairy tale, a wolf who lost his huff and puff consults with three yogis to help him find his breath. "Once upon a time there lived a wolf who lost his huff and his puff. It was a BIG, BAD problem! One morning, the wolf came upon a peaceful little yogi doing sun salutations. The wolf wanted to huff and puff and blooow her hut down into a big pile of straw. But instead the yogi suggested, "Let's meditate on that!" Soon the wolf met a second yogi, and then a third. He may have lost his huff and puff -- but with the help of three new yogi friends, can the wolf find his breath?"--
The tossy-turny princess and the pesky pea :
ISBN: 1419745875 OCLC: 1145909278 After a pea accidentally gets between her mattresses, a busy princess has trouble falling asleep but with help from the gardener, cook, librarian, and astronomer she learns to relax her mind and body. Includes directions for a yoga and meditation bedtime routine.
Tilly and Tank
ISBN: 1101917865 OCLC: 919014325 Tundra Books 2018 Tilly the elephant is taking her morning stroll when she notices something strange on the horizon. Is it another elephant? The newcomer has a trunk and tail, but he s a very curious shade of green. Tank, on the other hand, notices an odd-looking creature approaching. It has a barrel and a turret, like Tank, but is a curious shade of blue. Is it a new enemy tank? Tank's alarm sounds and he goes BOOM, scaring Tilly off. But when Tilly returns with a flower, Tank begins to understand that she might not be an enemy at all.
Tiny T. Rex and the impossible hug /
ISBN: 1452170339 OCLC: 1028613062 Tiny T. Rex wants to cheer up his friend, Pointy, with a hug, but he is frustrated because even as he gets bigger, his arms remain too small for proper hugging--but he is determined to practice, even when he gets into trouble.
Tiny T. Rex and the perfect valentine /
ISBN: 1452184895 OCLC: 1137180646 Tiny T. Rex wants to make the perfect valentine for his friend, Pointy, but the paint spills, and the sparkles are all over the place, and soon he has a big mess--but Pointy assures him that just being a friend is the best valentine of all.
Tiny T. Rex and the tricks of treating /
ISBN: 1452184909 OCLC: 1238131207 Tiny T. Rex shares the six secrets of Halloween treating that allowed Tiny and his friend Pointy to become Treat-masters.
Tiny T. Rex and the very dark dark /
ISBN: 1452170347 OCLC: 1089280958 Tiny T. Rex and his friend Pointy are planning a campout in the backyard, but they are both worried that the dark will be altogether too dark, so they plan on bringing a night light with them--but when the night light does not work they bravely open their eyes and discover the stars above.
TORTOISE AND HARE :
ISBN: 1419749544 OCLC: 1262964928
Two brothers, one tail /
ISBN: 1524740853 OCLC: 1054833813 Illustrations and rhyming text celebrate the unending love between a boy and his brother, who just happens to be a dog.
We're going on a treasure hunt /
ISBN: 0374306419 OCLC: 1001886997 In this twist on "We're going on a bear hunt," swashbuckling pirates on a quest for buried treasure brave wicked whales, giant squids, booming thunder, and spine-tingling ghosts, but quake at the sight of a small mouse.
Who loves Little Lemur? /
ISBN: 0374388474 OCLC: 1155482647 A little lemur goes through the day surrounded by family who love and help him.