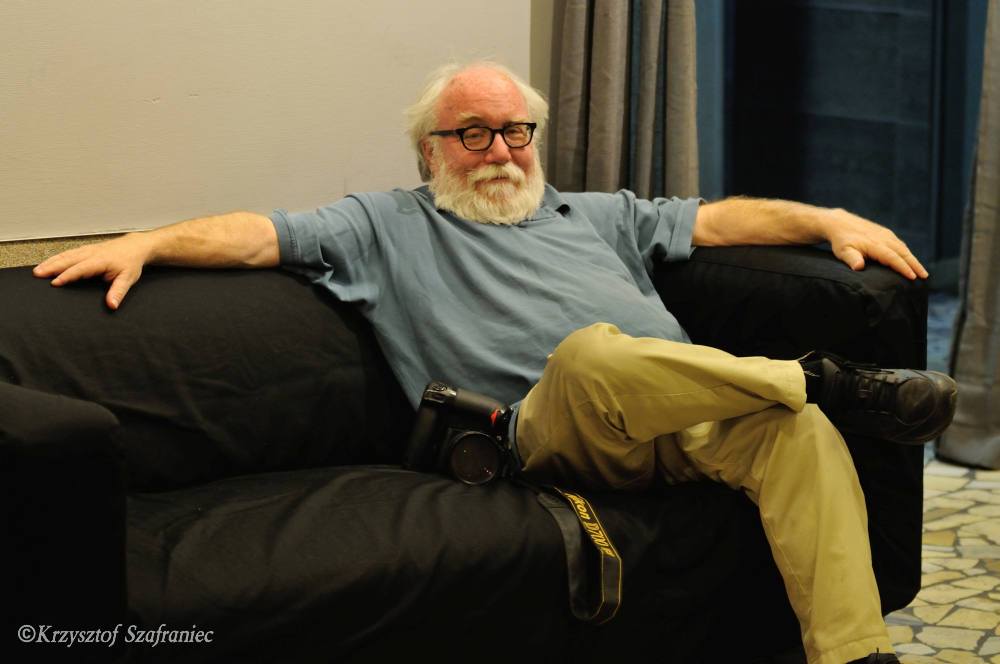 Paul Natkin
Born:
Pen Name:
Connection to Illinois
: Natkin lives in Chicago.
Biography
: Paul Natkin learned photography in the trenches, working with his father, the team photographer of the Chicago Bulls in the late 1970s. He shot sports in the Chicago area for five years before he discovered music photography in 1976. He has toured the world with The Rolling Stones, Keith Richards, Brian Wilson and many others. He also served as the official photographer of the Oprah Winfrey Show from 1986-1992. He has photographed magazine covers for Newsweek, Ebony, Spin, and People. See his work online at www.natkin.net.
---
Awards
:
Primary Literary Genre(s):
Photographer
Primary Audience(s):
Adult readers
Web:
http://natkin.net/
Web:
https://photos.com/featured/paul-natkin-archive-paul-natkin.html
Facebook:
https://www.facebook.com/paul.natkin.7
WorldCat:
http://www.worldcat.org/search?q=Paul++Natkin
---
Selected Titles
Disco Demolition: The Night Disco Died
ISBN: 1940430755 OCLC: 920019029 Candlewick 2016 A illustrated collection of essays and interviews about the anti-disco rally, Disco Demolition, held on July 12, 1979 at Comiskey Park and organized by Bill Veeck and DJ Steve Dahl.
Farm Aid: A Song for America
ISBN: 1594862850 OCLC: 60705512 Rodale, [Emmaus, Pa.] : ©2005. A celebration of Farm Aid's 20th anniversary-a beautifully designed treasure documenting the struggles and contributions of family farmers in America and the more than 200 American artists who have played on the Farm Aid stage. When Willie Nelson organized the first Farm Aid concert in 1985, he hoped it would be a one-time event that would ensure the continued survival of the national treasure upon which our country was founded: the independent family farmer. But two decades later, the nation is still losing an average of 330 family farms per week. And the annual Farm Aid concert, which has helped to raise more than $26 million to keep family farmers on their land, is now the longest running benefit concert in history. To commemorate this landmark and to call renewed attention to the importance of where, how, and by whom our food is produced, Farm Aid has put together this volume. Essays, interviews, poems, song lyrics, and fictional excerpts mix with more than 200 color and black-and-white photographs, including shots of farmland and farmers, as well as never-before-seen pictures of Farm Aid performers, from the late Johnny Cash and Roy Orbison to Bob Dylan and Bonnie Raitt. Among the many contributors are writers Eric Schlosser and Howard Zinn; performers Steve Earle and Emmylou Harris; photographers Paul Natkin and Ebet Roberts; and Farm Aid board members Neil Young, Dave Matthews, John Mellencamp, and Willie Nelson. [from publisher description].
Paul Natkin: The Moment of Truth
ISBN: 1951963032 OCLC: Trope Publishing Company [Emmaus, Pa.] : 2021
The People's Place: Soul Food Restaurants and Reminiscences from the Civil Rights Era to Today
ISBN: 1613730594 OCLC: 904800969 Chicago Review Press [Emmaus, Pa.] : 2015 Dave Hoekstra travels, tastes, and talks his way through twenty of America's best, liveliest, and most historically significant soul food restauƯrants. Following the soul food corridor from the South through northern industrial cities, The People's Place gives voice to the remarkable chefs, workers, and small business owners (often women) who provided sustenance and a safe haven for civil rights pioneers, not to mention presidents and politicians; music, film, and sports legends; and countless everyday, working-class people.
To Oprah with Love: A Photographic Tribute
ISBN: B014LM4652 OCLC: New Millennium Press [Emmaus, Pa.] : 2002