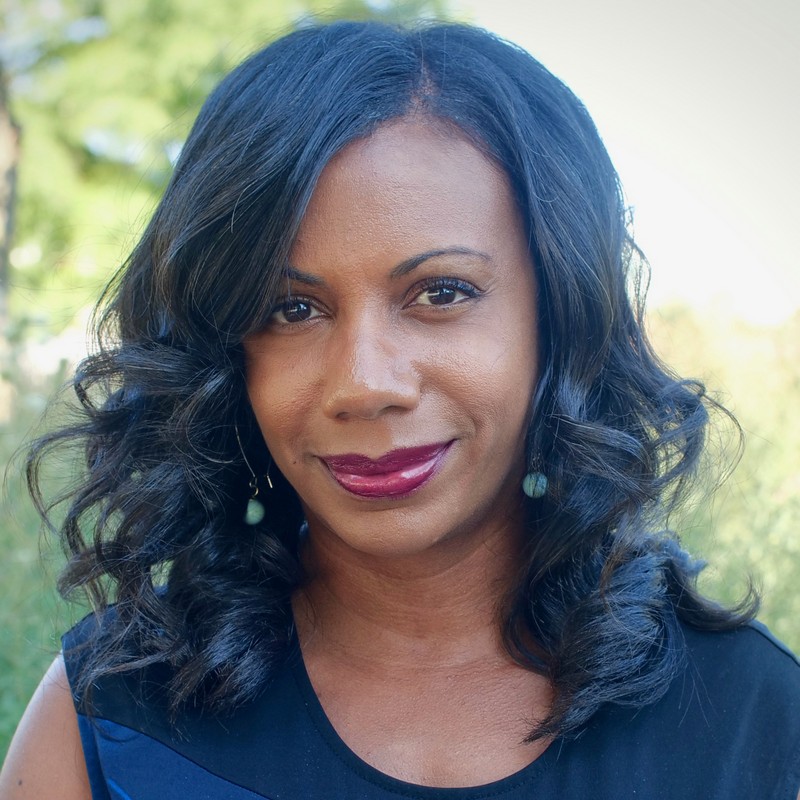 Natalie Y. Moore
Born:
Connection to Illinois
: Moore lives and works in Chicago.
Biography
: Natalie Y. Moore is the South Side bureau reporter for WBEZ, the NPR-member station in Chicago. Before joining WBEZ, she covered Detroit City Council for Detroit News. She worked as an education reporter for the St. Paul Pioneer Press and a reporter for the Associated Press in Jerusalem. Her work has been published in Essence, Black Enterprise, the Chicago Reporter, In These Times, the Chicago Sun-Times and the Chicago Tribune. She was awarded the 21st Century Award from the Chicago Public Library and Foundation in 2017.
---
Awards
:
''The South Side: A Portrait of Chicago and American Segregation''
-- 2016 Chicago Review of Books nonfiction award winner
-- One of Buzzfeed's 18 Best Nonfiction Books, 2016
Primary Literary Genre(s):
Non-Fiction
Primary Audience(s):
Adult readers
Blog:
http://www.deconstructing-tyrone.blogspot.com
LinkedIn:
https://www.linkedin.com/in/natalie-y-moore-b97b834
Website:
https://www.wbez.org/staff/304/natalie-moore
WorldCat:
http://www.worldcat.org/search?q=Natalie++Y.++Moore
---
Selected Titles
Deconstructing Tyrone: A New Look at Black Masculinity in the Hip-Hop Generation
ISBN: B013ROSXH2 OCLC: Cleis Press Chicago, Ill. : 2010
The Almighty Black P Stone Nation: The Rise, Fall, and Resurgence of an American Gang
ISBN: 1556528450 OCLC: 719388611 Lawrence Hill Books, Chicago, Ill. : ©2011. This exposé investigates the evolution of the Almighty Black P Stone Nation, a motley group of poverty-stricken teens transformed into a dominant gang accused of terroristic intentions. Interwoven into the narrative is the dynamic influence of leader Jeff Fort, who -- despite his flamboyance and high visibility -- instilled a rigid structure and discipline that afforded the young men a refuge and a sense of purpose in an often hopeless community. Details of how the Nation procured government funding for gang-related projects during the War on Poverty era and fueled bonuses and job security for law enforcement, and how Fort, in particular, masterminded a deal for $2.5 million to commit acts of terrorism in the United States on behalf of Libya are also revealed. In examining whether the Black P Stone Nation was a group of criminals, brainwashed terrorists, victims of their circumstances, or champions of social change, this social history provides an exploration of how and why gangs flourish and insight into the way in which minority crime is targeted in the community, reported in the media, and prosecuted in the courts.
The Billboard
ISBN: 164259573X OCLC: 1245344386
The South Side: A Portrait of Chicago and American Segregation
ISBN: 1250118336 OCLC: 923665618 Picador 2017 Mayors Richard M. Daley and Rahm Emanuel have touted and promoted Chicago as a world class city. The skyscrapers kissing the clouds, the billion-dollar Millennium Park, Michelin-rated restaurants, pristine lake views, fabulous shopping, vibrant theater scene, downtown flower beds and stellar architecture tell one story. Yet, swept under the rug is the stench of segregation that compromises Chicago. The Manhattan Institute dubs Chicago as one of the most segregated big cities in the country. Though other cities - including Cleveland, Los Angeles, and Baltimore - can fight over that mantle, it's clear that segregation defines Chicago. And unlike many other major U.S. cities, no one race dominates. Chicago is divided equally into black, white, and Latino, each group clustered in their various turfs. In this intelligent and highly important narrative, Chicago-native Natalie Moore shines a light on contemporary segregation on the South Side of Chicago through reported essays, showing the life of these communities through the stories of people who live in them. The South Side shows the important impact of Chicago's historic segregation - and the ongoing policies that keep it that way--