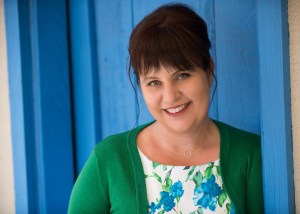 Amy Noelle Parks
Born:
Pen Name:
Connection to Illinois
: Parks attended Northwestern University in Evanston and lived in the Chicago area for four years.
Biography
: Amy Noelle Parks is a former elementary teacher and currently an associate professor in the College of Education at Michigan State University. She is the author of The Quantum Weirdness of the Almost-Kiss. Amy lives in Michigan with her husband and daughters.
---
Awards
:
Primary Literary Genre(s):
Fiction; Non-Fiction
Primary Audience(s):
Adult readers; Children
Web:
https://amynoelleparks.com
Twitter:
https://twitter.com/amynoelleparks
E-Mail:
amynoelleparks@gmail.com
WorldCat:
http://www.worldcat.org/search?q=Amy++Noelle++Parks
---
Selected Titles
Exploring Mathematics Through Play in the Early Childhood Classroom
ISBN: 0807755893 OCLC: 884571061 Teachers College Press 2015
Summer of Brave
ISBN: 0807576603 OCLC: 1192308303 Whitman 2021 Twelve-year-old Lilla wants to make everyone happy, so when her best friend Vivi dares her to start telling the truth as part of their Summer of Brave, Lilla hesitates because if she says out loud what she really wants, her whole life might crash down around her.
The Quantum Weirdness of the Almost-Kiss
ISBN: 1419739727 OCLC: 1202530566 Abrams 2021 Seventeen-year-old Evie Beckham has always been too occupied with her love of math and frequent battles with anxiety to want to date. Besides, she's always found the idea of kissing to be kind of weird. But by senior year, thanks to therapy and her friends, she's feeling braver than before. Maybe even brave enough to enter the national math and physics competition or flirt back with the new boy. Meanwhile, Evie's best friend, Caleb Covic, has always been a little in love with her. So he's horrified when he is forced to witness Evie's meet-cute with the new guy. Desperate, Caleb uses an online forum to capture Evie's interest--and it goes a little too well. Now Evie wonders how she went from avoiding romance to having to choose between two--or is it three?--boys.