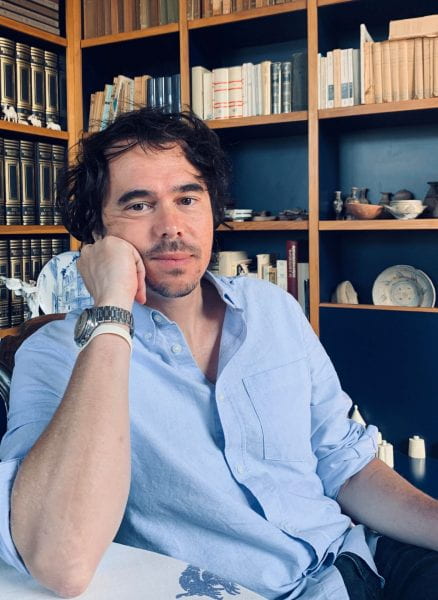 Jonathan Levy
Born:
Pen Name:
Connection to Illinois
: Levy lives in Chicago.
Biography
: Jonathan Levy is a professor in the Department of History and the John U. Nef Committee on Social Thought at the University of Chicago. His first book, Freaks of Fortune: The Emerging World of Capitalism and Risk in America, won the Organization of American Historians' Frederick Jackson Turner Award, Ellis W. Hawley Prize, and Avery O. Craven Award, as well as the American Society for Legal History's William Nelson Cromwell Book Prize.
---
Awards
:
Primary Literary Genre(s):
Non-Fiction
Primary Audience(s):
Adult readers
Web:
https://voices.uchicago.edu/jlevy
Web:
https://socialthought.uchicago.edu/directory/jonathan-levy
WorldCat:
http://www.worldcat.org/search?q=Jonathan++Levy
---
Selected Titles
Ages of American Capitalism: A History of the United States
ISBN: 0812995015 OCLC: 1245485350 Random House 2021 A leading economic historian traces the evolution of American capitalism from the colonial era to the present--and argues that the country has reached yet another turning point that will define the era ahead.head.--
Freaks of Fortune: The Emerging World of Capitalism and Risk in America
ISBN: 0674047486 OCLC: 815281403 Harvard University Press, Cambridge, Mass. : 2012. Focusing on the hopes and anxieties of ordinary people, Jonathan Levy shows how risk developed through the extraordinary growth of new financial institutions--insurance corporations, savings banks, mortgage-backed securities markets, commodities futures markets, and securities markets--while posing inescapable moral questions. For at the heart of risk's rise was a new vision of freedom. To be a free individual, whether an emancipated slave, a plains farmer, or a Wall Street financier, was to take, assume, and manage one's own personal risk. Yet this often meant offloading that same risk onto a series of new financial institutions, which together have only recently acquired the name financial services industry. Levy traces the fate of a new vision of personal freedom, as it unfolded in the new economic reality created by the American financial system. Amid the nineteenth-century's waning faith in God's providence, Americans increasingly confronted unanticipated challenges to their independence and security in the boom and bust chance-world of capitalism. Freaks of Fortune is one of the first books to excavate the historical origins of our own financialized times and risk-defined lives.--Publisher's website.