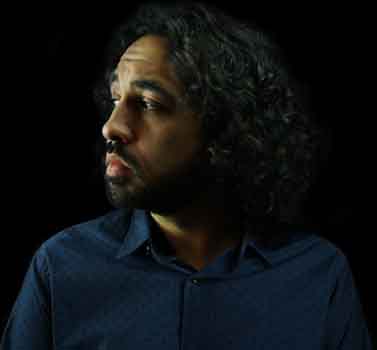 Keith S. Wilson
Born:
Pen Name:
Connection to Illinois
: Wilson graduated from Chicago State University and worked as a Game Designer at The Field Museum and at Resilient Games Studio in Chicago.
Biography
: Keith S. Wilson is a game designer, Cave Canem fellow, Affrilachian poet, and graduate from the Callalo Creative Writing Workshop.
---
Awards
:
''Fieldnotes on Ordinary Love'',
-- New York Times best new book of poetry
Primary Literary Genre(s):
Poetry
Primary Audience(s):
Adult readers
Web:
https://keithswilson.com/
Twitter:
https://twitter.com/robottomulatto
E-Mail:
keithwilson13@gmail.com
WorldCat:
http://www.worldcat.org/search?q=Keith++S.++Wilson
---
Selected Titles
Fieldnotes on Ordinary Love
ISBN: 1556595611 OCLC: 1136610357 Copper Canyon Press 2019 Fieldnotes on Ordinary Love is a collection whose poems approach family, politics, and romance, often through the lens of space: the vagaries of a relationship full of wonder and coldness, separation and exploration. There is the sense of the speaker as a cartographer of familiar spaces, of land he has never left or relationships that have stayed with him for years, and always with the newness of an alien or stranger. Acutely attuned to the heritage of Greco-Roman myth, Wilson writes through characters such as the Basilisk and the Minotaur, emphasizing the intense loneliness these characters experience from their uniqueness. For the racially ambiguous speaker of these poems, who is both black and not black, who has lived between the American South and the Midwest, there are no easy answers. From the fields of Kentucky to the pigeon coops of Chicago, identities and locations blur--the pastoral bleeds into the Afrofuturist, black into white and back again.