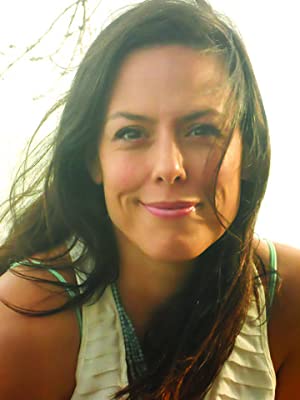 Rachel Jamison Webster
Born:
1974 in Madison, Ohio
Connection to Illinois
: Webster lives in Evanston and teaches at Northwestern University.
Biography
: Rachel Jamison Webster is author of the books "September: Poems" (TriQuarterly, 2013); the hybrid book of poetry and fiction, "The Endless Unbegun" (Twelve Winters, 2015); and "Mary is a River," which is written in the voice of Mary Magdalene. It was a finalist for the National Poetry Series, and published by Kelsay Books in June 2018. Rachel has also published two chapbooks with Dancing Girl Press, and edited two anthologies of creative writing by Chicago teens. For years, Rachel worked with First Lady of Chicago, Maggie Daley, to create after school arts and writing programs for city youth. Now she Directs the Creative Writing Program at Northwestern University, where she teaches poetry and creative non-fiction, and designs curriculum in representation, diversity and literary ethics. Rachel's essays and poems appear in many journals and anthologies, including Tin House, Poetry, The Southern Review, The Paris Review and Narrative.
---
Awards
:
Benjamin Banneker and Us Starred Reviews – Publishers Weekly and Booklist
Primary Literary Genre(s):
History; Non-Fiction; Poetry
Primary Audience(s):
Adult readers
E-Mail:
r-webster@northwestern.edu
Facebook:
https://www.facebook.com/racheljamisonwebster
Instagram:
https://www.instagram.com/racheljamisonwebster/?hl=en
Web:
http://www.racheljamisonwebster.com/
Web:
https://en.wikipedia.org/wiki/Rachel_Jamison_Webster
Wikipedia:
https://en.wikipedia.org/wiki/Rachel_Jamison_Webster
---
Selected Titles
Benjamin Banneker and Us: Eleven Generations of an American Family
ISBN: 1250827302 OCLC: Henry Holt and Co. 2023 A family reunion gives way to an unforgettable genealogical quest as relatives reconnect across lines of color, culture, and time, putting the past into urgent conversation with the present.In 1791, Thomas Jefferson hired a Black man to help survey Washington, DC. That man was Benjamin Banneker, an African American mathematician, a writer of almanacs, and one of the greatest astronomers of his generation. Banneker then wrote what would become a famous letter to Jefferson, imploring the new president to examine his hypocrisy, as someone who claimed to love liberty yet was an enslaver. More than two centuries later, Rachel Jamison Webster, an ostensibly white woman, learns that this groundbreaking Black forefather is also her distant relative.Acting as a storyteller, Webster draws on oral history and conversations with her DNA cousins to imagine the lives of their shared ancestors across eleven generations, among them Banneker's grandparents, an interracial couple who broke the law to marry when America was still a conglomerate of colonies under British rule. These stories shed light on the legal construction of race and display the brilliance and resistance of early African Americans in the face of increasingly unjust laws, some of which are still in effect in the present day.
Mary is a River
ISBN: 1947465821 OCLC: Kelsay Books 2018
September: Poems
ISBN: 0810152312 OCLC: 816564650 TriQuarterly Books/Northwestern University Press, Evanston, Ill. : 2013. The poems in Rachel Webster's debut collection Septem­ber often address a fleeting moment. Like the month, the moment can be a single leaf falling or a season of life. Webster's pastoral poems address personal physical change in the seasons of life, including childhood, love, motherhood, and death. Together they lead the reader through a lyrical landscape of conversation, meditation, and healing. The work of a poet sensitive to worlds ex­ternal and internal, September speaks to the core of life and the simplicity of human events and the natural world around us.
The Blue Grotto
ISBN: B00373PJEY OCLC: Dancing Girl Press Evanston, Ill. : 2009
The Endless Unbegun
ISBN: 0989515176 OCLC: 909090553 Twelve Winters Press, Sherman, Ill. : ©2015. Part fable, part portal, "The Endless Unbegun" moves through prose and poetry, the past and the present, the mystical and the carnal, to tell a love story through many lifetimes. The twenty-first-century romance of Jon and Marisol opens into the sixth-century friendship of Radegunde and Fortunatus, which opens into poems that speak intimately of connection -- with others, with the future we engender, and with the Earth that sustains us. Here, poetry meets myth in timeless writing that recognizes and renews the soul.
The Sea Came Up & Drowned
ISBN: 1733907491 OCLC: Raw Books Press Evanston, Ill. : 2020 A book of erasure poems, mined from John McPhee's Pulitzer Prize-winning book, Annals of the Former World. The book covers a timeline stretching from pre-European contact to a dramatic, post-American future, exploring the social and ecological devastations of our Western Empire. The book is a meditation on the extractive economy and its costs of human erasure and climate upheaval. Webster explores the human-land relationship in evocative poems that combine history, love, and intimate life moments, alongside visionary collage illustrations.