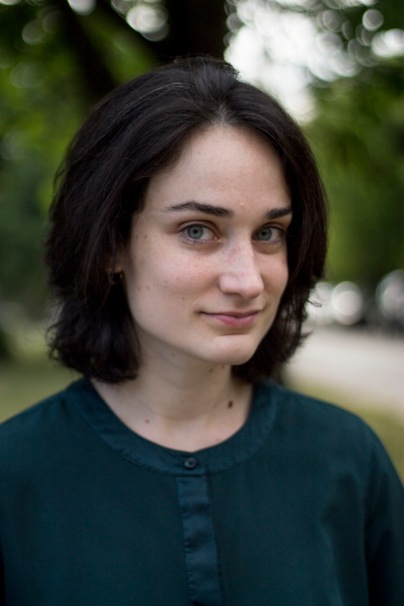 Allison Epstein
Born:
Pen Name:
Connection to Illinois
: Epstein lives in Chicago.
Biography
: ALLISON EPSTEIN earned her M.F.A. in fiction from Northwestern University and a B.A. in creative writing and Renaissance literature from the University of Michigan. A Michigan native, she now lives in Chicago, where she works as a copywriter for clients in higher education and the arts. When not writing, she enjoys good theater, bad puns, and fancy jackets. A Tip for the Hangman is her first novel.
---
Awards
:
Primary Literary Genre(s):
Fiction
Primary Audience(s):
Adult readers
Web:
https://allisonepstein.com/a-tip-for-the-hangman/
Facebook:
https://www.facebook.com/allison.epstein.54
Twitter:
https://twitter.com/rapscallison
Instagram:
https://www.instagram.com/rapscallison/
WorldCat:
http://www.worldcat.org/search?q=Allison++Epstein
---
Selected Titles
A Tip for the Hangman
ISBN: 0385546718 OCLC: 1154086307 DoubleDay 2021 England, 1585. In Kit Marlowe's last year at Cambridge, he receives an unexpected visitor: Queen Elizabeth's spymaster, who has come with an unorthodox career opportunity. Her Majesty's spies are in need of new recruits, and Kit's flexible moral compass has drawn their attention. Kit, a scholarship student without money or prospects, accepts the offer, and after his training the game is on. Kit is dispatched to the chilly manor where Mary, Queen of Scots is under house arrest, to act as a servant in her household and keep his ear to the ground for a Catholic plot to put Mary on the throne.While observing Mary, Kit learns more than he bargained for. The ripple effects of his service to the Crown are far-reaching and leave Kit a changed man. But there are benefits as well. The salary he earns through his spywork allows him to mount his first play, and over the following years, he becomes the toast of London's raucous theater scene. But when Kit finds himself reluctantly drawn back into the uncertain world of espionage, conspiracy, and high treason, he realizes everything he's worked so hard to attain - including the trust of the man he loves - could vanish before his very eyes.--Provided by publisher.