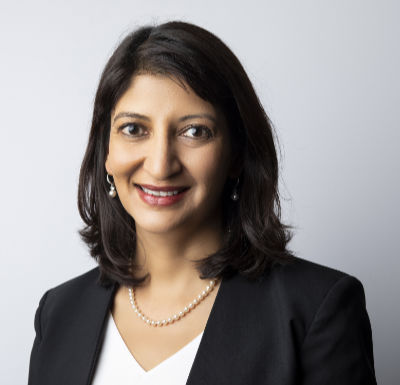 Ruchi Gupta, MD
Born:
Pen Name:
Connection to Illinois
: Gupta is a professor of pediatrics and medicine at Northwestern University Feinberg School of Medicine and a clinical attending at Ann & Robert H. Lurie Childrens Hospital of Chicago.
Biography
: Ruchi Gupta, MD, MPH has more than 17 years of experience as a board-certified pediatrician and health researcher and currently serves as the founding director of the Center for Food Allergy & Asthma Research (CFAAR). She is world-renowned for her groundbreaking research in the areas of food allergy and asthma epidemiology, most notably for her research on the prevalence of pediatric and adult food allergy in the United States. She has also significantly contributed to academic research in the areas of food allergy prevention, socioeconomic disparities in care, and the daily management of these conditions. To reduce the burden of these diseases and improve health equity, she and her team develop, evaluate, and disseminate interventions for families and conduct work to inform local, national, and international health policy. Dr. Gupta is the author of the Food Allergy Experience, has written and co-authored over 140 peer-reviewed research manuscripts, and has had her work featured on major TV networks and in print media.
---
Awards
:
Primary Literary Genre(s):
Non-Fiction
Primary Audience(s):
Adult readers
Web:
https://foodwithoutfearbook.com/
WorldCat:
http://www.worldcat.org/search?q=Ruchi++Gupta,++MD
---
Selected Titles
Hachette Go
ISBN: 0306846500 OCLC: 1263688453 Hachette Go 2021 A world-renowned researcher and physician offers the first book to identify the entire spectrum of food-related health conditions, from allergy to sensitivity, and what we can do about it. Allergies are an epidemic--but they don't have to be. Every day, more than five hundred people in the US go to the emergency room following a bad allergic reaction to food; 1 in 10 people have food allergies--and they are acute, alarming, and can be life-threatening. These are just a few of the statistics that prove what most of us know anecdotally: food allergies are on the rise. But allergy itself is just the tip of the iceberg--and it's not just a problem for kids: there is a whole spectrum of food-related conditions, including sensitivities, intolerances, and challenges. 1 in 5 people have food intolerances or sensitivities, and while these can be debilitating, they are chronic and can also be life-threatening in the long-term. Additionally, there are several autoimmune disorders that can masquerade as allergic disease. This means a lot of confusion, potential misdiagnoses, and incorrect or poor care. But there is good news: Dr. Ruchi Gupta is on the front lines of this epidemic; in her first book, she shares revolutionary research from her lab to address the entire spectrum of food-related health conditions. This panoramic view of food challenges empowers readers, arming them with the info to ask the right questions and get a proper diagnosis. From debunking common myths (an allergy and an intolerance aren't the same thing--and both can have life-threatening effects) to understanding masqueraders, to learning about triggers (including environmental factors), Dr. Gupta tells you all you need to know. Using a framework of identify, empower, manage, prevent, and treat, Food Without Fear offers hope and help to the millions of people who are affected. Food doesn't have to be an enemy--