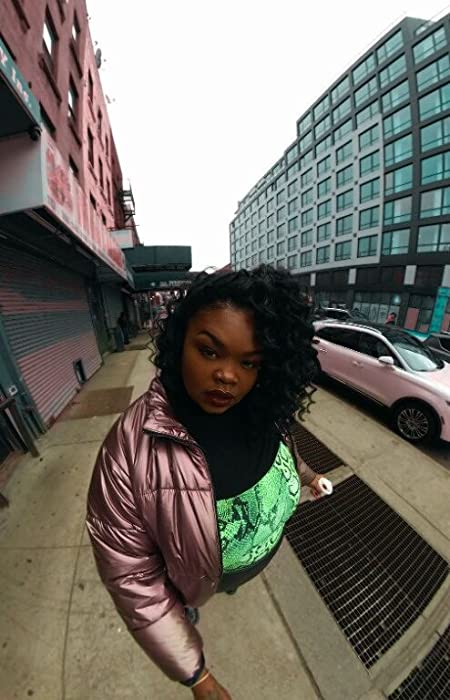 Sesali Bowen
Born:
Chicago, Illinois
Pen Name:
Connection to Illinois
: Bowen was born and raised on the Southside of Chicago.
Biography
: Sesali Bowen is a multifaceted writer, media personality, and cultural commentator with a knack for plus-sized style. She is the author of the forthcoming memoir/manifesto, Bad Fat Black Girl: Notes From A Trap Feminist and the creator, producer, and co-host of Purse First, the podcast about the culture of femme rap. Sesali is former Senior Entertainment Editor at NYLON magazine, one of the architects of Refinery29's Unbothered. She got her feet officially wet in television writing on the series Black Equals Beauty. She loves press on nails and direct deposits. She currently lives in New Jersey.She has over eight years of digital writing and editing experience with a prove track record of crafting entertainment-based news, editing, reported analysis, and features writing for a digitally savvy audience. She's expanded her storytelling skills to video, social media, and audio. Her work has appeared in The New York Times, HelloBeautiful, and even onscreen as a subject in the documentary Black Girl Church.
---
Awards
:
Primary Literary Genre(s):
Non-Fiction
Primary Audience(s):
Adult readers
Twitter:
https://twitter.com/BadFatBlackGirl
Instagram:
https://www.instagram.com/badfatblackgirl/
LinkedIn:
https://www.linkedin.com/in/sesali-bowen
WorldCat:
http://www.worldcat.org/search?q=Sesali++Bowen
---
Selected Titles
Bad Fat Black Girl
ISBN: 0063028700 OCLC: 1232016195 Amistad 2021 Growing up on the south side of Chicago, Sesali Bowen learned early on how to hustle, stay on her toes, and champion other Black women and femmes as she navigated Blackness, queerness, fatness, friendship, poverty, sex work, and self-love. Her love of trap music led her to the top of hip-hop journalism, profiling game-changing artists like Megan Thee Stallion, Lizzo, and Janelle Monae. But despite all the beauty, complexity, and general badassery she saw, Bowen found none of that nuance represented in mainstream feminism. Thus, she coined Trap Feminism, a contemporary framework that interrogates where feminism meets today's hip-hop. Bad Fat Black Girl offers a new, inclusive feminism for the modern world. Weaving together searing personal essay and cultural commentary, Bowen interrogates sexism, fatphobia, and capitalism all within the context of race and hip-hop. In the process, she continues a Black feminist legacy of unmatched sheer determination and creative resilience. Bad bitches: this one's for you--