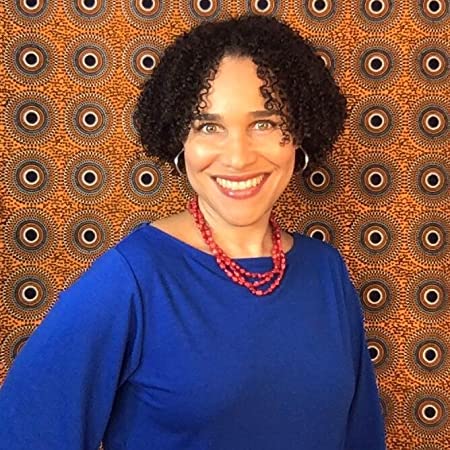 Zetta Elliott
Born:
1972
Pen Name:
Connection to Illinois
: Elliott currently lives in Evanston.
Biography
: Zetta Elliott is a Black feminist writer of poetry, plays, essays, novels, and stories for children. She was born and raised in Canada, but has lived in the US for over 25 years. She earned her PhD in American Studies from NYU in 2003; she has taught at Ohio University, Louisiana State University, Mount Holyoke College, Hunter College, Bard High School Early College, and Borough of Manhattan Community College. Her poetry has been published in New Daughters of Africa, We Rise, We Resist, We Raise Our Voices, the Cave Canem anthology The Ringing Ear: Black Poets Lean South, Check the Rhyme: an Anthology of Female Poets and Emcees, and Coloring Book: an Eclectic Anthology of Fiction and Poetry by Multicultural Writers. Her novella, Plastique, was excerpted in T Dot Griots: an Anthology of Toronto's Black Storytellers, and her plays have been staged in New York, Cleveland, and Chicago. Her essays have appeared in School Library Journal, The Huffington Post, and Publishers Weekly. She received the Childrens Literature Associations Article Award for her 2014 essay, The Trouble with Magic: Conjuring the Past in New York City Parks. She is an advocate for greater diversity and equity in publishing, and has self-published numerous illustrated books for younger readers under her own imprint, Rosetta Press; 3 were named Best of the Year by the Bank Street Center for Childrens Literature, and Benny Doesnt Like to Be Hugged was a first-grade fiction selection for the 2019 Scripps National Spelling Bee. Dragons in a Bag, a middle grade fantasy novel, was published by Random House in 2018; the Association for Library Service to Children (ALSC) named it a Notable Childrens Book. Its sequel, The Dragon Thief, was named a Best Middle Grade Book of 2019 by CBC Books. Say Her Name, a young adult poetry collection, was published by Little, Brown Books for Young Readers in January 2020; A Place Inside of Me was published in July 2020 by FSG and was named a Notable Poetry Book by NCTE.
---
Awards
:
''Bird'',
-- Honor Award in Lee & Low Books New Voices Contest and the Paterson Prize for Books for Young Readers.

''Ship of Souls'',
-- Booklist Top Ten Sci-fi/Fantasy Title for Youth and was a finalist for the Phillis Wheatley Book Award.

''The Door at the Crossroads,'',
-- finalist in the Speculative Fiction category of the 2017 Cybils Awards

''Melenas Jubilee'',
-- 2017 Skipping Stones Honor Award.

''Dragons in a Bag'',
-- the Association for Library Service to Children (ALSC) named it a Notable Childrens Book.


Primary Literary Genre(s):
C:CHILDREN; C:YOUNG ADULT; Fiction
Web:
http://www.zettaelliott.com/
Twitter:
https://twitter.com/zettaelliott
Wikipedia:
https://en.wikipedia.org/wiki/Zetta_Elliott
WorldCat:
http://www.worldcat.org/search?q=Zetta++Elliott
---
Selected Titles
A Wish After Midnight
ISBN: 0982555059 OCLC: 528835852 Skyscape New York, NY : 2010 Genna is a fifteen-year-old girl who wants out of her tough Brooklyn neighborhood. But she gets more than she bargained for when a wish gone awry transports her back in time. Facing the perilous realities of Civil War-era Brooklyn, Genna must use all her wits to survive.
A Place Inside of Me
ISBN: 0374307415 OCLC: 1123188349 FSG Las Vegas, NV : 2020 In this powerful, affirming poem by award-winning author Zetta Elliott, a Black child explores his shifting emotions throughout the year. There is a place inside of me / a space deep down inside of me / where all my feelings hide. Summertime is filled with joy -- skateboarding and playing basketball -- until his community is deeply wounded by a police shooting. As fall turns to winter and then spring, fear grows into anger, then pride and peace. In her stunning debut, illustrator Noa Denmon articulates the depth and nuances of a child's experiences following a police shooting -- through grief and protests, healing and community -- with washes of color as vibrant as his words. Here is a groundbreaking narrative that can help all readers, children and adults alike, talk about the feelings hiding deep inside each of us. -- Publisher.
Benny Doesnt Like to Be Hugged
ISBN: 1548184896 OCLC: 1007770371 CreateSpace Las Vegas, NV : 2017 A little girl uses rhyming verse to describe the unique traits of her autistic friend. Benny likes trains and cupcakes without sprinkles, but he can also be fussy sometimes. The narrator doesn't mind, however, because true friends accept each other just the way they are. A gentle story encouraging children to appreciate and accept out differences.--Page [4] of cover.
Bird
ISBN: 160060241X OCLC: 191023770 Lee & Low Book, New York, NY : ©2008. Bird, an artistic young African American boy, expresses himself through drawing as he struggles to understand his older brother's drug addiction and death, while a family friend, Uncle Son, provides guidance and understanding.
Dayshaun's Gift
ISBN: 1515008355 OCLC: 940575727 CreateSpace Las Vegas, NV : 2015 After putting on his grandfather's gardening hat, Dayshun travels back in time to the free Black community of Weeksville, Brooklyn, during the summer of 1863!--Page 4 of cover.
Dragons in a Bag
ISBN: 1524770450 OCLC: 1021080878 Random House Las Vegas, NV : 2018 When Jaxon is sent to spend the day with a mean old lady his mother calls Ma, he finds out she's not his gradmother - but she is a witch! She needs his help delivering baby dragons to a magical world where they'll be safe. There are two rules when it comes to the dragons: don't let them out of the bag and don't feed them anything sweet. Before he knows it, Jax and his friends Vikram and Kavita have broken both rules! Will Jax get the baby dragons delivered safe and sound? Or will they be lost in Brooklyn forever? --
I Love Snow!
ISBN: 1514348470 OCLC: 941812380 CreateSpace Las Vegas, NV : 2015 Too much snow can sometimes cause problems, and in time turns to dirty gray slush. But in the end, nothing can diminish a child's love of snow! -- Page [4] of cover.
Let the Faithful Come
ISBN: 1516892496 OCLC: 934138512 CreateSpace Las Vegas, NV : 2015 In this simple retelling of the nativity story, people come from all over to celebrate and recognize the value of each child born in this world.
Max Loves Muecas!
ISBN: 1497332028 OCLC: 900886820 CreateSpace Las Vegas, NV : 2014 Max wants to visit a beautiful boutique that sells handmade dolls, but he worries that other children will tease him. When he finally finds the courage to enter the store, Max meets Senor Pepe who has been making dolls since he was a boy in Honduras. Senor Pepe shares his story with Max and reminds him that, there is no shame in making something beautiful with your hands. Sewing is a skill--just like hitting a baseball or fixing a car.
Melenas Jubilee
ISBN: 0884484432 OCLC: 949986627 Tilbury House Las Vegas, NV : 2016 Forgive and be forgiven. It sounds so appealing - why doesn't it happen every day? Finding herself forgiven on a rain-scrubbed morning after a difficult day, Melena seizes her fresh start and shares the song in her heart with her family and friends. It's a day of new beginnings. It's Melena's jubilee--
Milo's Museum
ISBN: 1537580965 OCLC: 972352114 CreateSpace Las Vegas, NV : 2016 Milo is excited about her class trip to the museum. The docent leads them on a tour, and afterward Milo has time to look around on her own. But something doesn't feel right, and Milo gradually realizes that the people from her community are missing from the museum. When her aunt urges her to find a solution, Milo takes matters into her own hands and opens her own museum!
Moonwalking
ISBN: 0374314373 OCLC: 1237252575 FSG Las Vegas, NV : 2022 In 1980s Brooklyn, new student JJ Pankowski, an autistic, punk-rock-lover, befriends Pie Velez, an Afro-Latinx math geek and graffiti artist.
On My Block
ISBN: B088B4MG2H OCLC: Independently Published Las Vegas, NV : 2020
Say Her Name
ISBN: 1368045243 OCLC: 1084621478 Little Brown Las Vegas, NV : 2020 Inspired by the #SayHerName campaign launched by the African American Policy Forum, these poems pay tribute to victims of police brutality as well as the activists insisting that Black Lives Matter. Elliott engages poets from the past two centuries to create a chorus of voices celebrating the creativity, resilience, and courage of Black women and girls. -- amazon.com
Ship of Souls
ISBN: 1612182682 OCLC: 759913498 AmazonEncore, Las Vegas, NV : ©2011. Set in New York City, Ship of Souls features a cast of three African-American teens: D, a math whiz, Hakeem, a Muslim basketball star; and Nyla, a beautiful military brat. When D's mother dies of breast cancer, he is taken in by Mrs. Martin, an elderly white woman. Grateful to have a home, D strives to please his foster mother and succeeds--until Mercy arrives. Unable to compete with a needy, crack-addicted baby, D disappears into the nearby park and immerses himself in bird watching. At school, he unexpectedly makes friends with Nyla and Hakeem, but just when D thinks he has finally found a way to belong, an unexpected discovery in the park changes everything. A mysterious bird leads D and his friends on a perilous journey that will take them from Brooklyn to the African Burial Ground in lower Manhattan, and into the very realm of the dead. Their courage and loyalty are tested every step of the way, but in the end, it is D who must find the strength to fulfill his destiny. Steeped in history and suspense, this inspiring urban fantasy provides an enriching experience that readers will find hard to forget.--Page 4 of cover.
The Door at the Crossroads,
ISBN: 1515392163 OCLC: 950740631 CreateSpace Las Vegas, NV : 2016 One summer night, Genna Colon makes a fateful wish that sends her and her boyfriend Judah spiraling through time. They land hours apart in the city of Brooklyn--and in the middle of the Civil War. Genna is taken to the free Black community of Weeksville, but Judah suffers a harsher fate and is sent to the South as a slave. Judah miraculously makes his way back to Genna, but the New York City Draft Riots tear them apart once more. When Genna unexpectedly returns to her life in contemporary Brooklyn, she vows to fulfill the mandate of sankofa: go back and fetch it. But how will she summon the power she needs to open the door that leads back to Judah?
The Dragon Thief
ISBN: 1524770493 OCLC: 1048093855 Random House Las Vegas, NV : 2019 Told in two voices, Jax and Kavita, Kavita's brother Vik, and new friend Kenny try to return the baby dragon to the realm of magic before anything else goes wrong.
The Last Bunny in Brooklyn
ISBN: 1500870412 OCLC: 905244386 CreateSpace Las Vegas, NV : 2014 Chloe isn't a social bunny, but she enjoys her solitary life in the Brooklyn Botanic Garden. As autumn approaches, however, Chloe realizes that all the other bunnies have gone away. The little rabbit enlists the help of her neighbors to solve the mystery. Should she wait for them to return, or should she leave the safety of the garden to find her family?--Publisher.
The Phoenix on Barkley Street
ISBN: 1500589403 OCLC: 900668557 Las Vegas, NV : 2014 Best friends Carlos and Tariq love their block, but Barkley Street has started to change. The playground has been taken over by older boys, which leaves Carlos and Tariq with no place to call their own. They decide to turn the yard of an abandoned brownstone into their secret hang-out spot. Carlos and Tariq soon discover, however, that the overgrown yard is already occupied by an ancient phoenix! When the Pythons try to claim the yard for their gang, the magical bird gives the friends the courage to make a stand against the bullies who threaten to ruin their beloved neighborhood.
The Witch's Apprentice
ISBN: 059342770X OCLC: 1251741329 Random House Las Vegas, NV : 2022 Now that he is Ma's apprentice Jax is finding himself mixed up with all sorts of magical doings, like taking care of a phoenix egg which is going to hatch soon, trying to bring back the creatures Sis stole, finding his grandfather, and convincing Sis, the guardian, to reunite the two realms--and hopefully living to see Brooklyn again.