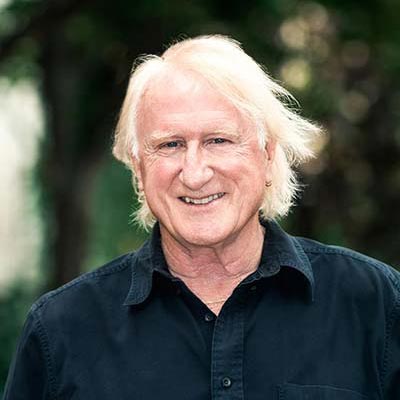 Charles B. Strozier
Born:
Pen Name:
Connection to Illinois
: Strozier studied at the University of Chicago, and the Chicago Institute for Psychoanalysis. He lived in Springfield for many years.
Biography
: Charles B. Strozier is a historian and psychoanalyst in New York City. Over the years, his writing has ranged from two books about Abraham Lincoln; the biography of Heinz Kohut, the key figure in the history of psychoanalysis after Freud; a study of 9/11 based on interviews with survivors and witnesses; and a number of books dealing with fundamentalism. It was a long journey from his days at Harvard working with Erik Erikson, through the University of Chicago for a PhD, and then prolonged psychoanalytic training at the Chicago Institute for Psychoanalysis and in New York at TRISP. He taught for over 50 years. He lived in Springfield, Illinois, for many years but now lives in Brooklyn, where he has been since 1986. He is a CUNY professor of history and he has a psychoanalytic practice in Greenwich Village.
---
Awards
:
Primary Literary Genre(s):
Non-Fiction
Primary Audience(s):
Adult readers
Web:
https://charlesbstrozier.com/
Blog:
https://charlesbstrozier.com/blog/
E-Mail:
chuck@charlesbstrozier.com
WorldCat:
http://www.worldcat.org/search?q=Charles++B.++Strozier
---
Selected Titles
Apocalypse: On the Psychology of Fundamentalism in America
ISBN: 0807012262 OCLC: 29361364 Beacon Press, Boston : ©1994. By some estimates, as many as fifty million Americans believe that the Apocalypse - when God will remake the world, Jesus will return to rule, and only the faithful will survive - is near. In Apocalypse, historian and psychoanalyst Charles B. Strozier offers us a rare and intimate look at some of these millions of Americans living in New York City today.
Genocide, War, and Human Survival
ISBN: 0847682277 OCLC: 34151054 Rowman & Littlefield Publishers, Lanham, Md. : ©1996. From the tragic workings of the Holocaust and Hiroshima to contemporary examples of genocide in Bosnia and Rwanda, this collection of original essays examines the enduring impact of such cataclysmic events on the modern human psyche. The work is inspired by the career of Robert Jay Lifton.
Heinz Kohut: The Making of a Psychoanalyst
ISBN: 0374168806 OCLC: 44914231 Farrar, Straus and Giroux, New York : 2001. Heinz Kohut (1913-1981) was at the center of the twentieth-century psychoanalytic movement. After fleeing his native Vienna when the Nazis took power there, he came to Chicago, where he spent the rest of his life. He became the most creative figure in the Chicago Institute for Psychoanalysis and is now remembered as the founder of self psychology, whose emphasis on empathy sought to make Freudian psychoanalysis more compassionate. Kohut's was a life that invited complexity. He obfuscated his identity as a Jew, negotiated a protean sexuality, and could be surprisingly secretive about his health and other matters. In this biography, Charles B. Strozier shows us Kohut as a paradigmatic figure in American intellectual life: a charismatic man whose ideas embodied the hope and confusions of a still-unsettled country. Inherent in his life and formulated in his work were the core issues of modern America. He touched the pulse. The years after World War II were the halcyon days of American psychoanalysis, which thrived as one analyst after another expanded upon Freud's insights. The gradual erosion of the discipline's humanism, however, began to trouble clinicians and patients alike. Heinz Kohut took the lead in the creation of the first authentically home-grown psychoanalytic movement. It took an emigre to be so distinctly American.--Jacket.
Lincoln's Quest for Union
ISBN: 0465041191 OCLC: 8132918 Basic Books, New York : ©1982. In Lincoln's Quest for Union, Charles Strozier gives the most probing account available of Lincoln's inner life--from the time he was a young man in Illinois, just finding himself, through his ascent to the presidency when he guided the nation and articulated for the country the meaning of the Civil War. With the probity of an open-minded historian and the skills of a trained therapist (he is both), Strozier examines Lincoln's relationships to women: his mother, stepmother, two young loves, and Mary Todd. He also considers Lincoln's feelings toward his father and male friends and colleagues.
The Year 2000: Essays on the End
ISBN: 081478030X OCLC: 36640630 New York University Press, New York : ©1997.
Until the Fires Stopped Burning: 9/11 and New York City in the Words and Experiences of Survivors and Witnesses
ISBN: 023115898X OCLC: 794493992 Columbia University Press, New York : ©2011. Collects interviews with survivors, bystanders, and emergency workers during the September 11 terrorist attack on the World Trade Center, focusing on the different zones of sadness affected by the attack.
Your Friend Forever, A. Lincoln: The Enduring Friendship of Abraham Lincoln and Joshua Speed
ISBN: 0231171331 OCLC: 988047871 Columbia University Press New York : 2018 On April 15, 1837, a long, gawky Abraham Lincoln walked into Joshua Speed's dry-goods store in Springfield, Illinois, and asked what it would cost to buy the materials for a bed. Speed said $17, which Lincoln didn't have. He asked for a loan to cover that amount until Christmas. Speed was taken with his visitor, but, as he said later, I never saw so gloomy and melancholy a face. Speed suggested Lincoln stay with him in a room over his store for free and share his large double bed. Thus began what would become one of the most important friendships in American history. Speed was Abraham Lincoln's closest confidant, offering him invaluable support after the death of his first love, Ann Rutledge, and during his rocky courtship of Mary Todd. Lincoln needed Speed for guidance, support, and empathy. Your Friend Forever, A. Lincoln is a rich analysis of a relationship that was both a model of male friendship and a specific dynamic between two brilliant but fascinatingly flawed men who played off each other's strengths and weaknesses to launch themselves in love and life. Their friendship resolves important questions about Lincoln's early years and adds significant psychological depth to our understanding of the making of the sixteenth president.