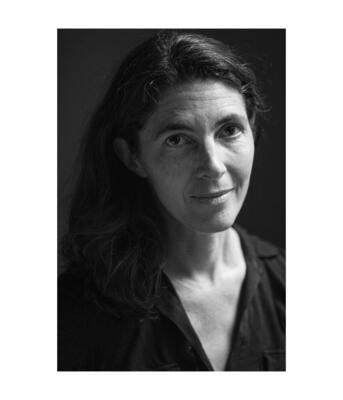 Rachel Cohen
Born:
Pen Name:
Connection to Illinois
: Cohen lives in Chicago. She's a Professor of Practice in the Arts at the University of Chicago.
Biography
: Rachel Cohen started publishing essays after she spent a year driving 19,000 miles around the country, trying to understand what it is to be an American writer, and mostly reading the crates of books she had in her trunk. Since then her essays have appeared in The New Yorker, The Guardian, The London Review of Books, The New York Times, The Threepenny Review, The Believer, McSweeney's, and Best American Essays. She writes about the lives of artists and writers, their friendships, discoveries, and reversals. Her three books, Austen Years: A Memoir in Five Novels, A Chance Meeting: Intertwined Lives of American Writers and Artists, and Bernard Berenson: A Life in the Picture Trade have been praised for the way they handle both the inner lives of artists and the external circumstances that have so much to do with how it feels to live a creative life.
---
Awards
:
''Austen Years: A Memoir in Five Novels'',
-- One of The Globe and Mail's Best Books of 2020
''A Chance Meeting: Intertwined Lives of American Writers and Artists'',
-- PEN/Jerard Fund Award, finalist for the Guardian First Book Prize, notable book of the year by the LA Times and Maureen Corrigan on NPR
Primary Literary Genre(s):
History; Non-Fiction
Primary Audience(s):
Adult readers
Web:
http://rachelecohen.com
Instagram:
https://www.instagram.com/rachelcohennotebook
E-Mail:
rachel@rachelecohen.com
WorldCat:
http://www.worldcat.org/search?q=Rachel++Cohen
---
Selected Titles
A Chance Meeting: Intertwined Lives of American Writers and Artists
ISBN: 1400061644 OCLC: 52644502 Random House, New York : ©2004. Dedicates a chapter each to meaningful encounters between significant writers and artists, including Henry James and Matthew Brady, Willa Cather and Mark Twain, and Langston Hughes and Zora Neale Hurston.
Austen Years: A Memoir in Five Novels
ISBN: 0374107033 OCLC: 1130323825 Farrar, Straus and Giroux 2020 A woman finds solace in Jane Austen following the death of her father and the birth of her child--
Bernard Berenson: A Life in the Picture Trade
ISBN: 0300149425 OCLC: 860904273 Yale University Press New York : 2013 Few would have predicted that Bernard Berenson, from a poor Lithuanian Jewish immigrant family, would rise above poverty. Yet Berenson left his crowded home near Boston's railyards and transformed himself into the world's most renowned expert on Italian Renaissance paintings, the owner of a beautiful villa and an immense private library in the hills outside Florence. The explosion of the Gilded Age art market and Berenson's work for dealer Joseph Duveen supported a luxurious life, but it came with painful costs: Berenson hid his origins and, though his attributions remain foundational, felt that he had betrayed his gifts as a critic and interpreter of paintings. This finely drawn portrait of Berenson, the first biography devoted to him in a quarter century, draws on new archival materials that bring out the significance of his secret business dealings and the central importance of several women in his life and work: his sister Senda Berenson; his wife Mary Berenson; his patron Isabella Stewart Gardner; his lover Belle da Costa Greene; his dear friend Edith Wharton, and the companion of his last forty years, Nicky Mariano. Rachel Cohen explores Berenson's inner world and extraordinary visual capacity while also illuminating the historical forces-new capital, the developing art market, persistent anti-Semitism, and the two world wars-that profoundly affected his life--