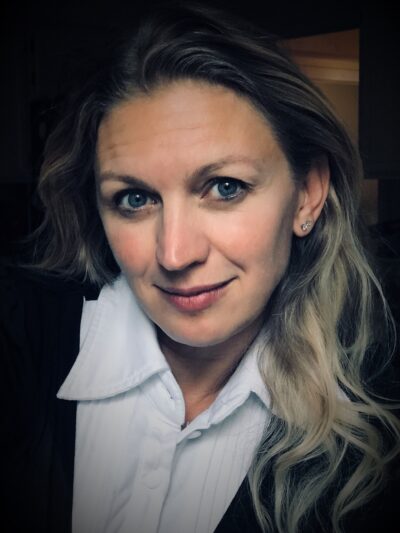 Sharon Doering
Born:
Pen Name:
Connection to Illinois
: Doering lives in the Chicago area.
Biography
: Sharon Doering is the author of two psychological thrillers. In her other life, she was a science professor, a biotech stock analyst, and a xenotransplantation researcher. She has also been a good waitress, a mediocre bartender, and a terrible maid.You can follow Doering on Instagram @sharondoeringauthor or Twitter @SharonJDoering
---
Awards
:
Primary Literary Genre(s):
Fiction; Mystery
Primary Audience(s):
Adult readers
Web:
https://sharondoering.com/
Facebook:
https://www.facebook.com/SharonJDoering
Twitter:
https://twitter.com/SharonJDoering
E-Mail:
sharondoeringbooks@gmail.com
WorldCat:
http://www.worldcat.org/search?q=Sharon++Doering
---
Selected Titles
Confess to Me
ISBN: 1789097193 OCLC: 1199056550 Titan Books 2021 A wickedly gripping thriller about family secrets, infatuation and the lies we bury to protect ourselves from the author of She Lies Close. Heather Hornne is going home. Haunted by a childhood tragedy and estranged from her family, Heather finds herself back in Hunther, Wisconsin after twenty years running from it. She returns to finally put the past to rest, but uncovers another tragedy and finds herself in the beguiling grip of a young woman who knows more of her family secrets than Heather does. To survive this homecoming, Heather must piece together a toxic history that she long tried to forget.
She Lies Close
ISBN: 1789094194 OCLC: 1158116998 Titan Books 2020 Five-year-old Ava Boone has been missing for six months. There are have been no leads, no arrests, no witnesses. The only suspect was quiet, middle-aged Leland Ernest. And Grace Wright has just bought the house next door. Recently divorced, Grace uprooted her two small children to start again and hopes the move will reset her crippling insomnia. But now she understands the bargain-price for her beautiful new house. With whispered neighbourhood gossip and increasingly sleepless nights, Grace develops a fierce obsession with Leland and the safety of her children. Could she really be living next door to a child-kidnapper? A murderer? With reality and dream blurring more each day, Grace desperately pursues the truth - following Ava's family, demanding answers from the police - and then a body is discovered.--Amazon website.