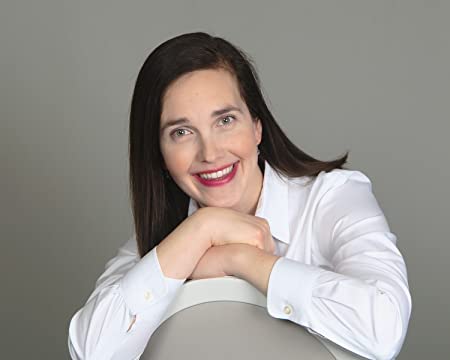 Rachelle Paige Campbell
Born:
Pen Name:
Rachelle Paige
Connection to Illinois
: Campbell lives in Northern Illinois.
Biography
: Rachelle Paige Campbell stumbled into the world of romance novels in college; as a way to help speed up her reading to make it through Art History textbooks. After years in the professional world writing very dry grant proposals and auction descriptions, she started writing the contemporary romance stories she wanted to read. Setting her books in some of her favorite destinations was her inspired way to require plenty of research trips every year with her family.
---
Awards
:
Primary Literary Genre(s):
Fiction; Romance
Primary Audience(s):
Adult readers
Instagram:
https://www.instagram.com/rachellepaigebooks
Pinterest:
https://www.pinterest.com/rpaigecampbell/
Twitter:
https://twitter.com/rpaigebooks
Web:
https://rachellepaigecampbell.com/
YouTube:
https://www.youtube.com/channel/UCsK1JnCMyb3u1VnsNpNxorg?view_as=subscriber
---
Selected Titles
A Perfect Picture of Us
ISBN: 1509223835 OCLC: Wild Rose Press 2018 Chicago lifestyle blogger, Jess Edwards, built a successful brand based on the pursuit of perfection. From throwing a party to decorating a home, every post is magazine spread worthy. Leo Martinelli, the law school study partner she never mustered the nerve to kiss, shows up in the middle of a photo shoot, and she's thriller for the reunion--until he serves her with a lawsuit.
Across the Lake (True North)
ISBN: 1532892950 OCLC: CreateSpace 2016
Anchored in the Bay (True North)
ISBN: 1530255112 OCLC: CreateSpace 2015
Coastal Erosion (Golden Shores)
ISBN: 1536809977 OCLC: CreateSpace 2016 Civil engineer Kim Meyers has built a solid career on establishing order in the midst of chaos in the Golden Isles. Keeping her focus on her work she hasn't had time to consider how much she has lost, until her former flame steals her next project. He is also there to get answers from her, after she disappeared the day before college graduation.
Her Hometown Dream
ISBN: 1954189427 OCLC: Anaiah Press 2021
Holidays, Inc. (Finding New Hope)
ISBN: 1509234012 OCLC: Adams Basin, NY : Wild Rose Press Adams Basin, NY : 2020 Former child actress, Danielle Dani Winter, left Hollywood to transform an old cinema into a dinner theater, seeing the project as a chance to take control of her future. The middle-of-nowhere location in Wisconsin is a perfect escape from backstabbing celebrity friends. The small town welcomes her help with open arms, but one man questions her plan. After unsuccessful writing stints on both coasts, Paul Howell returns home to New Hope. He's shocked to dsicover that his sister has sold the family business to a beautiful woman. With the encouragement of his neighbors, he reluctantly agrees to write Dani's next musical. --Page 4 of cover.
Hope for the Holidays (Finding New Hope)
ISBN: 150923585X OCLC: Wild Rose Press 2021
Lights, Cameras, Holidays
ISBN: 1509239472 OCLC: Wild Rose Press 2021
Love Overboard
ISBN: 1509230181 OCLC: Wild Rose Press 2020
On the Rocks (True North)
ISBN: 1530799678 OCLC: CreateSpace 2016
Surface Currents (Golden Shores) (Volume 3)
ISBN: 154050798X OCLC: CreateSpace 2016 A woman helping her cousin through a difficult pregnancy moves to the Georgia coast, only to find the man of her dreams. Unfortunately she isn't ready for a relationship.
Tidal Patterns (Golden Shores)
ISBN: 153036342X OCLC: CreateSpace 2016 A wedding planner and a catering manager are forced to work together, and sparks fly.
Tiny Island Summer (True North)
ISBN: 1530265746 OCLC: CreateSpace 2015