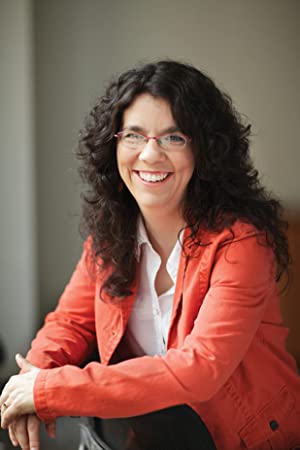 Rachel Hartman
Born:
1972 in Kentucky
Connection to Illinois
: Hartman worked at a secondhand bookstore while living in Chicago.
Biography
: Rachel Hartman is a writer and artist of comics, and an author of young adult fiction. As a child, she played cello, lip-synched Mozart operas with her sisters, and fostered the deep love of music that inspired much of her award-winning debut novel, Seraphina. She has lived in numerous places including Kentucky, Chicago, Philadelphia, England, and Japan. She attended Washington University in St. Louis. She currently resides in Vancouver, British Columbia.
---
Awards
:
Seraphina Winner of the 2013 YALSA Morris Award for Best YA Debut Novel Finalist for the 2012 Governor General's Literary Award (Canada) Short-listed for the Kitschies' Golden Tentacle Award (UK) Long-listed for the Carnegie Medal (UK) Seraphina is a New York Times bestselling children's chapter book
Shadow Scale New York Times Bestseller
Tess of the Road Finalist for the Andre Norton Award (Nebula) and the Lodestar Award (Hugo); Starred Reviews - Booklist and Kirkus
Primary Literary Genre(s):
Fiction
Primary Audience(s):
Young adult readers
Blog:
https://rachelhartmanbooks.com/blog/
Instagram:
https://en.wikipedia.org/wiki/Rachel_Hartman
Web:
https://rachelhartmanbooks.com/
Web:
https://en.wikipedia.org/wiki/Tess_of_the_Road
Wikipedia:
https://en.wikipedia.org/wiki/Seraphina_%28novel%29
---
Selected Titles
In the Serpent's Wake
ISBN: 1101931329 OCLC: Random House Books for Young Readers 2022 Tess Dombegh sails south as a spy, hunting for evidence of politically-motivated crimes, while also hunting for the last World Serpent that could save her friend, Pathka --
Seraphina
ISBN: 0375866221 OCLC: New York : Ember New York : 2014 In a world where dragons and humans coexist in an uneasy truce and dragons can assume human form, Seraphina, whose mother died giving birth to her, grapples with her own identity amid magical secrets and royal scandals, while she struggles to accept and develop her extraordinary musical talents.
Shadow Scale
ISBN: 0375866574 OCLC: Random House Books for Young Readers 2015 Seraphina, half-dragon and half-human, searches for others like her who can make the difference in the war between dragons and humans in the kingdom of Goredd --
Tess of the Road
ISBN: 1101931280 OCLC: Random House Books for Young Readers 2018 In the medieval kingdom of Goredd, women are expected to be ladies, men are their protectors, and dragons can be whomever they choose. Tess is none of these things. Tess is. . . different. She speaks out of turn, has wild ideas, and can't seem to keep out of trouble. Then Tess goes too far. What she's done is so disgraceful, she can't even allow herself to think of it. Unfortunately, the past cannot be ignored. So Tess's family decide the only path for her is a nunnery. But on the day she is to join the nuns, Tess chooses a different path for herself. She cuts her hair, pulls on her boots, and sets out on a journey. She's not running away, she's running towards something. What that something is, she doesn't know. Tess just knows that the open road is a map to somewhere else-a life where she might belong --Provided by publisher.