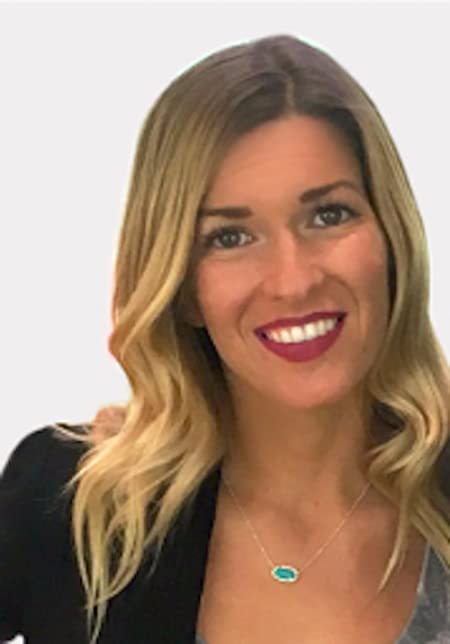 Valerie Groth
Born:
Connection to Illinois
: GROTH IS a former Chicago Public School social worker and now the founder of Ryan Banks Academy, a nonprofit dedicated to building the first residential school for underserved youth in Chicago.
Biography
: Valerie Groth is a social innovator who is best known for inspiring possibility through her leadership as a nonprofit founder, executive coach, and internationally acclaimed speaker. She received her Bachelor's degree in Psychology from Indiana University, attended Dominican University where she received her Master's in Social Work, and received her second Master's degree in Educational Leadership from Concordia University. Before starting her business as a coach and speaker, Val worked for many years as a school social worker in the inner city schools of Chicago. She worked with students in crisis, providing individual and group counseling services to students dealing with abuse, neglect, violence, hunger, and mental illness. Valerie is now spearheading the mission to build Chicago's first boarding school for inner city students. Ryan Banks Academy (named after one of her former students who was shot and killed) seeks to impact the lives of students through a rigorous college and career preparatory education, a supportive boarding program, and a focus on personal development in a positive environment. Valerie has received national attention for her innovative work to transform the educational landscape for urban students. In addition to her work as founder of Ryan Banks Academy, Valerie currently runs an executive life coaching practice at www.ValerieGroth.com coaching individuals who come to her from around the world. Valerie loves working with her clients on overcoming fear, gaining self-confidence, and making massive positive transformations in their life. She believes that everyone is capable of living an energized and impassioned life, and she loves to make the impossible POSSIBLE. She is also a sought after international speaker who is praised for her dynamic and innovative keynote presentations and for her contagious energy, enthusiasm, and ability to bring transformation to those in the audience.
---
Awards
:
Primary Literary Genre(s):
Non-Fiction
Primary Audience(s):
Adult readers
Twitter:
https://twitter.com/valeriegroth
Web:
http://www.valeriegroth.com/
Web:
https://www.ryanbanksacademy.org/
Web:
https://medium.com/@valerie.elizabeth
---
Selected Titles
The Power of the Possible: The Dire State of Inner City Education and One Woman's Revolution to Fix It
ISBN: 1944878653 OCLC: JETLAUNCH 2017 After working in the Chicago Public Schools system for many years, Valerie Groth became convinced this system - as well as the majority of America's inner city schools - was not serving the needs of countless underprivileged students. The thousands of middle and high school students she counseled were expected, like all of their classmates, to learn what they needed in order to make their way into the world in severely dysfunctional environments, frequently a far cry from any atmosphere where true education could take place. She also discovered that many of them regularly faced challenging issues at home and in their neighborhoods - hunger and malnourishment, physical or emotional abuse, displaced or absent parents, and exposure to violence. In The Power of the Possible, Val Groth shines a light on the disturbing conditions faced on a daily basis by inner city teachers, social workers, administrators, and students and offers a distinctive vision and innovative education model toward this dilemma's solution. Ryan Banks Academy, Chicago's first residential school for urban youth, is building a community of learners who will be insulated from the violence, abuse, and turmoil so prevalent in America's inner cities, while providing them with a well-balanced, stimulating and rigorous academic environment, as well as the essential social/emotional support, generally reserved for only the wealthy and privileged. --Amazon.com