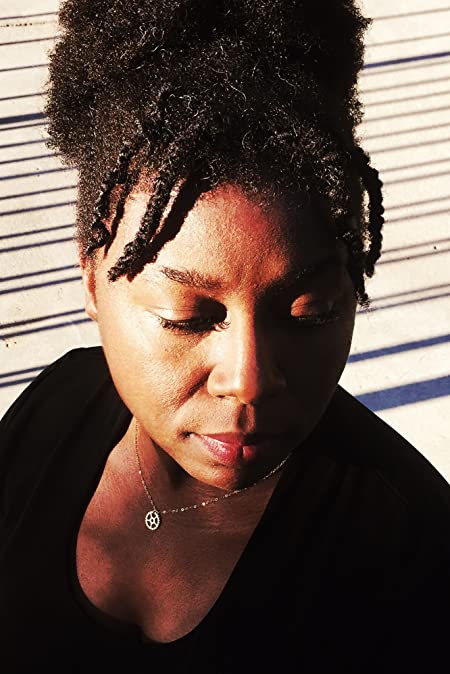 Sherri L Smith
Born:
Chicago, IL.
Connection to Illinois
: Smith was born in Chicago.
Biography
: Sherri L. Smith is the author of multiple award-winning fiction and nonfiction books for young people. Her novels appear on multiple state reading lists and have been named Amelia Bloomer, Junior Library Guild, Children's Book Council, Southern California Independent Booksellers Award, and American Library Association Best Books for Young People selections. She also writes comics, including Bart Simpson Comics, James Cameron's Avatar and most recently, Wonder Woman. Sherri holds a Bachelor of Fine Arts in Film and Broadcast Journalism, an M.S. in Business and an M.A. in Humanities. She holds certificates in in the Art of Archetypal Fairy Tale Analysis from the Assisi Institute, and in Enchantivism from Pacifica Graduate Institute, where she is currently studying Applied Mythology. Enchantivism is a form of "activism for introverts" that uses deep storytelling, mythology, dreams and the environment to enact positive change in the world. Currently, Sherri teaches in the MFA in Children's Writing Program at Hamline University.
Public speaking availability:
Do you want your audience to get excited and inspired, too? Sherri is available for keynotes, commencements, writing and thinking workshops, and panels.
---
Awards
:
Flygirl YALSA Best Book for Young Adults, The Washington Post Best Kids' Books of the Year, ALA Best Books for Young Adults, California Book Awards Young Adult Gold Medal Winner, Texas Tayshas High School Reading List, Children's
The Blossom and the Firefly 2021 Society of Children's Book Writers and Illustrators Golden Kite Award, A Chicago Public Library Best Book of the Year, A Bank Street College of Education Best Book of the Year, A Texas TAYSHAS Rea
Orleans Starred Reviews BCCB and Booklist, CCBC Choices (Cooperative Children's Book Center) 2014, CBC Best Books of the Year for Children and Young Adults BCCB Blue Ribbon Book 2013, Westchester Fiction Award Honorable Mention 2
Pasadena Starred Review VOYA
Primary Literary Genre(s):
Fiction; Non-Fiction
Primary Audience(s):
Children; Young adult readers
Blog:
https://www.sherrilsmith.com/blog-3
Twitter:
https://twitter.com/Sherri_L_Smith
Web:
https://www.sherrilsmith.com/
Wikipedia:
https://en.wikipedia.org/wiki/Sherri_L._Smith
---
Selected Titles
Avatar: The High Ground Volume 1
ISBN: 1506709095 OCLC: Dark Horse Books 2022 It has been almost a decade since the humans were forced to leave Pandora—but now they're returning—with an armada of heavily-armed starships! After years of peace, Jake Sully has settled down with Neytiri and raised a family, so for him, the stakes are even higher than when he first went to war against the corporate might of the RDA. During the development process of creating the four Avatar sequels, a lot of new ideas and stories were created and discussed. One such EPIC original story idea that didn't make it into the sequels was James Cameron's original story—"The High Ground." Cameron shared what he had written with Dark Horse Comics and it is now being adapted by award-winning author Sherri L. Smith (The Toymaker's Apprentice, Orleans), and illustrated by Brazilian artist Guilherme Balbi. Avatar: The High Ground Volume 1 ventures into all-new territory in the Avatar saga, and is a direct prequel to the highly-anticipated film sequel Avatar 2!
Avatar: The High Ground Volume 2
ISBN: 1506709109 OCLC: [S.l.] : Dark Horse Books [S.l.] : 2022 Humans have returned to Pandora—with an armada of starships—but Jake Sully and the Na'vi are ready for them! Knowing this day would come, Jake has trained his Na'vi warriors with a plan that should make it too costly for the humans to try again . . . if the plan works. But, any chain of events is only as strong as the weakest link, and in this case the weak link is human nature. As the plan unravels, Jake and Neytiri must race against time to return to Pandora and save their children before the starships land. James Cameron's epic original story "The High Ground" continues in this graphic novel adaptation written by award-winning author Sherri L. Smith (The Toymaker's Apprentice, Orleans) and illustrated by Diego Galindo (Stranger Things: The Tomb of Ybwen, Mighty Morphin Power Rangers). Avatar: The High Ground Volume 2 takes fans to parts of the Avatar universe never anticipated!
Avatar: The High Ground Volume 3
ISBN: 1506709117 OCLC: [S.l.] : Dark Horse Books [S.l.] : 2022 Jake Sully's fears have come crashing to Pandora, guns blazing. The Sky People are planet-side, and taking Hell's Gate by storm. Jake and Neytiri's children are still on base, surrounded and outgunned. Years of advancement on Earth means they'll be bringing more firepower than Jake could anticipate. Unable to fully rely on his intel, Jake will have to improvise and risk it all to protect his family, his people, and their home. The battle is underway and every Na'vi is in danger. Experience the epic finale of James Cameron's original story "The High Ground" in this graphic novel adaptation written by award-winning author Sherri L. Smith (The Toymaker's Apprentice, Orleans) and illustrated by Agustin Padilla (Suicide Squad, Transformers, Borderlands, Predator: Hunters II) and Miguel Angel Ruiz (The Passing, Crossed: Badlands). The exciting conclusion to Avatar: The High Ground leads you directly into the opening of the long-awaited film sequel Avatar 2!
Avatar: Tsu'tey's Path
ISBN: 1506706703 OCLC: Dark Horse Books 2019 From his first fateful encounter with Jake Sully to his acceptance of Jake as Toruk Makto; the Last Shadow, Tsu'tey's life takes a path he could never had anticipated, and which the film told only a part --
Flygirl
ISBN: 0606149996 OCLC: New York : Penguin New York : 2009 During World War II, a light-skinned African American girl passes for white in order to join the Women Airforce Service Pilots.
Hot, Sour, Salty, Sweet
ISBN: 0385734174 OCLC: New York : Random House New York : 2008 Disaster strikes when Ana Shen is about to deliver the salutatorian speech at her junior high school graduation, but an even greater crisis looms when her best friend invites a crowd to Ana's house for dinner, and Ana's multicultural grandparents must find a way to share a kitchen.
Lucy the Giant
ISBN: 0385900317 OCLC: New York, N.Y. : Random House New York, N.Y. : 2002 Fifteen-year-old Lucy, the largest girl in her school, leaves her small Alaska town and her alcoholic father and discovers hardship--and friendship--posing as an adult aboard a commercial fishing boat.
My Little Golden Book About Misty Copeland
ISBN: 0593380673 OCLC: Golden Books 2022 This Little Golden Book introduces ballet prodigy Misty Copeland to the youngest readers. The first Black principal dancer in the history of the American Ballet Theatre--who didn't start dancing until she was almost thirteen--continues to impress the world and pave the way for young Black girls to chase their dreams --provided by publisher.
Orleans
ISBN: 0399252940 OCLC: Penguin 2013 Set in a futuristic, hostile Orleans landscape, Fen de la Guerre must deliver her tribe leader's baby over the Wall into the Outer States before her blood becomes tainted with Delta Fever --Provided by publisher.
Pasadena
ISBN: 1101996250 OCLC: Penguin 2016 When Jude's best friend is found dead in a swimming pool, her family calls it an accident, her friends call it suicide, but Jude calls it murder. Now everyone is a suspect -- family and friends alike. In an homage to the great noir stories of Los Angeles, Pasadena is a tale of love, damage and salvation set against the backdrop of California's City of Roses.
Sparrow
ISBN: 0385733240 OCLC: New York : Random House New York : 2006 After the death of the beloved grandmother who raised her, high-school student Kendall Washington travels to New Orleans expecting to be taken in by her only living relative, an aunt, but the reunion does not go as planned.
Study Guide: Flygirl by Sherri L. Smith
ISBN: 1792142498 OCLC: Independently Published 2018 Analyzing literature can be hard — we make it easy! This in-depth study guide offers summaries & analyses for all 26 chapters of Flygirl by Sherri L. Smith. Get more out of your reading experience and build confidence with study guides proven to: raise students' grades, save teachers time, and spark dynamic book discussions. SuperSummary Study Guides are written by experienced educators and literary scholars with advanced degrees in relevant fields. Here's what's inside: Chapter-by-chapter summaries— Refresh your memory of key events and big ideas Comprehensive literary analysis — Unlock underlying meaning Examination of key figures in the text — Follow character arcs from tragedy to triumph Discussion of themes, symbols & motifs — Connect the dots among recurring ideas Important quotes with explanations — Appreciate the meaning behind the words Essay & discussion topics — Discover writing prompts and conversation starters
The Blossom and the Firefly
ISBN: 1524737909 OCLC: Penguin 2020 Told in two voices, seventeen-year-old kamikaze pilot Taro and fifteen-year-old war worker Hana meet in 1945 Japan, he with no future and she, haunted by the past. Includes historical notes and glossary.
The Toymaker's Apprentice
ISBN: 0606393226 OCLC: Penguin 2015 Stefan Drosselmeyer is a reluctant apprentice to his toymaker father until the day his world is turned upside down. His father is kidnapped and Stefan is enlisted by his mysterious cousin, Christian Drosselmeyer, to find a mythical nut to save a princess who has been turned into a wooden doll. Embarking on a wild adventure through Germany, Stefan must save Boldavia's princess and his own father from the fanatical Mouse Queen and her seven-headed Mouse Prince, both of whom have sworn to destroy the Drosselmeyer family. Based on the original inspiration for the Nutcracker ballet, Sherri L. Smith brings the Nutcracker Prince to life in this fascinating journey into a world of toymaking, magical curses, clockmaking guilds, talking mice and erudite squirrels.
What Is The Civil Rights Movement?
ISBN: 1524792314 OCLC: Penguin 2020 Even though slavery had ended in the 1860s, African Americans were still suffering under the weight of segregation a hundred years later. They couldn't go to the same schools, eat at the same restaurants, or even use the same bathrooms as white people. But by the 1950s, black people refused to remain second-class citizens and were willing to risk their lives to make a change --
What Was Reconstruction?
ISBN: 0593225937 OCLC: 2022 2022 Reconstruction -- the period after the Civil War -- was meant to give newly freed Black people the same rights as white people. And indeed there were monumental changes once slavery ended -- thriving new Black communities, the first Black members in Congress, and a new sense of dignity for many Black Americans. But this time of hope didn't last long and instead, a deeply segregated United States continued on for another hundred years. Find out what went wrong in this fascinating overview of a troubled time --
What Was the Harlem Renaissance?
ISBN: 0593225902 OCLC: Penguin 2021 Travel back in time to the 1920s and 1930s to the sounds of jazz in nightclubs and the 24-hours-a-day bustle of the famous Black neighborhood of Harlem in uptown Manhattan. It was a dazzling time when there was an outpouring of the arts of African Americans--the poetry of Langston Hughes, the novels of Zora Neale Hurston, the sculptures of Augusta Savage, and that brand-new music called jazz as only Duke Ellington and Louis Armstrong could play it. Author Sherri L. Smith traces Harlem's history all the way to its seventeenth-century roots, and explains how the early-twentieth-century Great Migration brought African Americans from the deep South to New York City and gave birth to the golden years of the Harlem Renaissance --
Who Were the Tuskegee Airmen?
ISBN: 1524786748 OCLC: Penguin 2018 During World War II, black Americans were fighting for their country and for freedom in Europe, yet they had to endure a totally segregated military in the United States, where they weren't considered smart enough to become military pilots. After acquiring government funding for aviation training, civil rights activists were able to kickstart the first African American military flight program in the US at Tuskegee University in Alabama. While this book details thrilling flight missions and the grueling training sessions the Tuskegee Airmen underwent, it also shines a light on the lives of these brave men who helped pave the way for the integration of the US armed forces. -- Amazon.com.