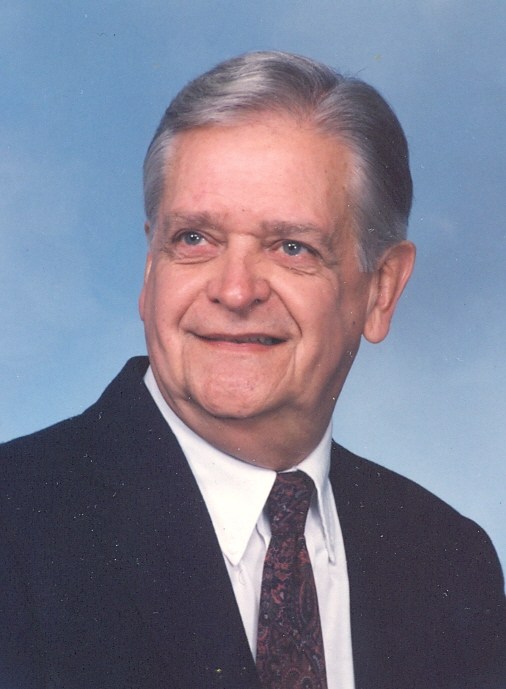 William Adams
Born:
JUNE 16, 1925 Peoria, Illinois
Died:
DECEMBER 7, 2013 Peoria, Illinois
Pen Name:
Bill Adams
Connection to Illinois
: Adams is a native Peorian. He graduated from Woodruff High School.
Biography
: Bill Adams served in the U.S. Navy as a Seaman 1st class during World War II. He was stationed at the Navy Supply Depot in Hawthorn, Nevada. When Bill was a junior in High School, he started working as an usher at the Madison Theater. After the war, Bill returned to the theater and was Theater Manager from 1943 to 1959. In 1960 Bill became a Sales Manager at WEEK-TV. He eventually became President and General Manager of the station. Bill retired as President of Mid-America Television and LDX Broadcast, Inc. in 1985. After his retirement Bill began writing a column for the Peoria Journal Star, entitled "Yester Days." He ended each column with the tag line "…and it seems like only yesterday." He wrote hundreds of columns before retiring in 2006. During the writing of his column, Bill published 3 books, covering his early 1990 columns. His 4th and final book was titled "The Shelton Gang: They Played In Peoria." Bill and his wife, Flossie, were founding members of Holy Family Parish. They, along with former Peoria Mayor Jim Maloof and his wife Trudy, were instrumental in the inception of the St. Jude Telethon, when Bill was the President and General Manager of WEEK-TV. Bill was a member of the Kiwanis Club, and the "Liars Club," an informal group of Peoria businessmen.
---
Awards
:
Primary Literary Genre(s):
Non-Fiction
Primary Audience(s):
Adult readers
Web:
https://www.pjstar.com/story/news/local/2013/12/09/former-journal-star-columnist-bill/41599931007/
---
Selected Titles
Bill Adams' Yester Days
ISBN: 096347930X OCLC: 31475339 Peoria Journal Star Peoria, Ill. : 1992
The Shelton Gang: They Played in Peoria
ISBN: 1413460135 OCLC: 61113464 Xlibris [Philadelphia] : 2005