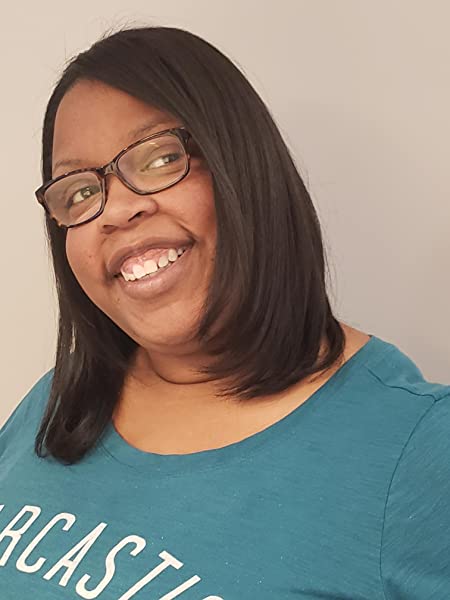 Catherine Adel West
Born:
Connection to Illinois
: West was born and raised in Chicago, where she currently resides. She graduated with both her Bachelors and Masters of Science in Journalism from the University of Illinois - Urbana.
Biography
: Catherine Adel West is an author and a publisher. Her work is published in Black Fox Literary Magazine, Five2One, Better than Starbucks, Doors Ajar, 805 Lit + Art, The Helix Magazine, Lunch Ticket and Gay Magazine. Author of Saving Ruby King, Catherine was named one of USA TODAYS Black Authors You Should Know. The Two Lives of Sara is her sophomore novel.
---
Awards
:
Saving Ruby King Most Anticipated Book of 2020 by Ms. Magazine, USA Today Book Riot, The Rumpus, Library Journal, PureWow, The Every Girl, Parade
The Two Lives of Sara Most Anticipated Book of 2022 by Ms. Magazine, The Root, Popsugar, Bustle; Starred Review - Booklist; Illinois READS Book Selection, Illinois Reading Council, 2023
Primary Literary Genre(s):
Fiction
Primary Audience(s):
Adult readers
E-Mail:
catherine.adel.west@gmail.com
Facebook:
https://www.facebook.com/cathy.west.5015
Instagram:
https://www.instagram.com/cawest329/
Twitter:
https://twitter.com/cawest329
Web:
https://www.catherineadelwest.com/
---
Selected Titles
Saving Ruby King
ISBN: 0778305090 OCLC: 1142755244 Park Row 2020 When Ruby King's mother is found murdered in their home in Chicago's South Side, the police dismiss it as another act of violence in a black neighborhood. But for Ruby, it's a devastating loss that leaves her on her own with her violent father. While she receives many condolences, her best friend, Layla, is the only one who understands how this puts Ruby in jeopardy.Their closeness is tested when Layla's father, the pastor of their church, demands that Layla stay away. But what is the price for turning a blind eye? In a relentless quest to save Ruby, Layla uncovers the murky loyalties and dangerous secrets that have bound their families together for generations. Only by facing this legacy of trauma head-on will Ruby be able to break free.An unforgettable debut novel, Saving Ruby King is a powerful testament that history doesn't determine the present and the bonds of friendship can forever shape the future.
The Two Lives of Sara
ISBN: 0778333221 OCLC: 1342119926 Park Row 2022 "An utterly absorbing and dazzling novel about the stories we tell to stay alive and the secrets we keep to protect ourselves." — Nancy Jooyoun Kim, New York Times Bestselling author of The Last Story of Mina Lee In 1960s Memphis, a young mother finds refuge in a boardinghouse where family encompasses more than just blood and hidden truths can bury you or set you free. Sara King has nothing, save for her secrets and the baby in her belly, as she boards the bus to Memphis, hoping to outrun her past in Chicago. She is welcomed with open arms by Mama Sugar, a kindly matriarch and owner of the popular boardinghouse The Scarlet Poplar.Like many cities in early 1960s America, Memphis is still segregated, but change is in the air. News spreads of the Freedom Riders. Across the country, people like Martin Luther King Jr. are leading the fight for equal rights. Black literature and music provide the stories and soundtrack for these turbulent and hopeful times, and Sara finds herself drawn in by conversations of education, politics and a brighter tomorrow with Jonas, a local schoolteacher. Romance blooms between them, but secrets from Mama Sugar's past threaten their newfound happiness and lead Sara to make decisions that will reshape the rest of their lives.With a charismatic cast of characters, The Two Lives of Sara is an emotional and unforgettable story of hope, the limitations of resilience and unexpected love.