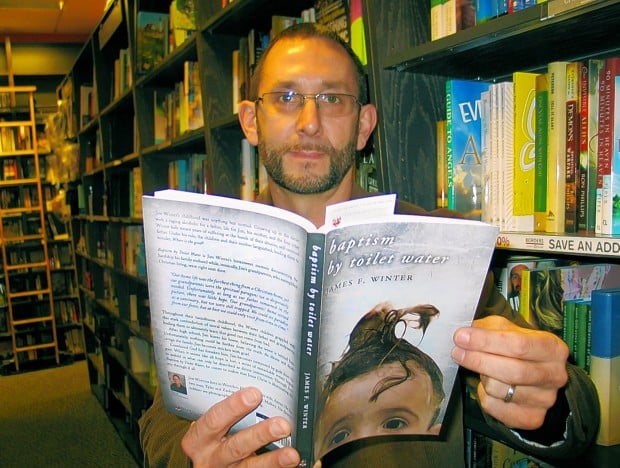 James F Winter
Born:
1960 in Hanover, Illinois
Connection to Illinois
: Winter was born and raised in Hanover. He has lived throughout the state which includes Rockford, Peoria, Kewanee, Waterloo, and Morrison. He currently resides in Waterloo.
Biography
: Jim Winter is married to his wonderful wife, Aimee, they have three children, Tyler, Mallory, and Zachary. Jim is a twice published author; he is also a Certified Lay Speaker in the United Methodist faith. Jim is an avid photographer and has taken professional pictures for more than 40 years. He also enjoys hiking, fishing, and exploring and photographing wilderness areas throughout the United States.
---
Awards
:
Primary Literary Genre(s):
Non-Fiction
Primary Audience(s):
Adult readers
E-Mail:
jamesfwinter@yahoo.com
WorldCat:
http://www.worldcat.org/search?q=James++F++Winter
---
Selected Titles
A Text from Heaven
ISBN: B01FEPDWPU OCLC: Tate Publishing 2014
Baptism by Toilet Water
ISBN: 1545676232 OCLC: Xulon Press 2019 Baptism by Toilet Water is Jim Winter's bittersweet memoir retracing his difficult childhood and early adult years. Growing up in the sixties with a raging alcoholic for a father, life for Jim, his mother, and four siblings meant years of physical and mental abuse. The intriguing title perfectly describes the paradox of growing up in a dysfunctional home while right next door lived his paternal grandparents, who exemplified Christian living. The two stark environments not only define the irony of Jim's early years, but hint at the main premise of the book, which is how good can come from bad. Fortunately for Jim and his siblings, their grandparent's home provided a much needed respite, but even more importantly, they taught the children a different way of life. Our home life was the furthest thing from a Christian home, yet, right next door lived our grandparents who modeled the Christian life. They were the spiritual paragons we so desperately needed. Despite this haven, we knew we were trapped, for even though we could see paradise from our fence, at best we could only visit it from time to time. After high school, Jim leaves him home, believing the worst is behind him. Unfortunately, nothing could be further from the truth. As illness and death ravage the family, Jim becomes stricken with grief. Jim then becomes tormented by his past and is certain God has forsaken him. When all hope seems lost, a series of remarkable events unfolds in what can only be described as divine intervention. Through Jim's Baptism by Toilet Water, he soon realizes Jesus Christ is illuminating the way through it all.