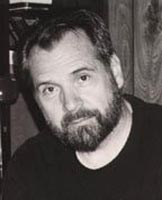 Tony Ardizzone
Born:
1949 in Chicago Illinois
Pen Name:
None
Connection to Illinois
: *Born in Chicago, Illinois
Biography
: *In 2006 he was named Chancellor's Professor of English at Indiana University, Bloomington, where he teaches courses in creative writing, 20th century American fiction, ethnic American literature, and literary interpretation, and where he has twice served terms as director of the creative writing program*He has also served two terms on the Board of Directors of the Association of Writers and Writing Programs*In 2005 he was the recipient of Indiana University's Tracy M. Sonneborn Award, given annually to a faculty member for exemplary research and teaching
---
Awards
:
-- The Flannery O'Connor Award for Short Fiction
-- The Milkweed National Fiction Prize
-- The Chicago Foundation for Literature Award for Fiction sponsored by the Friends of Literature
-- The Pushcart Prize
-- The Virginia Prize for Fiction
-- The Lawrence Foundatio
Primary Literary Genre(s):
Fiction
Primary Audience(s):
Adult readers
Email:
ardizzon@indiana.edu
Website:
http://www.indiana.edu/~girgenti/
Tony Ardizzone on WorldCat :
http://www.worldcat.org/search?q=tony+ardizzone
---
Selected Titles
From the margin :
ISBN: 1557531528 OCLC: 41002744 Purdue University Press, West Lafayette, Ind. : ©2000.
Heart of the order /
ISBN: 0030085039 OCLC: 12972433 H. Holt, New York : ©1986. A novel of passion and obsession, this is the story of Danny Bacigolupo, a baseball player from the alleys of Chicago's North Side, whose life and career are shaped by a tragic childhood accident.
In the garden of Papa Santuzzu /
ISBN: 0312263414 OCLC: 41035430 Picador USA, New York : 1999. A novel about Sicilian emigration early this century, describing the fortunes of the Santuzzu family's seven sons and a daughter. One by one, the father puts them on the boat to America in the hope of giving them a better life than farm laborers.
In the name of the father /
ISBN: 0385140800 OCLC: 4056905 Doubleday, Garden City, N.Y. : 1978.
Larabi's ox :
ISBN: 0915943727 OCLC: 25411417 Milkweed Editions, Minneapolis, Minn. : ©1992. "The interwoven stories in Larabi's Ox set in contemporary Morocco, tell of three American travelers--Sarah Rosen, Peter Corvino, and Henry Goodson--who are each visiting Morocco for the first time. Sarah is running away from a failed relationship; Peter is escaping from his own mediocrity; Henry is running toward his impending death from cancer"--Back cover.
Taking it home :
ISBN: 0252064836 OCLC: 32469414 University of Illinois Press, Urbana : ©1996. Italian-American stories told mostly through the eyes of children. In Ritual, a father and son form a new relationship as the result of a fishing trip, The Eyes of the Children is on an altar boy, and Ladies' Choice is on the ritual of Sunday dances. The setting is Chicago in the 1950s and 60s.
The Arab's ox :
ISBN: 9781599541204 OCLC: 1017488552 A linked story collection set in Morocco's gleaming imperial cities, twisting medinas, and remote Saharan outposts, THE ARAB'S OX was awarded the Chicago Foundation for Literature Award for Fiction, a Pushcart Prize, a fellowship from the National Endowment for the Arts, and the Milkweed Editions National Fiction Prize.
The evening news :
ISBN: 0820344613 OCLC: 860714436 University of Georgia Press, Athens : 2013.
The evening news :
ISBN: 0820308609 OCLC: 852149486 University of Georgia Press, Athens : ©1986.