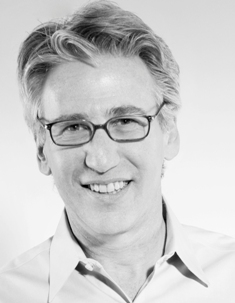 Gary Rivlin
Born:
1958 in New York City
Pen Name:
None
Connection to Illinois
: Lived in Cook County for 10 years
Biography
: Through most of his twenties, Gary Rivlin worked as a staff writer at the Chicago Reader, where he wrote primarily about Chicago politics. He inaugurated a regular "City Hall" column and for a time co-wrote (with his good friend Ted Cox) the paper's "Hot Type" column but mainly wrote long cover articles delving into the politics dominating Chicago in the 1980s, when the city elected Harold Washington as its first black mayor. That experience led to his first book, Fire on the Prairie: Harold Washington and the Politics of Race, winner of the 1992 Carl Sandburg Award for best non-fiction and also the Chicago Sun-Times's non-fiction book of the year.
---
Awards
:
Carl Sandburg Award for Non-fiction for Fire on the Prairie
Primary Audience(s):
Adult readers
Email:
grivlin@mindspring.com
Website:
http://www.garyrivlin.com
Gary Rivlin on WorldCat :
http://www.worldcat.org/search?q=gary+rivlin
---
Selected Titles
Drive by.
ISBN: 9781522681021 OCLC: 947813706 Audible Studios on Brilliance audio 2016.
Drive- by /
ISBN: 0704380129 OCLC: 36529571 Quartet Books, London : 1996.
Fire on the Prairie :
ISBN: 9781439904930 OCLC: 817874630 Temple University Press, Philadelphia PA : 2012.
Fire on the prairie :
ISBN: 0805026983 OCLC: 27828607 H. Holt, New York : 1993, ©1992.
The Godfather of Silicon Valley
ISBN: 9781536635416 OCLC: 962229658 Audible Studios on Brilliance audio 2017.
The plot to get Bill Gates :
ISBN: 0812990730 OCLC: 40734927 Times Business, New York : ©1999. "To understand the magnitude of Bill Gates, one must first understand the people who hate him, most of whom suffer from an acute case of "Bill Envy."" "The Plot to Get Bill Gates is the true, hilarious story of a loosely knit cabal of Silicon Valley's wealthiest and most successful leaders and their quest to defeat the richest man in the world." "Lead players in The Plot are Lawrence Ellison of Oracle, Scott McNealy of Sun Microsystems, Ray Noorda of Novell, Marc Andreessen and James Barksdale of Netscape, Philippe Kahn of Borland, and Gary Kildall (the unsung programmer who could have been Gates), with special guest appearances by venture capitalist John Doerr, consumer activist Ralph Nader, zealous attorney Gary Reback, and the Fraternal Order of Antitrust Lawyers. The author describes each man's ill-fated attempt at besting Gates, who seems to become bigger, hungrier, and more dangerous after each attack." "Rivlin also conducts an in-depth investigation of Gates himself, examining each crucial step in the ascension of the slop-shouldered billionaire with bad hair and unearthing the most telling details to explain why Gates is so rich and we aren't. (The short answer: monomania) Rivlin concludes with an illuminating analysis of Microsoft's latest upgrade of its CEO, Gates 3.1, which seems to be operating with fewer bugs than previous incarnations."--Jacket.