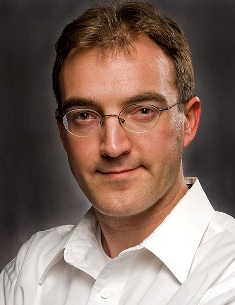 Michael Alan Kleen
Born:
1981 in Chicago
Pen Name:
None
Connection to Illinois
: I have lived all over Illinois, from the Chicago suburbs, to Charleston, to Rockford, to Macomb. I attended high school at Maine West High School in Des Plaines. I received a BA in philosophy and an MA in history from Eastern Illinois University, and a MS in education from Western Illinois University. I have written several books about the folklore and ghost stories of Illinois, including 'Tales of Coles County, Illinois,' 'Paranormal Illinois,' 'Haunting the Prairie,' and 'Legends and Lore of Illinois. '
Biography
: Michael A. Kleen (born October 10, 1981) is an American folklorist, publisher, and social commentator. He was born in Chicago and grew up in the northwest suburb of Des Plaines, Illinois. He received both his Bachelorís and Masterís degrees from Eastern Illinois University in Charleston, Illinois.While at Eastern, Michael began writing about local folklore, founded the publishing company Black Oak Press Illinois, and wrote a bi weekly column for the Daily Eastern News. From 2004 to 2007, he was head of an informal group at EIU that visited allegedly haunted places around Coles County, Illinois. In 2005 he wrote and published Tales of Coles County, Illinois, a collection of short historical fiction stories set in Coles County. He also authored 'The Legend of Pemberton Hall' in 2008, a stand-alone electronic article highlighting the ghost story surrounding Eastern Illinois Universityís Pemberton Hall, which is the oldest all-female dormitory in the State of Illinois.In 2006, Michael created Black Oak Media, a media company that currently produces two publications: Black Oak Presents, 'a journal of middle American art and culture,' and the Legends and Lore of Illinois, a monthly serial devoted to areas of interest in the folklore of Illinois.In the fall of 2007, Michael presented a paper on Copperheads at the 2007 Conference on Illinois History in Springfield, Illinois. His presentation led to being a featured commentator on the subject for an article on Charlestonís historical mural depicting the Charleston Riot of 1864. He also gave a presentation on local folklore at the Charleston Middle School, which made front page news in the Times-Courier. In 2010, he read a paper on the history of the Coles County Poor Farm at the 2010 Conference on Illinois History in Springfield.Michaelís opinion columns have appeared in newspapers such as the Daily Eastern News, the Daily Egyptian, and the Rock River Times, and on websites such as Strike-the-Root, WorldNetDaily, Lost Liberty Cafť, and VDARE. He is currently the Friday guest editor at Strike-the-Root.com.
---
Awards
:
Primary Literary Genre(s):
Fiction; History; Non-Fiction
Primary Audience(s):
Adult readers; Young adult readers
Email:
makleen2@gmail.com
Website:
http://michaelkleen.com/
Michael Alan Kleen on WorldCat :
http://www.worldcat.org/search?q=michael+alan+kleen
---
Selected Titles
Legends and lore of Illinois.
ISBN: 0979040132 OCLC: 456293412
One voice :
ISBN: 0979040124 OCLC: 497864316 Black Oak Press, Rockford, Ill. : ©2009. One Voice is a new collection of columns and editorials by Black Oak Media's own Michael Kleen. Topics include: Consumerism, individual liberty, individual responsibility, victim mentality, drug abuse, and ancient wisdom in modern life. Many of the columns have been printed in publications like the Black Oak Report and BlackOak Media.org.
Paranormal Illinois /
ISBN: 0764334301 OCLC: 475456888 Schiffer Pub., Atglen, Pa. : ©2010.
Tales of Coles County, Illinois (2010) /
ISBN: 0979040108 OCLC: 714136562 Black Oak Media, Rockford, Ill. : ©2010.