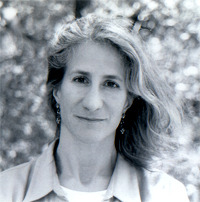 Anne Calcagno
Born:
in San Diego, California
Pen Name:
None
Connection to Illinois
: Anne resides in Chicago and teaches in the MFA Writing Program at the School of the Art Institute.
Biography
: A dual national, Italian and American, Calcagno is Editor of Travelers Tales: Italy (Travelers Tales, 1998, 2001) which won Foreward's Silver Medal for Best Travel Book of the Year. She wrote the preface to Travelers Tales: Tuscany. Her nonfiction and travel writing have appeared in The New York Times. the Italian American Historical Society, New City, The Saudi Gazette, the Chicago Sun-Times and The Chicago Tribune and In The Middle of The Middle West.
---
Awards
:
San Francisco Foundation Phelan Literary Award; National Endowment for the Arts, Illinois Arts Council Artists Fellowships; Foreward's Silver Medal for Best Travel Book of the Year.
Primary Literary Genre(s):
Fiction
Primary Audience(s):
Adult readers
E-Mail:
acalcagno1@saic.edu
Facebook:
https://www.facebook.com/annecalcagnoauthor
LinkedIn:
https://www.linkedin.com/in/anne-calcagno-70b50725
Web:
http://www.annecalcagno.com
---
Selected Titles
Love like a dog /
ISBN: 1452834989 OCLC: Charleston, S.C. : CreateSpace, Charleston, S.C. : ©2010. Set in contemporary Chicago, it is the harrowing story of Dirk, a young motherless man desperate for his self-centered father's approval. A rescued pit bull alters their lives irrevocably, embroiling them in the terrible misuses to which the breed is prey. As Dirk's father grows increasingly entangled in criminal activity, Dirk must quickly come to terms with a series of legal and moral crises and determine for himself what it truly means to be a man. --Page 4 of cover.
Pray for yourself and other stories /
ISBN: 0810150034 OCLC: Evanston, Ill. : TriQuarterly Books, Evanston, Ill. : 1993.