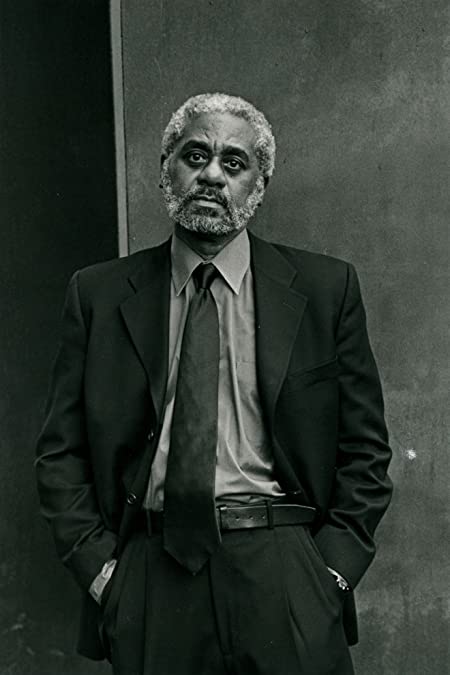 Charles Johnson
Born:
1948 in Evanston, Illinois
Connection to Illinois
: Charles was born in Evanston and he attended Southern Illinois University.
Biography
: A writer, scholar and cartoonist, Johnson received his B.S. and M.A. from Southern Illinois University in 1971 and 1973 and his Ph.D. in philosophy from SUNY-Stony Brook in 1988.Recently retired, Johnson was the S. Wilson and Grace M. Pollock Endowed Professor of English at the University of Washington. While there, he also was the former director of the creative writing program at the University of Washington. He also served as fiction editor for the ''Seattle Review'' from l978-98.In his novels, ''Dreamer'' and ''Middle Passage'', Johnson directly addressed the issues of black life in America.Johnson sponsors the ''Marie Clair Davis Award in Creative Writing'', given to a secondary student at Evanston Township High School, and the ''Charles Johnson Student Fiction Award'', a national contest, at Southern Illinois University.
---
Awards
:
Oxherding Tale
-- Governor's Award for Literature, Washington State, 1983 Being and Race
-- Govenor's Award for Literature, 1989 Middle Passages
-- National Book Award, 1990
-- Best American Short Stories, 1992 Other Awards
-- Honorary doctorate in Humane Letters, Southern Illinois University in Carbondale, 1995
-- Honorary Doctor of Arts, Northwestern University, 1994
-- Honorary Doctor of Letters degree, State University of New York at Stony Brook, l999
-- Lifetime Achievement in the Arts Award, Corporate Council for the Arts, 2000
-- Achievement Award for Distinguished Professional Achievement and for Enhancing the Stature of Northwest Literature, Pacific Northwest Writers Association, 2001
-- American Academy of Arts and Letters Award for Literature, 2002
-- Distinguished Alumni Award, Evanston Township High School, 2003
-- Stephen Henderson Award for Outstanding Contributions to African American Literature and Culture, American Literature Association, 2004
-- Doctor of Humane Letters degree, Lewis and Clark College, 2006


Primary Audience(s):
Adult readers
Email:
chasJohn@u.washington.edu
Website:
http://www.oxherdingtale.com
Wikipedia:
http://en.wikipedia.org/wiki/Charles_R._Johnson
Charles Johnson on WorldCat :
http://www.worldcat.org/search?q=charles+johnson
---
Selected Titles
Being & race :
ISBN: 0253205379 OCLC: 16094160 Indiana University Press, Bloomington : ©1988. Class of 1967 alumnus, Charles Johnson, examines contemporary African-American fiction.
Being and race :
ISBN: 9781476760988 OCLC: 893116418 Scribner, New York : 2014. For the first time in ebook, renowned scholar Charles Johnson's exploration of contemporary black literature and the meaning of the black experience as expressed through the writers Richard Wright, Jean Toomer, David Bradley, and others. Charles Johnson approaches contemporary black literature through the lens of phenomenology. Drawing on such philosophers as Heidegger, Husserl, Satre, and Dufrenne, Johnson addresses the esthetic and epistemological questions surrounding the black experience as expressed by African American authors. In exploring the works of Wright, Toomer, Bradley, and many more, Being & Race enlarges our vision of what fiction's purpose is and how it arises from our common experiences.
Dr. King's refrigerator and other bedtime stories /
ISBN: 0743264533 OCLC: 56367655 A collection of stories that explore issues of identity and race.
Dreamer
ISBN: 9781782111627 OCLC: 843223451 Canongate, Edinburgh : 2013.
Dreamer :
ISBN: 0684854430 OCLC: 38325421 Scribner, New York : ©1998. On the road with Martin Luther King, his wife and his two assistants. One is a look-alike decoy, a Korean War veteran who considers the pacifism of the civil rights movement naive. The novel describes harrowing scenes at the receiving end of hate. By the author of Middle Passage.
Faith and the good thing
ISBN: 9780743215343 OCLC: 46369388 Scribner Classics, New York : 2001.
Faith and the good thing /
ISBN: 0743212541 OCLC: 45760451 Scribner Paperback Fiction, New York : 2001. Faith Cross, a beautiful and purely innocent young black woman, is told by her dying mother to go and get herself "a good thing." Thus begins an extraordinary pilgrim's progress that takes Faith from the magic and mysticism of the rural South to the promises and perils of modern-day Chicago.
King :
ISBN: 0810991829 OCLC: 55000313 Harry N. Abrams, New York : ©2004. Photographs and text portray the life of civil rights activist Martin Luther King Jr. and the American civil rights movement.
King :
ISBN: 0670892165 OCLC: 44075952 Viking Studio, New York : 2000. "King is the first true photobiography of a hero's journey. Never before has Martin Luther King's life been so richly chronicled from so many different points of view. A powerful array of photographic images combined with text by writer Charles Johnson, a National Book Award winner, detail the pivotal events of King's public life - as well as life with his family - in a rich and stirring format. Johnson writes, "How soon we forget that King was not only a civil rights activist, but also this country's preeminent moral philosopher, a spiritual aspirant, a father and husband, and that these diverse roles - these multiple dimensions of his too brief life - were the foundations for his singular 'dream' that inspired millions worldwide." Here, then, we see Martin Luther King, Jr., in all his aspects: as husband and father, powerful preacher, courageous leader of the civil rights movement, martyr for the cause of racial justice, and finally American icon."--Jacket.
Middle passage /
ISBN: 0684855887 OCLC: 21197311 Atheneum, New York : 1990. A freed slave escapes his bad debts in New Orleans by stowing away on a slave ship en route to Africa.
Middle passage :
ISBN: 9781501110528 OCLC: 894747298 It is 1830. Rutherford Calhoun, a newly freed slave and irrepressible rogue, is desperate to escape unscrupulous bill collectors and an impending marriage to a priggish schoolteacher. He jumps aboard the first boat leaving New Orleans, the Republic, a slave ship en route to collect members of a legendary African tribe, the Allmuseri. Thus begins a daring voyage of horror and self-discovery.--Publisher's description.
Oxherding tale /
ISBN: 0743264495 OCLC: 56777598 Scribner, New York : 2005. "Through sexual escapades, picaresque adventures, and philosophical inquiry, Hawkins navigates white and black worlds and comments wryly on human nature along the way. Told with pure genius, Oxherding Tale is a deliciously funny, bitterly ironic account of slavery, racism, and the human spirit; and it reveals the author as a great talent with even greater humanity"--Publisher's description.
Passing the three gates :
ISBN: 9780295802169 OCLC: 757757607 University of Washington Press, Seattle : ©2004.
Soulcatcher and other stories /
ISBN: 0156011123 OCLC: 45284752 Harcourt, San Diego : ©2001. "Nothing has had as profound an effect on American life as slavery. For blacks and whites alike, the experience has left us with a conflicted and contradictory history. Now, in fictional form, National Book Award-winning author Charles Johnson presents twelve stories illuminating slavery's effects and experiences. From Martha Washington's management of her slaves following the death of her husband to a boy chained in the bowels of a ship laden with human cargo plying the infamous passage from Africa to the South; from a lynching in Indiana to a hunter of escaped slaves searching the Boston market for his quarry; from a Quaker meeting exploring resettlement in Africa to the announcement of the Emancipation Proclamation - the voices, terrors, and savagery of slavery come unforgettably to life. These tales transcend history even as they present it, and retell the tragic proportions of a period with astounding realism, power, and emotion."--Jacket.
The Sorcerer's Apprentice.
ISBN: 0452272378 OCLC: 892244291 Dzanc Books, New York : 2013. Interweaving the real and the surreal, Charles Johnson spins eight extra-ordinary tales of transformations and metamorphoses. An Illinois farmer teaches a young slave everything he knows - with fatal consequences. A young boy growing to manhood as a country sorcerer''s apprentice learns the difference between power and strength. From the first piece to the last, these stories capture very real human experiences in a new and starting light.
Turning the Wheel :
ISBN: 9781439125830 OCLC: 869443330 Scribner, [Place of publication not identified] : 2010. Were it not for the Buddhadharma, says Charles Johnson in his preface to -- In Turning the Wheel, He looks at basic Buddhist principles and practices, demonstrating how Buddhism is both the most revolutionary and most civilized of possible human choices. He discusses fundamental Buddhist practices such as the Eightfold Path, Taming the Mind, and Sangha and illuminates their place in the American Civil Rights movement. Johnson moves from spiritual guides to spiritual nourishment: writing. In essays touching on the role of the black intellectual, Uncle Tom's Cabin, and Ralph Ellison, Johnson uses tools of Buddhist thinking to clarify difficult ideas. Powerful and revelatory, these essays confirm that writing and reading, along with Buddhism, are the basic components that make up a thoughtful life.
Turning the wheel :
ISBN: 1416572430 OCLC: 691074333
Voices of black America :
ISBN: 9789629547226 OCLC: 472453465 Naxos AudioBooks, [Franklin, Tenn.] : 2009. This recording features original recordings from 1908-1947 of Booker T. Washington's Atlanta exposition address, the poetry of Langston Hughes and Paul Laurence Dunbar, read by Rev. James Andrew Myers and Edward Sterling Wright, rarely heard humor of Charley Case, readings from God's trombones by James Weldon Johnson, with presentations by actor, singer Charles Gilpin, vaudeville actor, performer and song producer, J. Rosamond Johnson, entertainer Bert Williams, and the pre-eminent African-American performer of his generation, Paul Robeson.