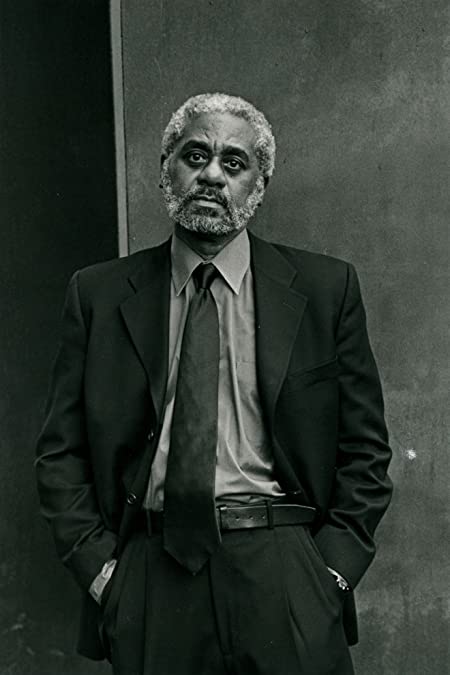 Charles Johnson
Born:
1948 in Evanston, Illinois
Connection to Illinois
: Charles was born in Evanston and he attended Southern Illinois University.
Biography
: A writer, scholar and cartoonist, Johnson received his B.S. and M.A. from Southern Illinois University in 1971 and 1973 and his Ph.D. in philosophy from SUNY-Stony Brook in 1988.Recently retired, Johnson was the S. Wilson and Grace M. Pollock Endowed Professor of English at the University of Washington. While there, he also was the former director of the creative writing program at the University of Washington. He also served as fiction editor for the ''Seattle Review'' from l978-98.In his novels, ''Dreamer'' and ''Middle Passage'', Johnson directly addressed the issues of black life in America.Johnson sponsors the ''Marie Clair Davis Award in Creative Writing'', given to a secondary student at Evanston Township High School, and the ''Charles Johnson Student Fiction Award'', a national contest, at Southern Illinois University.
---
Awards
:
"""Oxherding Tale"""
-- Governor's Award for Literature, Washington State, 1983 """Being and Race"""
-- Govenor's Award for Literature, 1989 """Middle Passages"""
-- National Book Award, 1990
-- Best American Short Stories, 1992 """Other Aw
Primary Audience(s):
Adult readers
Email:
chasJohn@u.washington.edu
Website:
http://www.oxherdingtale.com
Wikipedia:
http://en.wikipedia.org/wiki/Charles_R._Johnson
Charles Johnson on WorldCat :
http://www.worldcat.org/search?q=charles+johnson
---
Selected Titles
Africans in America: America's Journey Through Slavery
ISBN: 0151003394 OCLC: New York : Harcourt New York : 1998 The history of slavery is chronicled through the eyes of slaves, from their landing in Jamestown to the Civil War.
Being and race :
ISBN: 9781476760988 OCLC: 893116418 Scribner, New York : 2014. For the first time in ebook, renowned scholar Charles Johnson's exploration of contemporary black literature and the meaning of the black experience as expressed through the writers Richard Wright, Jean Toomer, David Bradley, and others. Charles Johnson approaches contemporary black literature through the lens of phenomenology. Drawing on such philosophers as Heidegger, Husserl, Satre, and Dufrenne, Johnson addresses the esthetic and epistemological questions surrounding the black experience as expressed by African American authors. In exploring the works of Wright, Toomer, Bradley, and many more, Being & Race enlarges our vision of what fiction's purpose is and how it arises from our common experiences.
Bending Time (Adventures of Emery Jones, Boy Science Wonder)
ISBN: 1633981002 OCLC: Chatwin Books 2019 When ten-year-old genius Emery Jones accidentally sends Chippy 190 million years back in time, he's not sure he can reverse the process--or if he even wants to. Chippy, his crew of bullies, their teacher, and even Emery's dad don't seem to understand Emery's genius. Will Emery Jones risk traveling to the Triassic Period to rescue a bully like Chippy? You never know what can happen when you have the brains and the technology for bending time --Page 4 of cover.
Dr. King's refrigerator and other bedtime stories /
ISBN: 0743264533 OCLC: 56367655 A collection of stories that explore issues of identity and race.
Dreamer :
ISBN: 0684854430 OCLC: 38325421 Scribner, New York : ©1998. On the road with Martin Luther King, his wife and his two assistants. One is a look-alike decoy, a Korean War veteran who considers the pacifism of the civil rights movement naive. The novel describes harrowing scenes at the receiving end of hate. By the author of Middle Passage.
Faith and the good thing /
ISBN: 0743212541 OCLC: 45760451 Scribner Paperback Fiction, New York : 2001. Faith Cross, a beautiful and purely innocent young black woman, is told by her dying mother to go and get herself "a good thing." Thus begins an extraordinary pilgrim's progress that takes Faith from the magic and mysticism of the rural South to the promises and perils of modern-day Chicago.
Grand: A Grandparent's Wisdom for a Happy Life
ISBN: 1335015868 OCLC: Hanover Square Press 2020 An award-winning novelist, philosopher, essayist, screenwriter, professor and cartoonist, Charles Johnson has held numerous impressive titles over the course of his incomparable career. Now, for the first time, with his trademark wisdom and philosophical generosity, he turns his attention to his most important role yet: grandparent. In Grand, Johnson shares stories from his life with his six-year-old grandson, Emery, weaving in advice and life lessons that stand the test of time. Looking at the problems I see in the world around me, Johnson writes, I realize that there are so many things I want to say to him about the goodness and beauty that life offers. What are the perennial truths that I can impart to Emery that might make his journey through life easier or more rewarding? Johnson shares these truths and more, offering profound meditations on family, race, freedom and creativity. Joyful, lucid and deeply comforting, Grand is Johnson at his most accessible and profound, an indispensable compendium for new grandparents and growing grandchildren alike, from one of America's most revered thinkers.
King :
ISBN: 0810991829 OCLC: 55000313 Harry N. Abrams, New York : ©2004. Photographs and text portray the life of civil rights activist Martin Luther King Jr. and the American civil rights movement.
Middle Passage
ISBN: 1501110527 OCLC: Scribner 2015 It is 1830. Rutherford Calhoun, a newly freed slave and irrepressible rogue, is desperate to escape unscrupulous bill collectors and an impending marriage to a priggish schoolteacher. He jumps aboard the first boat leaving New Orleans, the Republic, a slave ship en route to collect members of a legendary African tribe, the Allmuseri. Thus begins a daring voyage of horror and self-discovery.--Publisher's description.
Night Hawks
ISBN: 1501184385 OCLC: Scribner 2018 A masterful story collection--thirteen years in the making--from National Book Award winner Charles Johnson, showcasing the incredible range and resonant voice of this American treasure --
Oxherding tale /
ISBN: 0743264495 OCLC: 56777598 Scribner, New York : 2005. "Through sexual escapades, picaresque adventures, and philosophical inquiry, Hawkins navigates white and black worlds and comments wryly on human nature along the way. Told with pure genius, Oxherding Tale is a deliciously funny, bitterly ironic account of slavery, racism, and the human spirit; and it reveals the author as a great talent with even greater humanity"--Publisher's description.
Papa Chuck's Twisted Tales
ISBN: 1977219705 OCLC: USA : Outskirts Press USA : 2020 Five Tales with a Supernatural Twisted Tales are based on the author's experiences with some exaggerations and twists from reality. The author entered military service at the age of sixteen and served as a military policeman, MP investigator, customs investigator, and drill sergeant, followed by experiences as a Pinkerton private investigator, a personnel head hunter, a truck driver and a private policeman.
Passing the three gates :
ISBN: 9780295802169 OCLC: 757757607 University of Washington Press, Seattle : ©2004.
Soulcatcher and other stories /
ISBN: 0156011123 OCLC: 45284752 Harcourt, San Diego : ©2001. "Nothing has had as profound an effect on American life as slavery. For blacks and whites alike, the experience has left us with a conflicted and contradictory history. Now, in fictional form, National Book Award-winning author Charles Johnson presents twelve stories illuminating slavery's effects and experiences. From Martha Washington's management of her slaves following the death of her husband to a boy chained in the bowels of a ship laden with human cargo plying the infamous passage from Africa to the South; from a lynching in Indiana to a hunter of escaped slaves searching the Boston market for his quarry; from a Quaker meeting exploring resettlement in Africa to the announcement of the Emancipation Proclamation - the voices, terrors, and savagery of slavery come unforgettably to life. These tales transcend history even as they present it, and retell the tragic proportions of a period with astounding realism, power, and emotion."--Jacket.
The Adventures of Emery Jones, Boy Science Wonder: The Hard Problem
ISBN: 1620157217 OCLC: Booktrope Editions 2015 It's the first day of middle school and nothing is going right for poet Gabby Sykes. Bad goes to worse when her friend scientific whiz kid Emery Jones gets wrapped up in a love interest that distracts him from dual threats to humankind. Naturally, before it's all over Gabby, Emery, former bully Chippy Payne and robot Cal team up to save humanity and the world will never be the same again --Page 4 of cover.
The Eightfold Path
ISBN: 141974447X OCLC: Abrams 2022 From award-winning authors Charles Johnson and Steven Barnes comes a graphic novel anthology of interconnected Afrofuturistic parables inspired by the teachings of Buddha. Eight strangers looking for enlightenment from an ancient spiritual teacher are trapped in a cave high in the mountains on their way to his temple. One of his acolytes directs them to each tell a story that the group can learn from as they wait out the horrible snowstorm that rages outside the cave's entrance. One by one the travelers each share a story that, unbeknownst to them, is actually a morality tale representing one of the aspects of final enlightenment as taught in Buddhism. As the wind howls through the night, they tell symbolic stories of horror, dystopia, high adventure, cyberpunk, and urban fantasy. Each story is a spoke on the symbolic Dharma wheel, and each interlocking tale gets the travelers closer to their true destiny--unveiling the future of the entire human race. This remarkable collection borrows heavily from the traditions of pop-culture morality anthology series such as The Twilight Zone, The Outer Limits, Night Gallery, Lovecraft Country, and the publications of E.C. Comics. Heavily influenced by the science fiction pulps of the 1950s and 1960s, this brilliant collection remixes classic social narratives such as Plato's Allegory of the Cave, Chaucer's The Canterbury Tales, and The Arabian Nights, through an edgy, contemporary, yet spiritually centered lens. In The Eightfold Path, our destinies lie in heeding the lessons given in every one of these entrancing tales --Publisher website.
The Sorcerer's Apprentice.
ISBN: 0452272378 OCLC: 892244291 Dzanc Books, New York : 2013. Interweaving the real and the surreal, Charles Johnson spins eight extra-ordinary tales of transformations and metamorphoses. An Illinois farmer teaches a young slave everything he knows - with fatal consequences. A young boy growing to manhood as a country sorcerer''s apprentice learns the difference between power and strength. From the first piece to the last, these stories capture very real human experiences in a new and starting light.
Turning the Wheel :
ISBN: 9781439125830 OCLC: 869443330 Scribner, [Place of publication not identified] : 2010. Were it not for the Buddhadharma, says Charles Johnson in his preface to -- In Turning the Wheel, He looks at basic Buddhist principles and practices, demonstrating how Buddhism is both the most revolutionary and most civilized of possible human choices. He discusses fundamental Buddhist practices such as the Eightfold Path, Taming the Mind, and Sangha and illuminates their place in the American Civil Rights movement. Johnson moves from spiritual guides to spiritual nourishment: writing. In essays touching on the role of the black intellectual, Uncle Tom's Cabin, and Ralph Ellison, Johnson uses tools of Buddhist thinking to clarify difficult ideas. Powerful and revelatory, these essays confirm that writing and reading, along with Buddhism, are the basic components that make up a thoughtful life.