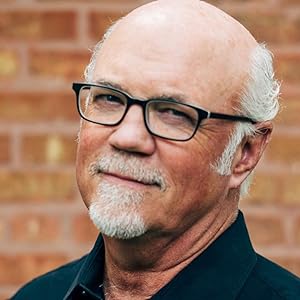 David Warren Berner
Born:
1956 in Pittsburgh, Pennsylvania
Pen Name:
David W. Berner
Connection to Illinois
: Berner has lived in Rogers Park, Chicago; Glen Ellyn, and Naperville. He attended graduate school at Aurora University, in Aurora, Illinois and has worked at CBS radio in Chicago.
Biography
: David W. Berner is an award-winning author, broadcaster and journalist, whose career honors include the position of Writer-in-Residence at the Jack Kerouac Project in Orlando, Florida and the Ernest Hemingway Birthplace Home in Oak Park, Illinois. He has been honored and won awards from the prestigious Society of Midland Authors and the Chicago Writers Association. David moved from Pittsburgh to Chicago to work as a radio reporter and news anchor for CBS Radio and later pursued a career as a writer and educator. His first book ACCIDENTAL LESSONS is about his year teaching in one of the Chicago area's most troubled school districts. The book won the Golden Dragonfly Grand Prize for Literature and has been called a 'beautiful, elegantly written book' by award-winning author Thomas E. Kennedy, and 'a terrific memoir' by Rick Kogan (Chicago Tribune and WGN Radio). ANY ROAD WILL TAKE YOU THERE--a 2013 Book of the Year from the Chicago Writers Association--is the author's story of a cross-country road trip with his sons and the revelations of fatherhood. The memoir has been called 'heartwarming and heartbreaking' and 'a five-star wonderful read.' His novel, A WELL-RESPECTED MAN was a 2019 honoree in the fiction category of The Society of Midland Authors Awards.
---
Awards
:
"A Well-Respected Man"
-- HONOREE - Adult Fiction, Society of Midland Authors, 2019
-- Finalist, Literary/General Fiction, Independent Author Network, 2019
"Any Road Will Take You There"
-- Book of the Year Award, Chicago Writers Association, 2013
-- Grand Prize Finalist, Eric Hoffer Book Award, 2019
"October Song"
-- WINNER, Grand Prize for Literature, Royal Dragonfly Book Awards, 2017
-- Book of the Year Finalist, American Book Fest, 2017
"Accidental Lessons"
-- Royal Dragonfly Grand Prize for Literature, 2011
"There's a Hamster in the Dashboard"
-- Best Books of Year, Chicago Book Review, 2015
Primary Literary Genre(s):
Non-Fiction
Primary Audience(s):
Adult readers
E-Mail:
davidwberner@gmail.com
Facebook:
https://www.facebook.com/DavidWBernerWriter/
Twitter:
https://twitter.com/DavidWBerner
Website:
https://www.davidwberner.com/
Website:
https://davidwberner.allauthor.com/
---
Selected Titles
A Well-Respected Man
ISBN: 1948260018 OCLC: 1029888453
Accidental lessons :
ISBN: 1606933914 OCLC: 423122406 Strategic Book Publishing, New York : ©2009.
After opium :
ISBN: 1469995530 OCLC: 812680094 Little Big Man Publishing, [United States?] : 2012. In ten short stories, the author explores how we learn to carry on after kicking habits, shedding obsessions, or losing what we believe we can't live without.
Any road will take you there :
ISBN: 0988439093 OCLC: 895835069 "A middle-aged father takes the reader on a five-thousand-mile road trip, the one he always wished he'd taken as a young man. Recently divorced and uncertain of the future, he rereads ... Jack Kerouac's On the Road and along with his two sons and his best friend heads for the highway to rekindle his spirit. However, a family secret turns the cross-country journeyu into an unexpected examination of his role as a father, and compels him to look to the past and the fathers who came before him to find contentment and clarity, and celebrate the struggles and triumps of being a dad"--Publisher's description.
Night Radio: A Love Story
ISBN: 1096125617 OCLC:
October song :
ISBN: 1785355562 OCLC: 986310221 "In the vinyl era, David Berner played rock'n'roll in a neighbourhood garage band. Decades later at the age of 57 he enters a national songwriting contest and quite unexpectedly is named a finalist. But there's more. He's also called on to perform the song live in a storied venue for Americana music. So, he grabs his old guitar and the love of his life, and hits the road, hoping to live out a musical fantasy he thought had been buried a long time ago."--Back cover.
The consequence of stars :
ISBN: 1950437442 OCLC: 1108873471 "This book is a work of memoir. It reflects personal experience over time. Although the book is based on actual events, some scenes have been constructed through the process of memory and through stories told to me over the years by my mother, father, and reliable family members and friends. Some names and characteristics have been altered to respect the privacy of those living and deceased. Some events have been compressed, some chronology shifted, and some dialogue recreated to reflect, at best one possibly can, the true spirit of long-ago experiences. In all, however, I have done my best to offer as true a story as memory will allow."--Page [4].
There's a hamster in the dashboard :
ISBN: 0990840719 OCLC: 960889379
Things Behind the Sun
ISBN: 1951896777 OCLC:
Walks with Sam :
ISBN: 1789044987 OCLC: 1127884516 "A man, his dog, and a long walk can lead to unexpected discoveries. In the tradition of many literary walkers, David W. Berners sets out on foot hoping to reexamine a life, look back and forward, and most importantly--through the help of his young dog, Sam--try to find harmony in new beginnings and the uncertainties of the present. In a series of chapters, each dedicated to one walk during a summer of hiking, the author finds that it is his beloved pet that allows him to awaken to a new spirit of mindfulness, finding beauty, wonder, and comfort in the ordinary, and to see a life, a neighborhood, and even a country with brand new eyes."