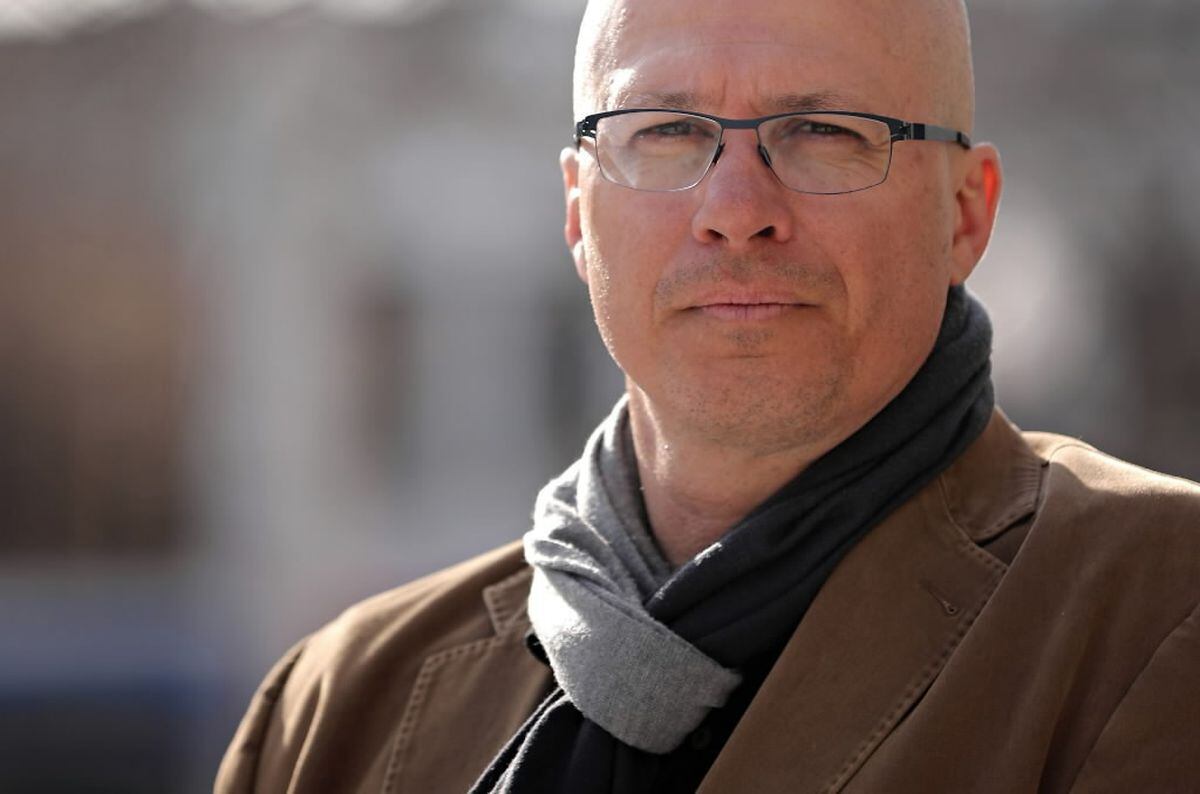 Aleksander Hemon
Born:
1964 in Sarajevo, Bosnia
Pen Name:
None
Connection to Illinois
: Hemon moved to Chicago in 1992 and still lives there today. He attended Northwestern University in Evanston.
Biography
: Aleksander (Sasha) Hemon is the author of ''The Lazarus Project'', which was a finalist for the 2008 National Book Award and National Book Critics Circle Award, and three collections of short stories: ''The Question of Bruno;'', ''Nowhere Man'' which was also a finalist for the National Book Critics Circle Award; and ''Love and Obstacles''. He also edited ''Best European Fiction 2010''.Born in Sarajevo, Hemon visited Chicago in 1992, intending to stay for a matter of months. While he was there, Sarajevo came under siege, and he was unable to return home. Hemon wrote his first story in English in 1995. He was awarded a Guggenheim Fellowship in 2003 and a "genius grant" from the MacArthur Foundation in 2004.
---
Awards
:
He has won many awards including the National Magazine Award for Fiction from the ''New Yorker'', the St. Francis College Literary Prize, and he was awarded the "genius" grant from the MacArthur foundation and a Guggenheim fellowship. He also received th
'''''The Question of Bruno'''''
-- BEST BOOKS OF 2000
-- Notable Book, New York Times Book Review
-- Ten Best Books of the Year, Esquire
-- 25 Favorite Books of the Year, Village Voice
-- Best Book of 2000, Los Angeles Times
-- Washington Post Book World "Rave"
'''''Nowhere Man'''''
-- Finalist, National Book Critics Circle Award
-- Starred Review, Publishers Weekly
'''''The Lazarus Project'''''
-- Finalist, National Book Award, 2008
-- Finalist, National Book Critics Circle Award
-- Starred Review, Publishers Weekly
'''''Love and Obstacles'''''
-- Starred Review, Booklist
-- Starred Review, Publishers Weekly
'''''The Book of My Lives'''''
-- Finalist, National Book Critics Circle Award
Primary Literary Genre(s):
Fiction
Primary Audience(s):
Adult readers
Facebook:
https://www.facebook.com/aleksandarhemonauthor/
Website:
http://www.aleksandarhemon.com/
Website:
https://www.britannica.com/biography/Aleksandar-Hemon
Wikipedia:
https://en.wikipedia.org/wiki/Aleksandar_Hemon
---
Selected Titles
Exchange of pleasant words :
ISBN: 0330445812 OCLC: 166621711 Picador, London : 2006.
Love and obstacles :
ISBN: 1594484619 OCLC: 262428482 Riverhead Books, New York : 2009. The linked stories of "Love and Obstacles" center around a young man from Yugosalvia who immigrates to America. In dazzling prose, Hemon (himself an immigrant from Yugoslavia) portrays the complications, "the obstacles," of growing up in a Communist but cosmopolitan country, and the disintegration of that country and the consequent uprooting and move to America in young adulthood.
My parents :
ISBN: 0374217432 OCLC: 1083672910 "This is Aleksandar Hemon at his most intimate and most urgent, the book he was literally born to write: the stories of his parents, of his own arrival in this world, of dislocation and immigration"--
Nowhere man :
ISBN: 0375727027 OCLC: 54052090 Vintage Books, New York : 2004, ©2002. Josef Pronek, a new immigrant to Chicago, reflects on his Sarajevo boyhood as he struggles with English, strange jobs, and tricky questions of identity in exile.
The book of my lives /
ISBN: 0374115737 OCLC: 795174920 Farrar, Straus and Giroux, New York : 2013. Aleksandar Hemon's lives begin in Sarajevo, a small, blissful city where a young boy's life is consumed with street soccer with the neighborhood kids, resentment of his younger sister, and trips abroad with his engineer-cum-beekeeper father; a young man's life is about poking at elder pretensions with American music, bad poetry, and slightly better journalism. And then, his life in Chicago: watching from afar as war breaks out and the city comes under siege; his parents and sister fleeing Sarajevo, leaving behind all they had ever known; and Hemon himself starting a new life in this new city. And yet this is not really a memoir--Hemon's first book of nonfiction defies convention and expectation. It is a love song to two different cities; it is a paean to the bonds of family; it is an exhortation to go out and play soccer--and not for the exercise. It is a book driven by passions but built on fierce intelligence, devastating experience, and sharp insight. And like the best narratives, it is a book that will leave you a different person, with a new way of looking at the world.--From publisher description.
The Lazarus project /
ISBN: 1594483752 OCLC: 183267842 Riverhead Books, New York : 2008. On March 2, 1908, nineteen-year-old Lazarus Averbuch, a recent Jewish immigrant from Eastern Europe to Chicago, knocked on the front door of the house of George Shippy, the chief of Chicago police. When Shippy came to the door, Averbuch offered him what he said was an important letter. Instead of taking the letter, Shippy shot Averbuch twice, killing him. When Shippy released a statement casting Averbuch as a would-be anarchist assassin and agent of foreign political operatives, he all but set off a city and a country already simmering with ethnic and political tensions. Now, in the twenty-first century, a young writer in Chicago, Brik, also from Eastern Europe, becomes obsessed with Lazarus story--what really happened, and why?--From publisher description.
The making of zombie wars /
ISBN: 1250094623 OCLC: 918994728 "A novel about an aspiring screenplay writer--full of script ideas but unable to follow through on any of them--who becomes entangled with a Bosnian woman and her violently jealous husband"--
The question of Bruno /
ISBN: 0375727000 OCLC: 46912678 Vintage International, London : 2001.