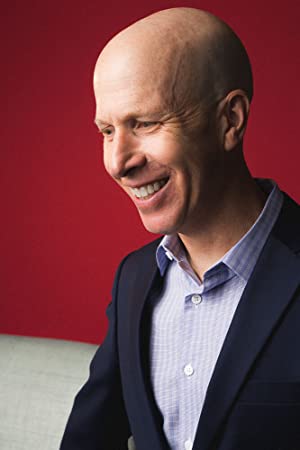 Jonathan Eig
Born:
1964 in Brooklyn, New York
Pen Name:
None
Connection to Illinois
: Eig has lived in Chicago since the early eighties. He graduated from Northwestern University's Medill School of Journalism.
Biography
: Jonathan Eig is a former staff writer for The Wall Street Journal, where he remains a contributing writer. He has also written for The New York Times, The New Yorker, The Washington Post, and Slate.com, among others. Prior to The Wall Street Journal, Eig worked as a feature writer for Chicago magazine and as a news reporter for The Dallas Morning News and The New Orleans Times-Picayune. Eig has taught writing at Columbia College Chicago and Northwestern. He has spoken to audiences at the Library of Congress, the National Archives, Harvard Medical School, and the National Baseball Hall of Fame. He has also appeared on The Daily Show with Jon Stewart, Fresh Air with Terry Gross, and in two Ken Burns documentaries: Prohibition and Jackie Robinson. Currently, Eig is working with Burns and Florentine Films in making a documentary on Muhammad Ali. He is also working with CBS on an Ali miniseries based on his book.
---
Awards
:
Luckiest Man: The Life and Death of Lou Gehrig Casey Award for best baseball book of the year. Ali was named winner of PEN/ESPN Award for Literary Sportswriting; best book of the year by Sports Illustrated;
The Birth of the Pill A Washington Post '50 Notable Works of Nonfiction & Best Science Books 2014' A Chicago Tribune 'Nonfiction Books to Gift 2014' A Slate 'Best Books 2014: Staff Picks' A Booklist '2014 Editor's Choice' & 'Top 10 Science and Health Books of 2014' A Chicago Tribune "Best Books of 2014" A Slate "Best Books 2014: Staff Picks" A St. Louis Post-Dispatch "Best Books of 2014: NonFicition" A New York Times "Editors Choice"
Ali: A Life 2018 PEN/ESPN Award for Literary Sports Writing, The Times Sports Biography of the Year
King: A Life Instant New York Times Bestseller, New York Times (Book Review Editors' Choice), Starred Reviews - Kirkus, Publishers Weekly, Booklist, Library Journal
Some Pigtails 2020 Foreword Indies Finalist - Juvenile
Primary Literary Genre(s):
Fiction; History; Non-Fiction
Primary Audience(s):
Adult readers; Children
E-Mail:
joneig1@gmail.com
Facebook:
https://www.facebook.com/jonathaneig
IMDB:
https://www.imdb.com/name/nm3905874/
Twitter:
https://twitter.com/jonathaneig
Web:
http://alibook.squarespace.com/
Wikipedia:
https://en.wikipedia.org/wiki/Jonathan_Eig
---
Selected Titles
Ali: A Life
ISBN: 0544435249 OCLC: 967029661 Muhammad Ali was born Cassius Clay in racially segregated Louisville, Kentucky, the son of a sign painter and a housekeeper. He went on to become a heavyweight boxer with a dazzling mix of power and speed, a warrior for racial pride, a comedian, a preacher, a poet, a draft resister, an actor, and a lover. Millions hated him when he changed his religion, changed his name, and refused to fight in the Vietnam War. He fought his way back, winning hearts, but at great cost.Jonathan Eig, hailed by Ken Burns as one of America's master storytellers, sheds important new light on Ali's politics, religion, personal life, and neurological condition through unprecedented access to all the key people in Ali's life, more than 500 interviews and thousands of pages of previously unreleased FBI and Justice Department files and audiotaped interviews from the 1960s. Ali: A Life is a story about America, about race, about a brutal sport, and about a courageous man who shook up the world.
Get Capone: The Secret Plot That Captured America's Most Wanted Gangster
ISBN: 141658059X OCLC: 424555565 Simon & Schuster, New York : 2010. Drawing on thousands of pages of recently discovered government documents, wiretap transcripts, and Al Capone's handwritten personal letters,
King: A Life
ISBN: 0374279292 OCLC: Farrar, Straus and Giroux 2023 Vividly written and exhaustively researched, Jonathan Eig's King: A Life is the first major biography in decades of the civil rights icon Martin Luther King Jr.―and the first to include recently declassified FBI files. In this revelatory new portrait of the preacher and activist who shook the world, the bestselling biographer gives us an intimate view of the courageous and often emotionally troubled human being who demanded peaceful protest for his movement but was rarely at peace with himself. He casts fresh light on the King family's origins as well as MLK's complex relationships with his wife, father, and fellow activists. King reveals a minister wrestling with his own human frailties and dark moods, a citizen hunted by his own government, and a man determined to fight for justice even if it proved to be a fight to the death. As he follows MLK from the classroom to the pulpit to the streets of Birmingham, Selma, and Memphis, Eig dramatically re-creates the journey of a man who recast American race relations and became our only modern-day founding father―as well as the nation's most mourned martyr.In this landmark biography, Eig gives us an MLK for our times: a deep thinker, a brilliant strategist, and a committed radical who led one of history's greatest movements, and whose demands for racial and economic justice remain as urgent today as they were in his lifetime.
Lola Jones: Everybody's Home
ISBN: 0807565741 OCLC: Albert Whitman & Company 2021 Another Lola Jones escapade with our book-loving third grader! Lola and her twenty-nine classmates don't understand the words to a traditional song they're meant to sing at the upcoming Winter Concert, so they make up their own, very silly (and very funny) words. Lola's mother and her Grampa get involved too, and we all learn not only the words to the song, but something about global warming, by the time of the concert.
Lola Jones: Score for Imagination
ISBN: 0807565695 OCLC: 1141419137 Lola, with help from Grampa Ed and neighbor Gabriel, figures out a way to show the boys at school that they should be letting girls play soccer with them at recess.
Lola Jones: Some Pigtails
ISBN: 0807565644 OCLC: 1141418442 Lola's grandfather does the best pigtails ever. But her principal isn't so sure.Lola has a mind of her own and a love for books. With the help of Grandpa Ed and the support of her mother and friends, she learns how to use her determination to right a wrong at school.
Lola Jones: The D.O.G.
ISBN: 0807565725 OCLC: Lola is back! Fresh from her escapades at her school when the principal is not exactly impressed with her very unusual pigtails, and straight from her hard-pressed victory with the boys who don't want to let the girls play soccer, Lola now has to convince her mother that having a dog is a good idea.
Luckiest Man: The Life and Death of Lou Gehrig
ISBN: 0743268938 OCLC: 56685155 Simon & Schuster, New York : ©2005. Recounts the life of the Hall of Fame ballplayer whose career was cut short by the disease now commonly called after him, in a portrait that shares details about his rivalry with Babe Ruth, the onset of his illness, and the final years of his life.
Opening Day: The Story of Jackie Robinson's First Season
ISBN: 0743294610 OCLC: 175285156 Simon & Schuster Paperbacks, New York : 2008. A chronicle of the 1947 baseball season during which Jackie Robinson broke the race barrier is a sixtieth anniversary tribute based on interviews with Robinson's wife, daughter, and teammates.
The Birth of the Pill: How Four Crusaders Reinvented Sex and Launched a Revolution
ISBN: 0393351890 OCLC: 903194855 We know it simply as