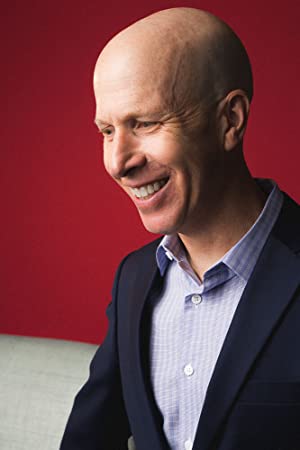 Jonathan Eig
Born:
1964 in Brooklyn, New York
Pen Name:
None
Connection to Illinois
: Eig has lived in Chicago since the early eighties. He graduated from Northwestern University's Medill School of Journalism.
Biography
: Jonathan Eig is a former staff writer for The Wall Street Journal, where he remains a contributing writer. He has also written for The New York Times, The New Yorker, The Washington Post, and Slate.com, among others. Prior to The Wall Street Journal, Eig worked as a feature writer for Chicago magazine and as a news reporter for The Dallas Morning News and The New Orleans Times-Picayune. Eig has taught writing at Columbia College Chicago and Northwestern. He has spoken to audiences at the Library of Congress, the National Archives, Harvard Medical School, and the National Baseball Hall of Fame. He has also appeared on The Daily Show with Jon Stewart, Fresh Air with Terry Gross, and in two Ken Burns documentaries: Prohibition and Jackie Robinson. Currently, Eig is working with Burns and Florentine Films in making a documentary on Muhammad Ali. He is also working with CBS on an Ali miniseries based on his book.
---
Awards
:
Luckiest Man: The Life and Death of Lou Gehrig, won the Casey Award for best baseball book of the year. Ali was named winner of PEN/ESPN Award for Literary Sportswriting; best book of the year by Sports Illustrated; and one of the ten best non-fiction b
The Birth of the Pill - A Chicago Tribune "Best Books of 2014" • A Slate "Best Books 2014: Staff Picks" • A St. Louis Post-Dispatch "Best Books of 2014" • A New York Times "Editors Choice"
Ali: A Life - 2018 PEN/ESPN Award for Literary Sports Writing, The Times Sports Biography of the Year
Primary Literary Genre(s):
Fiction; History; Non-Fiction
Primary Audience(s):
Adult readers; Children
E-Mail:
joneig1@gmail.com
Facebook:
https://www.facebook.com/jonathaneig
IMDB:
https://www.imdb.com/name/nm3905874/
Twitter:
https://twitter.com/jonathaneig
Website:
http://alibook.squarespace.com/
Wikipedia:
https://en.wikipedia.org/wiki/Jonathan_Eig
---
Selected Titles
Ali :
ISBN: 0544435249 OCLC: 967029661 "Based on more than 500 interviews, including Muhammad Ali's closest associates, and enhanced by access to thousands of pages of newly released FBI records, this is a thrilling story of a man who became one of the great figures of the twentieth century."--
Get Capone :
ISBN: 141658059X OCLC: 424555565 Simon & Schuster, New York : 2010. Drawing on thousands of pages of recently discovered government documents, wiretap transcripts, and Al Capone's handwritten personal letters, "New York Times" bestselling author Jonathan Eig tells the dramatic story of the rise and fall of the nation's most notorious criminal in rich new detail.
Lola Jones: Score for Imagination
ISBN: 0807565695 OCLC: 1141419137 Lola, with help from Grampa Ed and neighbor Gabriel, figures out a way to show the boys at school that they should be letting girls play soccer with them at recess.
Lola Jones: Some Pigtails
ISBN: 0807565644 OCLC: 1141418442 "Lola has a mind of her own and, with the help of Grandpa Ed and the support of her mother and friends, she learns how to use her determination to right a wrong at school"--
Lola Jones: The D.O.G.
ISBN: 0807565725 OCLC:
Luckiest man :
ISBN: 0743268938 OCLC: 56685155 Simon & Schuster, New York : ©2005. Recounts the life of the Hall of Fame ballplayer whose career was cut short by the disease now commonly called after him, in a portrait that shares details about his rivalry with Babe Ruth, the onset of his illness, and the final years of his life.
Opening day :
ISBN: 0743294610 OCLC: 175285156 Simon & Schuster Paperbacks, New York : 2008. A chronicle of the 1947 baseball season during which Jackie Robinson broke the race barrier is a sixtieth anniversary tribute based on interviews with Robinson's wife, daughter, and teammates.
The birth of the pill :
ISBN: 0393351890 OCLC: 903194855 We know it simply as "the pill," yet its genesis was anything but simple. The Birth of the Pill revolves around four principal characters. Fiery feminist Margaret Sanger, was a champion of birth control in her campaign for the rights of women, but neglected her own children in pursuit of free love. The beautiful Katharine McCormick owed her fortune to her wealthy husband, the son of the founder of International Harvester and a schizophrenic. The visionary scientist Gregory Pincus, was dismissed by Harvard in the 1930s as a result of his experimentation with in vitro fertilization but, after he was approached by Sanger and McCormick, grew obsessed with the idea of inventing a drug that could stop ovulation. The telegenic John Rock was a Catholic doctor from Boston who battled his own church to become an enormously effective advocate in the effort to win public approval for the drug that would be marketed by Searle as Enovid. Spanning the years from Sanger's heady Greenwich Village days in the early twentieth century to trial tests in Puerto Rico in the 1950s to the cusp of the sexual revolution in the 1960s, this is a grand story of radical feminist politics, scientific ingenuity, establishment opposition, and, ultimately, a sea change in social attitudes.