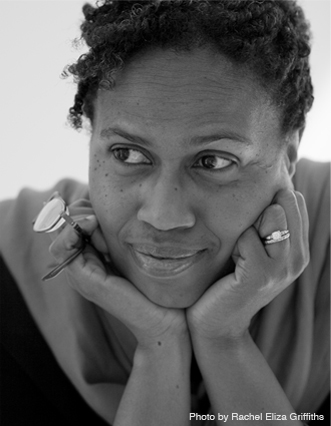 Janice N. Harrington
Born:
in Vernon, Alabama
Pen Name:
None
Connection to Illinois
: Harrington lives in Champaign.
Biography
: Janice N. Harrington writes poetry and is the author of award-winning children's books. Growing up in Alabama and Nebraska, both settings figure prominently in her writing. A Cave Canem Fellow, Harrington is also the winner of a 2007 National Endowment for the Arts Literature Fellowship for Poetry. Her poetry appears regularly in American literary magazines and has led to awards from the Illinois Arts Council and appearances on ''Poetry Daily'' and ''Verse Daily''. Previously a public librarian and a professional storyteller, she told stories at festivals around the country, including the National Storytelling Festival. Harrington currently teaches in the creative writing program at the University of Illinois at Urbana-Champaign.
---
Awards
:
Busy-Busy Little Chick Illinois READS Book Selection, Illinois Reading Council, 2014
Even the Hollow My Body Made Is Gone A. Poulin, Jr. Poetry Prize, BOA Editions; Kate Tufts Discovery Award
The Chicken Chasing Queen of Lamar County Top 10 Children's Books, ''Time'' magazine, 2007
Going North Ezra Jack Keats New Writer Award, New York Public Library, 2005
Buzzing with Questions: The Inquisitive Mind of Charles Henry Turne Best STEM Book, NSTA/CBC, 2020; Starred Review, School Library Journal; Illinois READS Book Selection, Illinois Reading Council, 2023
Primary Literary Genre(s):
Fiction; Non-Fiction; Poetry
Primary Audience(s):
Adult readers; Children
Blog:
https://www.janiceharrington.com/contact.html
E-Mail:
jharr@uiuc.edu
Web:
https://www.janiceharrington.com/
Wikipedia:
https://en.wikipedia.org/wiki/Janice_N._Harrington
---
Selected Titles
Busy-busy Little Chick /
ISBN: 0374347468 OCLC: 780398154 Farrar Straus Giroux, New York : 2013. Mama Nsoso knows her chicks need a warm new house, but each day when they set out to collect sticks and mud she is distracted by good things to eat, while Little Chick stays busy gathering the building materials himself.
Buzzing with questions :
ISBN: 1629795585 OCLC: 1122932056 Questions buzzed endlessly in Charles Henry Turner's mind. Fascinated by bugs and other animals, he wondered: Can spiders learn? How do ants find their way home? Can bugs see color? --from dust jacket.
Catching a storyfish /
ISBN: 1629794295 OCLC: 936534411
Even the hollow my body made is gone :
ISBN: 1929918895 OCLC: 71350581
Going North /
ISBN: 0374326819 OCLC: 50520395 Melanie Kroupa Books/Farrar Straus and Giroux, New York : ©2004 A young African American girl and her family leave their home in Alabama and head for Lincoln, Nebraska, where they hope to escape segregation and find a better life.
Primitive :
ISBN: 9781942683209 OCLC: 940795165
Roberto walks home
ISBN: 9780670063161 OCLC: 216938218 Viking, New York : 2008. Roberto is very angry when his older brother Miguel promises to walk him home from school and then forgets.
The chicken-chasing queen of Lamar County /
ISBN: 0374312516 OCLC: 61881193 A young farm girl tries to catch her favorite chicken, until she learns something about the hen that makes her change her ways.
The hands of strangers :
ISBN: 9781934414545 OCLC: 697808320