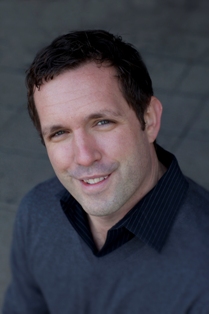 Adam McOmber
Born:
1975 Van Wert, Ohio
Pen Name:
None
Connection to Illinois
: McOmber teaches at Columbia College in Chicago.
Biography
: Adam McOmber is the Assistant Director of the Creative Nonfiction program at Columbia College, where he teaches both creative nonfiction and mythology, and the associate editor of the college's literary magazine ''Hotel Amerika''. His first book, the short story collection "This New and Poisonous Air," received nominations for 2012 Pushcart Prizes and Best American Fantasy. His second book is the novel, "The White Forest," which features a protagonist who can see the souls of objects.
---
Awards
:
Primary Literary Genre(s):
Fiction
Primary Audience(s):
Adult readers
Email:
amcomber@colum.edu
Website:
http://adammcomber.com
Adam McOmber on WorldCat :
http://www.worldcat.org/search?q=adam++mcomber
---
Selected Titles
The innocents abroad :
ISBN: 9788381151924 OCLC: 1021123816
The white forest /
ISBN: 1451664257 OCLC: 759912845 Simon & Schuster, New York : 2012. Young Jane Silverlake lives with her father in a crumbling family estate on the edge of Hampstead Heath. Jane has a secret-- an unexplainable gift that allows her to see the souls of man-made objects-- and this talent isolates her from the outside world. Her greatest joy is wandering the wild heath with her neighbors, Madeline and Nathan. But as the friends come of age, their idyll is shattered by the feelings both girls develop for Nathan, and by Nathan's interest in a cult led by Ariston Day, a charismatic mystic popular with London's elite. Day encourages his followers to explore dream manipulation with the goal of discovering a strange hidden world, a place he calls the Empyrean. A year later, Nathan has vanished, and the famed Inspector Vidocq arrives in London to untangle the events that led up to Nathan's disappearance. As a sinister truth emerges, Jane realizes she must discover the origins of her talent, and use it to find Nathan herself, before it's too late.
The white forest :
ISBN: 9781469226675 OCLC: 810079678 Brilliance Audio ; Grand Haven, Mich. : â"—2012. Jane Silverlake, a young woman from the wild heath regions of Victorian England, uses her paranormal ability to see the souls of handcrafted objects to infiltrate a mysterious dream-manipulation cult into which the man she loves has gone missing.
This new & poisonous air :
ISBN: 1934414514 OCLC: 649927324 BOA Editions, Rochester, NY : 2011. McOmber's stories blend historical fiction with fantasy and the macabre. He merges artifice and desire to create a dream of the past that intertwines with our own notions of modern life.