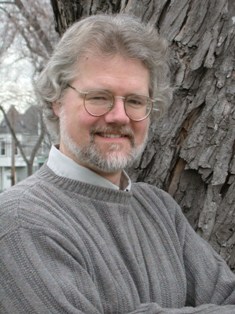 Scott Gustafson
Born:
in Marengo, Illinois
Pen Name:
None
Connection to Illinois
: Gustafson was born in Marengo, Illinois and currently resides in Chicago. He attended the Chicago Academy of Fine Arts and Columbia College in Chicago.
Biography
: Gustafson is an artist and illustrator. His paintings are rich in imagination and he is a master at creating and interpreting fairy tales in such a way that appeals to all ages. This led many book publishers to trust him to illustrate classic children's books like ''The Nutcracker'', ''Peter Pan'' and ''The Night Before Christmas''. His original titles include ''Alphabet Soup'', ''Animal Orchestra'', ''Classic Fairy Tales'', ''Favorite Nursery Rhymes from Mother Goose'', ''Eddie: The Lost Youth of Edgar Allan Poe'' and ''Classic Bedtime Stories.''
---
Awards
:
'''''Classic Fairy Tales'''''
-- 2003 Cheslsey award for best interior book illustrations from the Association of Science Fiction and Fantasy Artists '''''Favorite Nursery Rhymes from Mother Goose'''''
-- 2007 Independent Publisher Book Award for Best Childr
Primary Literary Genre(s):
Illustrator
Primary Audience(s):
Adult readers; Children; Young adult readers
Website:
http://www.scottgustafson.com/
---
Selected Titles
Alphabet soup :
ISBN: 0867130253 OCLC: 21340140 Contemporary Books, Chicago : ©1990. A host of animals from A to Z come to Otter's housewarming party, bringing a wide variety of foods for his alphabetical soup.
Christmas Treasury /
ISBN: 0785344063 OCLC: 47093493 A large volume of Christmas traditions in various countries, songs, and classic Christmas stories.
Classic bedtime stories /
ISBN: 0867131586 OCLC: 873762197 A lavishly illustrated, oversized collection of favorite tales such as "Sleeping Beauty," "Jack and the Beanstalk," and "Sambha and the Tigers," "The Lion and the Mouse" and "The Country Mouse and the City Mouse" coupled with Gustafson's exquisite paintings and a lively retelling of these and many more classics.
Classic fairy tales /
ISBN: 086713089X OCLC: 52520185 Greenwich Workshop Press, Shelton, Conn. : ©2003. An illustrated collection of ten traditional fairy tales, including "Goldilocks and the Three Bears," "Puss in Boots," "Little Red Riding Hood," "Snow White," "Tom Thumb," "Hansel and Gretel," "The Frog Prince," "Rumpelstilkins," "Cinderella," and "Three Pigs."
Classic storybook fables /
ISBN: 1579657044 OCLC: 967202923 An illustrated retelling of eight classic fairy tales, emphasizing the lesson to be learned from each.
Eddie: The Lost Youth of Edgar Allan Poe
ISBN: 1416997644 OCLC: 676061598 Edgar Poe, aided by the imp McCobber, has twenty-four hours to prove himself innocent of an act of mischief committed at the home of the judge who lives beside John Allan, foster father of the orphaned author-to-be.
Favorite nursery rhymes from Mother Goose /
ISBN: 0867130970 OCLC: 216627246 Illustrates forty-five traditional nursery rhymes, including "Little Bo Peep," "Jack Sprat," "Pat-a-Cake," and "The Man in the Moon."
Peter Pan :
ISBN: 0670836087 OCLC: 24661812 Viking, Ariel, New York, N.Y. : ©1991. The adventures of the three Darling children in Never-Never Land with Peter Pan, the boy who would not grow up. The quintessential rebel, dead-set against growing up, returns in luminous, almost ethereally beautiful paintings that stop short of heavy-duty formality in their expressiveness and liveliness. No caricatures or stereotypes here; these are characters, full of life, and ready to soar through the pages of Barrie's classic journey to Neverland. Best Books for Children, 6th ed. A handsome edition of this classic, with more than 50 oil paintings. Available again, this popular edition of Peter Pan includes the complete and unabridged text accompanied by fifty full-color paintings by Scott Gustafson.
Scott Gustafson's animal orchestra :
ISBN: 086713030X OCLC: 32665280 Greenwich Workshop, Shelton, Conn. : ©1995. Depicts the members of an animal orchestra, from one toucan conductor to ten bestial flautists.