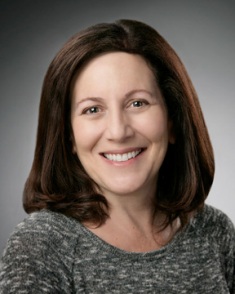 Michele Weber Hurwitz
Born:
Pen Name:
None
Connection to Illinois
: Weber Hurwitz grew up in Skokie and currently lives in Buffalo Grove, a northwest suburb of Chicago.
Biography
: Michele Weber Hurwitz has a journalism degree from the University of Illinois at Urbana-Champaign and has worked as a publicist, freelance magazine writer, and newspaper columnist.
---
Awards
:
'''''Calli Be Gold'''''
-- Best Books of the Year listing (a star for outstanding merit), Bank Street College of Education, 2012
'''''The Summer I Saved the World...in 65 Days'''''
-- Young Critics' Favorite Books 2014-2015, Perrot Memorial Library, Old Greenwich, CT,
-- List of Top 50 books for secondary, Kiss the Book, 2015
-- Starred Review, The Bulletin of the Center for Children's Books
'''''Ethan Marcus Stands Up'''''
-- IL READS Book Selection, Illinois Reading Council, 2018
Primary Literary Genre(s):
Fiction
Primary Audience(s):
Children
E-Mail:
micheleweberhurwitz@gmail.com
Facebook:
https://www.facebook.com/michelewh
Instagram:
https://www.instagram.com/micheleweberhurwitz/
Twitter:
https://twitter.com/MicheleWHurwitz
Website:
http://micheleweberhurwitz.com
Website:
https://www.goodreads.com/author/show/4209166.Michele_Weber_Hurwitz
---
Selected Titles
Calli be gold
ISBN: 9780375898235 OCLC: 639518190 Eleven-year-old Calli, the third child in a family of busy high-achievers, likes to take her time and observe rather than rush around, and when she meets an awkward, insecure second-grader named Noah and is paired with him in the Peer Helper Program, she finds satisfaction and strength in working with him.
Ethan Marcus makes his mark
ISBN: 9781481489287 OCLC: 1022074503 In this story told from different perspectives, a high-energy seventh grader, his slightly older, serious sister, and their close friends enter an invention competition.
Ethan Marcus stands up
ISBN: 9781481489270 OCLC: 972226278 Told from multiple viewpoints, well-behaved Ethan Marcus sets off a protest and leads a team in inventing a device to help students tired of sitting all day.
Hello from Renn Lake /
ISBN: 1984896326 OCLC: 1104218784 In Wisconsin, as her adoptive parents open their lake cabins for summer visitors, twelve-year-old Annalise, abandoned as an infant and able to communicate with the lake, discovers a growing toxic algae bloom and teams up with her friends to save the beloved body of water.
The summer I saved the world-- in 65 days /
ISBN: 0385371098 OCLC: 843955760 Inspired by her late grandmother, thirteen-year-old Nina spends a summer secretly doing good deeds for her neighbors and enjoying the changes she brings about, even as she is dealing with changing friendships and family issues.