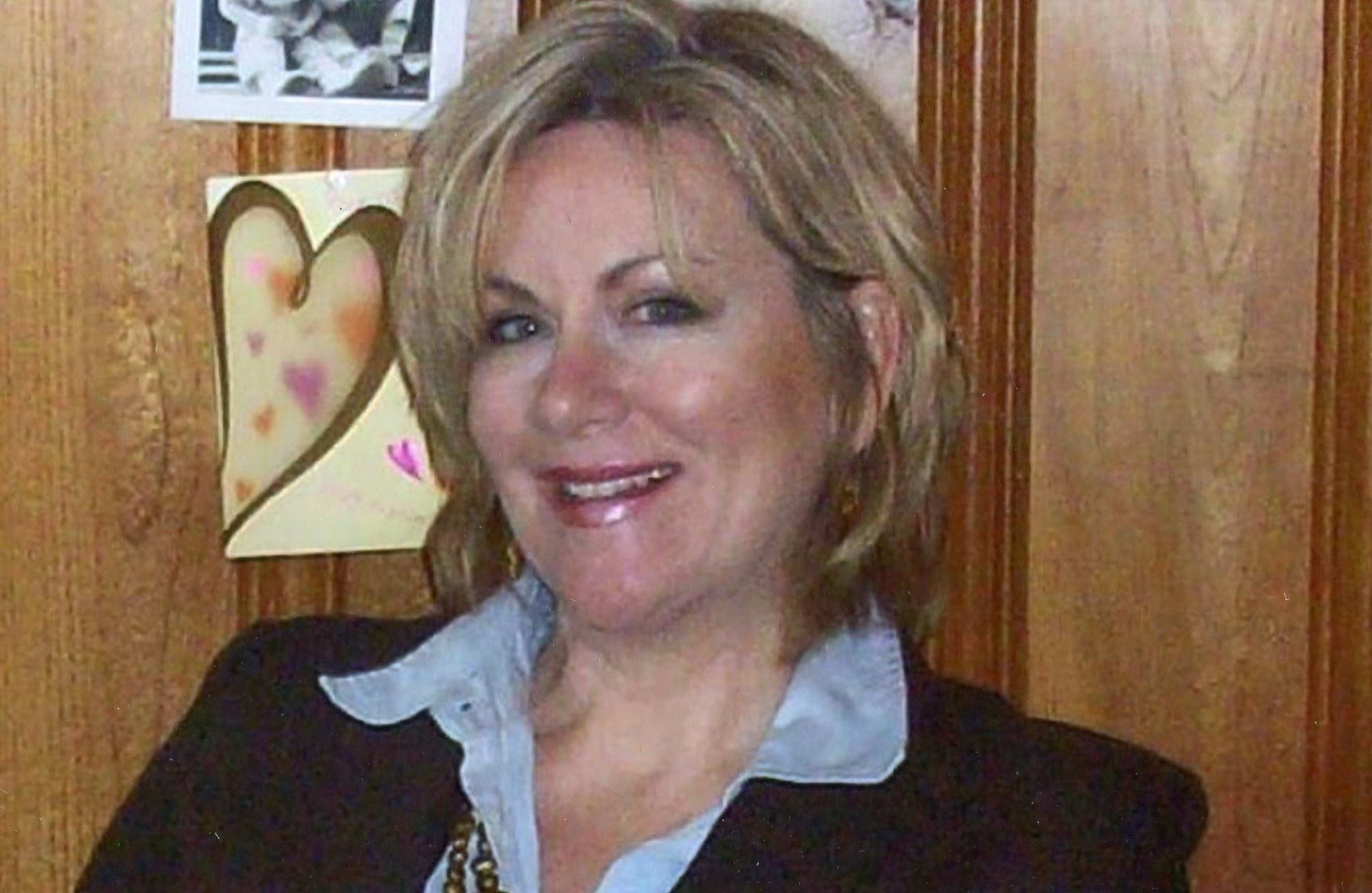 Sindy Lynne Smith
Born:
1960 in Belleville, Illinois
Pen Name:
Sindy Smith
Connection to Illinois
: Sindy Smith was born in Belleville, Illinois in 1960. Her Father, Benjamine Geoppo was first generation Italian, her Mother is Betty Brown. Sindy attended public schools in Belleville, Illinois. She graduated from SWIC with a Associate of Applied Science Degree in Marketing Management, and went to Concordia University Wisconsin, where she graduated Magna Cum Laude with a Bachelor of Arts degree. She attended McKendree University in Lebanon, Illinois, where she worked on her Master's Degree in Special Education. Her first children's book, ''LITTLE LUCY LOU'' was written in Belleville, Illinois at historic Wirsing Manor, which is also the setting of the book. Wirsing Manor is listed on the National Register of Historic Places, and is inside the Old Belleville Historic District as well. The book is set at this lovely imposing 14 room manor home dating back to 1845, which many believe to be haunted. One of the characters in Sindy's book is Lindsay, a real child that was born and raised at Wirsing Manor, while her Mother, Sindy, wrote the story, which is part of a children's book series. The author still resides in Belleville, Illinois, whith her husband Attorney Kevin J. Kubitschek, and daughter Lindsay Amanda. Sindy has been featured in the ''Belleville News Democrat'', and the ''Sparta Plainddealer''. She has been the St. Clair County Illinois Young Author's Conference guest spaeaker, has been interviewed by WHCO radio in Sparta, Illinois, and was interviewed by Norm Greenburg, and was featured on THE NORM GREENBURG SHOW. Sindy was the featured Author at the Schmidt Art Center at Southwestern Illinois College for the Creative Kids Workshop. She has also done numerous book signings in, and around the Metro East area. Sindy is a past member of the Belleville Historic Preservation Commission for the City of Belleville. She has restored numerous historic buildings within the City of Belleville, and Sparta, Illinois. Sindy is in the middle of having four other children's books published, which also are set at Wirsing Manor in Belleville, Illinois. She does all of her own illustrations for her books.
Biography
: Sindy Smith-Kubitschek was born in Belleville, Illinois. She attended Belleville area Public Schools, and graduated from SWIC, Concordia University Wisconsin, and worked on her Master's Degree at McKendree University. Sindy Smith has lived in Belleville,Illinois all of her life, but has traveled extensively throughout Central America. She has restored numerous historical properties in Belleville, Illinois. It was at historic Wirsing Manor, one of Belleville's oldest houses, where she wrote and illustrated her four children's stories, that are part of a series. The first children's story, ''LITTLE LUCY LOU'', was released in December of 2010. ''MR.MINKO'',''INDY THE UNICORN PRINCE'', and ''EMILY OF WIRSING MANOR'' are set at historic Wirsing Manor as well. Her love of animals and historic homes has been her passion since early childhood.The Author drew on her experiences that she had with her various types of pets to create her lovable children's stories, that have strong moral messages of hope, the true meaning of friendship, and inspiration for children. Sindy's daughter, Lindsay, is often times a character in her books as well. Smith worked at S.A.V.E. in Belleville, Illinois for a number of years with special needs individuals. This made an impact on her written work, and can be seen in her message to children about being different, but getting along in her first book ''LITTLE LUCY LOU''.Sindy resides in Belleville, Illinois in a historic Belleville farm house that once belonged to her Father. She now shares the house with her family and her beloved dogs. It is from this house that she continues to write.
---
Awards
:
Primary Literary Genre(s):
Fiction; Non-Fiction
Primary Audience(s):
Children; Young adult readers
Email:
slsk143@aol.com
Website:
http://www.SindySmith.com
Sindy Smith on WorldCat :
http://www.worldcat.org/search?q=sindy+smith
---
Selected Titles
Charlie the Chipmunk and the lost goldmine /
ISBN: 1462698654 OCLC: 813854787 PublishAmerica, Baltimore [Md.] : ©2012. When Old Stan's three friends give him a trip to Colorado for his birthday, it fulfills his lifelong dream. To be able to prospect for gold in the icy streams of the Rocky Mountains. While there, he befriends a gang of chipmunks who are hiding a special secret. Along Stan's journey, he learns a lesson more valuable than gold.
Dadu the dolphin /
ISBN: 1456008080 OCLC: 786047279 PublishAmerica, Baltimore [Md.] : ©2011. Dadu is a friendly little dolphin whose greatest pleasure in life is swimming and playing in the clear blue ocean with his family and friends, but he can't ignore the bad things he sees happening to the ocean, his friends, and his family, and he decides to do something creative about it.
Ervin and alma's little mouse house /
ISBN: 1627091890 OCLC: 829926010 Publishamerica, Baltimore, Md. : ©2013.
Indy, the unicorn prince /
ISBN: 1462675190 OCLC: 812347110 PublishAmerica, LLLP, Baltimore [Md.] : ©2012. A unicorn, who is the prince of the forest, is seized by evil trolls who hunt unicorns just for their horns, believing the horns will make them live forever! With help from his best friend, Rocko, the unicorn tries to make a new life for himself. It is book three in the Wirsing Manor children's series.
Little Lucy Lou /
ISBN: 1456012177 OCLC: 624036899 PublishAmerica, Baltimore [Md.] : ©2010. One Spring day, the animals of Wirsing Manor hear a strange peeping sound coming from a shed on the property. They go to investigate, and find chicks, the biggest of whom is Little Lucy Lou. Lindsay, a child who lives in Wirsing Manor, introduces them to all the chicks. Soon after, the other chicks begin to suspect that Lindsay likes Lucy Lou the best, and they start being mean to her. She is upset by this and runs away into a meadow where there are foxes roaming around that could hurt her. The chicks realize what they've done and the animals go and try to find her. Will she come back safely?
Mr. Minko /
ISBN: 1462648835 OCLC: 786042336 PublishAmerica, Baltimore [Md.] : ©2012. Mr. Minko is a lost little kitten without a mother, a home, food, or love. Just when he is about to lose all hope, he wanders into the wonderful world of Wirsing Manor and discovers the many animals that live there.
The tale of pinky wink possum /
ISBN: 1630043885 OCLC: 841520721 Publishamerica, Baltimore, Md. : ©2013.
Thirteen ghostly encounters at Wirsing Manor /
ISBN: 1462667368 OCLC: 798739127 PublishAmerica, Baltimore [Md.] : ©2012. The author relates the ghostly experiences she had while restoring her 19th century house in Belleville, Illinois.