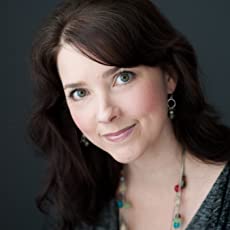 Paula Garner
Born:
Pen Name:
None
Connection to Illinois
: Garner lives in Highland Park.
Biography
: Paula Garner spends most of her time playing with words and food, despite being surrounded by an alarming TBR pile and a very bad cat.
---
Awards
:
'''''Phantom Limbs'''''
-- Starred Review, School Library Journal
-- Starred Review,
-- Children's Books Roundup, The Guardian
-- Pennsylvania Young Reader's Choice Awards Program Master List
-- Bank Street College of Education, Best Children's Books of the Year, 2017
-- Illinois READS Book Selection, Illinois Reading Council, 2017
-- 22 of Our Most Anticipated Contemporary YAs of the Second Half of 2016 list, Barnes & Noble
Primary Literary Genre(s):
Fiction
Primary Audience(s):
Young adult readers
Twitter:
https://twitter.com/paulajgarner
Website:
http://www.paulagarner.com
---
Selected Titles
Phantom limbs /
ISBN: 0763682055 OCLC: 936143614 "Otis and Meg were inseparable until her family abruptly moved away after the terrible accident that left Otis's little brother dead and both of their families changed forever. Since then, it's been three years of radio silence, during which time Otis has become the unlikely protégé of eighteen-year-old Dara--part drill sergeant, part friend--who's hell-bent on transforming Otis into the Olympic swimmer she can no longer be. But when Otis learns that Meg is coming back to town, he must face some difficult truths about the girl he's never forgotten and the brother he's never stopped grieving"--Amazon.com.
Relative strangers
ISBN: 9780763694692 OCLC: 994368144 Why is there a gap in Jules's baby album? A wry and poignant coming-of-age novel about finding the truth in lies, salvaging hope in heartbreak, and making peace with missing pieces. Eighteen-year-old Jules has always wished for a close-knit family. She never knew her father, and her ex-addict mother has always seemed more interested in artistic endeavors than in bonding with her only daughter. Jules's life and future look as flat and unchanging as her small Illinois town. Then a simple quest to find a baby picture for the senior yearbook leads to an earth-shattering discovery: for most of the first two years of her life, Jules lived in foster care. Reeling from feelings of betrayal and with only the flimsiest of clues, Jules sets out to learn the truth about her past. What she finds is a wonderful family who loved her as their own and hoped to adopt her-- including a now-adult foster brother who is overjoyed to see his sister again. But as her feelings for him spiral into a devastating, catastrophic crush-- and the divide between Jules and her mother widens-- Jules finds herself on the brink of losing everything.--Amazon.com.
Starworld /
ISBN: 0763697567 OCLC: 1047626586 In a novel in two voices, a popular teen and an artistic loner forge an unlikely bond -- and create an entire universe -- via texts. But how long before the real world invades Starworld? Sam Jones and Zoe Miller have one thing in common: they both want an escape from reality. Loner Sam flies under the radar at school and walks on eggshells at home to manage her mom's obsessive-compulsive disorder, wondering how she can ever leave to pursue her dream of studying aerospace engineering. Popular, people-pleasing Zoe puts up walls so no one can see her true self: the girl who was abandoned as an infant, whose adoptive mother has cancer, and whose disabled brother is being sent away to live in a facility. When an unexpected encounter results in the girls' exchanging phone numbers, they forge a connection through text messages that expands into a private universe they call Starworld. In Starworld, they find hilarious adventures, kindness and understanding, and the magic of being seen for who they really are. But when Sam's feelings for Zoe turn into something more, will the universe they've built survive the inevitable explosion?