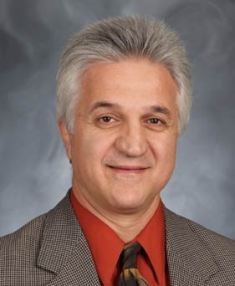 Tony Romano
Born:
San Salvatore, Telesino, Italy 1957
Pen Name:
None
Connection to Illinois
: Romano graduated from DePaul University and Northeastern Illinois University in Chicago. Today, he lives in the Chicago area.
Biography
: Tony Romano has been a high school teacher for 25 years. His fiction has appeared in the Chicago Tribune, Sou'wester, Whetstone, VIA: Voices in Italian Americana and has been nominated for two Pushcart Prizes. He is a two-time winner of a PEN Syndicated Fiction Project and his stories have been produced for National Public Radio's The Sound of Writing series. Romano is the producer of several spoken word CDs, Writers Week, featuring memoirist Mary Karr, poet laureate Billy Collins, Pulitzer Prize-winning columnist Rick Bragg, poetry slam originator Marc Smith, NPR commentator Daniel Ferri, poet Naomi Shihab Nye, and many others.
---
Awards
:
Primary Literary Genre(s):
Fiction
Primary Audience(s):
Adult readers
Blog:
http://tonyromanoauthor.com/blog.html
E-Mail:
tonyromano2@comcast.net
Facebook:
https://www.facebook.com/people/Tony-Romano/100082496753897/
Web:
http://www.tonyromanoauthor.com
---
Selected Titles
If you Eat, You Never Die :
ISBN: 0060857943 OCLC: New York : Harper Perennial, New York : 2008 A collection of short stories centers around the Comingos, members of a first generation Italian-American family living in a small neighborhood outside of 1950s Chicago, interweaving the dreams, aspirations, and experiences of Italian immigrants Fabio and Lucia Comingo and their sons, Michelino and Giacomo.
When the world was Young
ISBN: 0060857927 OCLC: New York : Harper New York : 2007 It's the summer of 1957. In the heart of Chicago, first-generation Italian immigrants Angela Rosa and Agostino Peccatori are caught between worlds. Far from home and with five children born in the United States, the Peccatori family is left clinging to old country ways in an era of upending change. While Agostino spends his days running the neighborhood trattoria, Mio Fratello, Angela Rosa must face the building tension at home as her children struggle to define themselves within a family rooted in tradition. When Agostino's wandering eye can no longer be ignored, and lingering questions of fidelity and responsibility invade the Peccatoris' intimate world, the pressure to keep the family together mounts. Just as it seems the Peccatoris' stoic foundation and resilient spirit are enough to withstand the family friction, the events of a single tragic evening bring all their lives to a sudden and irreversible standstill. Haunted by overwhelming loss, and drowning in years of secrets and deception, the family begins to unravel under the burden of guilt. As the Peccatori children move into adulthood, alienated from one another by grief and the complexity of their adolescence, their ties of kinship are put to the ultimate test. Bound together by blood yet indelibly marked by loss, the Peccatori family becomes a testament to the power of sacrifice, loyalty, and unconditional love. Told through alternating voices and beautifully crafted prose, When the World Was Young is a stunning, poignant tale of one family's will to survive.
Where My Body Ends and the World Begins
ISBN: 099675587X OCLC: Allium Press of Chicago 2017 On December 1, 1958, a devastating blaze at Our Lady of the Angels School in Chicago took the lives of ninety-two children, shattering a close-knit Italian neighborhood. In this eloquent novel, set nearly a decade later, twenty-year-old Anthony Lazzeri struggles with survivor's guilt, which is manifested through conflicted feelings about his own body. Complicating his life is a retired detective's dogged belief that Anthony was involved in the setting of the fire. Tony Romano's delicate handling of Anthony's journey is deeply moving, exploring the complex psychological toll such an event has on those involved, including families…and an entire community. This multi-faceted tale follows Anthony's struggles to come to terms with how the events of that day continue to affect him and those around him. Aided by a sometime girlfriend, a former teacher, and later his parents—after long buried family secrets are brought into the open—he attempts to piece together a life for himself as an adult.