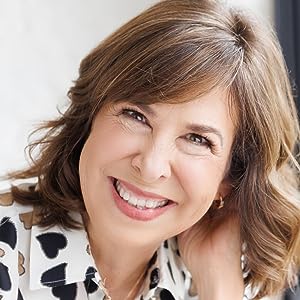 Barb Rosenstock
Born:
in Chicago
Pen Name:
None
Connection to Illinois
: Rosenstock was born in Chicago and raised in Orland Park. She attended college at the University of Illinois, Loyola University in Chicago and National Louis University in Evanston. She currently resides in Chicago's northwest suburbs.
Biography
: Barb Rosenstock is an award-winning author who loves to write about true stories for children. Along with the books, she also provides downloadable Educatorís Guides with Common Core connections on her website. She enjoys making school visits and will work with teachers to develop a program specific to curriculum needs.
---
Awards
:
Primary Literary Genre(s):
Fiction; History; Non-Fiction
Primary Audience(s):
Children
E-Mail:
barb@barbrosenstock.com
Facebook:
https://www.facebook.com/barb.rosenstock
Pinterest:
https://www.pinterest.com/barbrosenstock/
Twitter:
https://twitter.com/BarbRosenstock
Website:
http://www.barbrosenstock.com
Website:
https://www.goodreads.com/author/show/3396787.Barb_Rosenstock
---
Selected Titles
Ben Franklin's big splash :
ISBN: 1620914468 OCLC: 875521490 "Ben Franklin loved to swim and, at the age of eleven, he was determined to swim like a fish--fins and all. This ... account of young Ben's earliest invention follows the budding scientist's journey as he tests and retests his swim fins. That first big splash led Ben to even more innovations and inventions. Includes Franklin quotes, a timeline, bibliography, and source notes"--Amazon.com.
Blue grass boy :
ISBN: 1629794392 OCLC: 990105737 Presents the story of Bill Monroe, whose deep Kentucky roots helped him to create the unique American music called bluegrass.
Dorothea's eyes :
ISBN: 162979208X OCLC: 914219169 "In this powerful and inspiring book, Barb Rosenstock and GeŐĀrard DuBois reveal the story of Dorothea's remarkable life and illuminate how her photographs continue to tell the world the truth."--
Fearless :
ISBN: 9780525421733 OCLC: 496727579 Dutton Children's Books, New York : ©2010. Introduces the life of stock car racer Louise Smith, from her first ride behind the wheel of her father's Ford to her thrilling stock car races across the country during the 1950s.
Fight of the century :
ISBN: 1629799084 OCLC: 1139500681 "This fight determines whether the women of the United States can vote, folks. The winner changes the country forever."--Back cover.
Leave it to Abigail! :
ISBN: 0316415715 OCLC: 1044778008 Everyone knew Abigail was different. Instead of keeping quiet, she blurted out questions. Instead of settling down with a wealthy minister, she married a poor country lawyer named John Adams. Instead of running from the Revolutionary War, she managed a farm and fed hungry soldiers. Instead of leaving the governing to men, she insisted they "Remember the Ladies." Instead of fearing Europe's kings and queens, she boldly crossed the sea to represent her new country. And when John become President of the United States, Abigail became First Lady, and a powerful advisor. Leave it to Abigail--an extraordinary woman who surprised the world.
Mornings with Monet
ISBN: 0525708170 OCLC:
Otis and Will discover the deep :
ISBN: 0316393827 OCLC: 1019842437 "A biographical account of engineer Otis Barton and naturalist Will Beebe's record-setting descent into the deep ocean in their Bathysphere craft, making the men the first humans to witness deep sea creatures in their natural habitat"--
Prairie boy :
ISBN: 1629794406 OCLC: 1117495099 Details the life of Frank Lloyd Wright, a young boy from the prairie, who introduced organic architecture, a style he created based on the relationship between buildings and the natural world.
The camping trip that changed America :
ISBN: 0803737106 OCLC: 729863199 Dial Books for Young Readers, New York, N.Y. : ©2012. Offers insight into the camping trip that President Theodore Roosevelt and naturalist John Muir took to the redwoods of Yosemite in 1903, during which the two men had experiences and conversations that eventually contributed to the establishment of national parks in the United States.
The littlest mountain /
ISBN: 0761344977 OCLC: 644018129 Kar-Ben Pub., Minneapolis : ©2011. Discusses how Mount Sinai was chosen as the site of the giving of the Ten Commandments.
The noisy paint box :
ISBN: 9780307978486 OCLC: 872372266 Describes how Vasya Kandinsky's creative life was profoundly shaped by a neurological condition called synesthesia which caused him to experience colors as sounds and sounds as colors.
The secret kingdom :
ISBN: 0763674753 OCLC: 987421953 The incredible story of the world's largest visionary art environment: the Rock Garden of Chandigarh, kept secret by artist Nek Chand for fifteen years.
The streak :
ISBN: 9781629792699 OCLC: 898181931 In the summer of 1941, Yankee center fielder Joe DiMaggio and his favorite bat, Betsy Ann, begin the longest hitting streak in baseball history. But when Betsy Ann goes missing, will DiMaggio keep hitting? Set on the brink of World War II, this is a spellbinding account of a sports story that united the country and made DiMaggio a hero, at a time when one was profoundly needed. Barb Rosenstock's action-packed text and Terry Widener's powerful illustrations capture DiMaggio's drive as well as his frustration. The book also includes headlines, quotes, stats, and a detailed bibliography.
Thomas Jefferson builds a library
ISBN: 9781590789322 OCLC: 828884680 Thomas Jefferson loved to read and collect books on almost every subject. He built his first library as a young man, and kept on building until his book collection helped to create the Library of Congress in Washington, D.C., the world's largest library.
Through the window :
ISBN: 9781524717537 OCLC: 1020311639 Known for both his paintings and stained-glass windows, Marc Chagall rose from humble beginnings to become one of the world's most renowned artists. Admired for his use of color and the powerful emotion in his work, Chagall led a career that spanned decades and continents, and he never stopped growing. This lyrical narrative shows readers, through many different windows, the pre-WWI childhood and wartime experiences that shaped Chagall's path.--Publisher's description.
Vincent can't sleep
ISBN: 9781101937105 OCLC: 1005351444 Describes how Van Gogh's insomnia, possibly a symptom of mental or physical illness, allowed him to view the night sky while everyone else was asleep and influenced how he saw the world around him.
Yogi :
ISBN: 162979824X OCLC: 1083545643 Looks at the life of Major League Baseball and New York Yankee legend Lawrence "Yogi" Berra, describing how his differences challenged his baseball prospects and helped motivate him to prove his abilities as a player, coach, and manager.