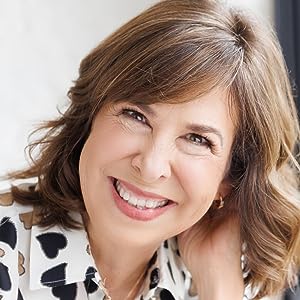 Barb Rosenstock
Born:
in Chicago
Pen Name:
None
Connection to Illinois
: Rosenstock was born in Chicago and raised in Orland Park. She attended college at the University of Illinois, Loyola University in Chicago and National Louis University in Evanston. She currently resides in Chicago's northwest suburbs.
Biography
: Barb Rosenstock is an award-winning author who loves to write true stories for today's kids. Along with the books, she also provides downloadable Educator's Guides with Common Core connections on her website. She enjoys making school visits and will work with teachers to develop a program specific to curriculum needs.
---
Awards
:
Mystery of the Monarchs 2023 NCTE Orbis Pictus Recommended Title and a Junior Library Guild Selection
The Noisy Paint Box Caldecott Honor Book
THE SECRET KINGDOM NCTE Orbis Pictus Recommended Title
OTIS AND WILL DISCOVER THE DEEP NCTE Orbis Pictus Recommended Title
THROUGH THE WINDOW Sydney Taylor Honor
Primary Literary Genre(s):
History; Non-Fiction
Primary Audience(s):
Children
E-Mail:
barb@barbrosenstock.com
Facebook:
https://www.facebook.com/barb.rosenstock
Pinterest:
https://www.pinterest.com/barbrosenstock/
Twitter:
https://twitter.com/BarbRosenstock
Web:
http://www.barbrosenstock.com
Web:
https://www.goodreads.com/author/show/3396787.Barb_Rosenstock
---
Selected Titles
Ben Franklin's big splash :
ISBN: 1620914468 OCLC: 875521490
Blue grass boy :
ISBN: 1629794392 OCLC: 990105737 Presents the story of Bill Monroe, whose deep Kentucky roots helped him to create the unique American music called bluegrass.
Dorothea's eyes :
ISBN: 162979208X OCLC: 914219169
Fearless :
ISBN: 9780525421733 OCLC: 496727579 Dutton Children's Books, New York : ©2010. Introduces the life of stock car racer Louise Smith, from her first ride behind the wheel of her father's Ford to her thrilling stock car races across the country during the 1950s.
Fight of the century :
ISBN: 1629799084 OCLC: 1139500681
Leave it to Abigail! :
ISBN: 0316415715 OCLC: 1044778008 Everyone knew Abigail was different. Instead of keeping quiet, she blurted out questions. Instead of settling down with a wealthy minister, she married a poor country lawyer named John Adams. Instead of running from the Revolutionary War, she managed a farm and fed hungry soldiers. Instead of leaving the governing to men, she insisted they
Mornings with Monet
ISBN: 0525708170 OCLC:
Otis and Will discover the deep :
ISBN: 0316393827 OCLC: 1019842437
Prairie boy :
ISBN: 1629794406 OCLC: 1117495099 Details the life of Frank Lloyd Wright, a young boy from the prairie, who introduced organic architecture, a style he created based on the relationship between buildings and the natural world.
The camping trip that changed America :
ISBN: 0803737106 OCLC: 729863199 Dial Books for Young Readers, New York, N.Y. : ©2012. Offers insight into the camping trip that President Theodore Roosevelt and naturalist John Muir took to the redwoods of Yosemite in 1903, during which the two men had experiences and conversations that eventually contributed to the establishment of national parks in the United States.
The Great Lakes: Our Freshwater Treasure
ISBN: 0593374355 OCLC: [S.l.] : Knopf Books for Young Readers [S.l.] : 2024 A stunning picture book about the five largest lakes in North America - how they formed, the importance of their abundant freshwater, and how they've become a national treasure - in the latest book from the author of Caldecott Honor book The Noisy Box.The Great Lakes—Huron, Ontario, Michigan, Erie, and Superior—are five blue jewels set a bit off center in a belt across North America's middle. Bordered by eight states and part of Canada, the Lakes hold 21% of the world's fresh water. How did these incredible lakes get there? And what can we do to preserve such a treasure?Follow along as a drop of water in this enormous system and uncover its dramatic journey from lake to river to lake, over Niagara Falls to lake and river again, and finally into the Atlantic Ocean.
The littlest mountain /
ISBN: 0761344977 OCLC: 644018129 Kar-Ben Pub., Minneapolis : ©2011. Discusses how Mount Sinai was chosen as the site of the giving of the Ten Commandments.
The Mystery of the Monarchs: How Kids, Teachers, and Butterfly Fans Helped Fred and Norah Urquhart Track the Great Monarch Migration
ISBN: 1984829564 OCLC: Knopf Books for Young Readers 2022 A gorgeous picture book based on the true story of a scientist who solves the mysteries of monarch butterfly migration—with the help of schoolchildren! A perfect story for nature lovers of all ages from the Caldecott Honor winning author of The Noisy Paint BoxYoung Fred Urquhart was fascinated by insects, especially his favorite, the monarch butterfly. He wondered where monarchs spent the winter. No one knew. After he became an entomologist (bug scientist), Fred and his wife, Norah ,tagged hundreds of butterflies, hoping to solve the mystery of the monarchs. But they soon discovered that they needed help. They started a "butterfly family," a community of children, teachers, and nature enthusiasts from three countries––Canada, the United States, and Mexico––to answer the question: Where do the monarchs go?Detailed materials in the back of the book include maps of monarch migration, the life cycle of the butterfly, and the cultural relevance of monarch butterflies in Mexico, as well as information on environmental efforts towards monarch conservation.
The noisy paint box :
ISBN: 9780307978486 OCLC: 872372266 Describes how Vasya Kandinsky's creative life was profoundly shaped by a neurological condition called synesthesia which caused him to experience colors as sounds and sounds as colors.
The secret kingdom :
ISBN: 0763674753 OCLC: 987421953 The incredible story of the world's largest visionary art environment: the Rock Garden of Chandigarh, kept secret by artist Nek Chand for fifteen years.
The streak :
ISBN: 9781629792699 OCLC: 898181931 In the summer of 1941, Yankee center fielder Joe DiMaggio and his favorite bat, Betsy Ann, begin the longest hitting streak in baseball history. But when Betsy Ann goes missing, will DiMaggio keep hitting? Set on the brink of World War II, this is a spellbinding account of a sports story that united the country and made DiMaggio a hero, at a time when one was profoundly needed. Barb Rosenstock's action-packed text and Terry Widener's powerful illustrations capture DiMaggio's drive as well as his frustration. The book also includes headlines, quotes, stats, and a detailed bibliography.
Thomas Jefferson builds a library
ISBN: 9781590789322 OCLC: 828884680 Thomas Jefferson loved to read and collect books on almost every subject. He built his first library as a young man, and kept on building until his book collection helped to create the Library of Congress in Washington, D.C., the world's largest library.
Through the window :
ISBN: 9781524717537 OCLC: 1020311639 Known for both his paintings and stained-glass windows, Marc Chagall rose from humble beginnings to become one of the world's most renowned artists. Admired for his use of color and the powerful emotion in his work, Chagall led a career that spanned decades and continents, and he never stopped growing. This lyrical narrative shows readers, through many different windows, the pre-WWI childhood and wartime experiences that shaped Chagall's path.--Publisher's description.
Vincent can't sleep
ISBN: 9781101937105 OCLC: 1005351444 Describes how Van Gogh's insomnia, possibly a symptom of mental or physical illness, allowed him to view the night sky while everyone else was asleep and influenced how he saw the world around him.
Yogi :
ISBN: 162979824X OCLC: 1083545643 Looks at the life of Major League Baseball and New York Yankee legend Lawrence