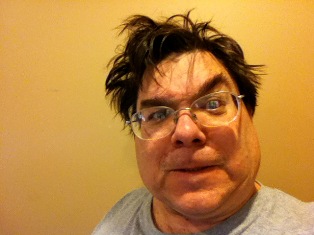 Christopher Garlington
Born:
May 13, 1964 in Birmingham, Alabama
Pen Name:
Bull Garlington
Connection to Illinois
: Garlington lives in Chicago.
Biography
: Christopher 'Bull' Garlington is an award-winning syndicated humor columnist and author. His features have appeared in various magazines and newspapers across the nation since 1989. He is the writer behind the infamous parenting blog, ''Death by Children''. Along with the books listed below, Garlington has also written several ebooks - ''The Lucky Jim'', ''King of the Road'', ''Gone'', ''Jenny's Parents are Cool'', ''Largemouth Bass'', ''Many Boats on the Ocean'' and ''Stingy Brim Trilby''. He also edited ''Carbituaries''.
---
Awards
:
Primary Literary Genre(s):
Fiction; Non-Fiction
Primary Audience(s):
Adult readers
Blog:
http://deathbychildren.com
Email:
bullgarlington@gmail.com
Facebook:
http://facebook.com/christopher.garlington
Website:
http://creativewriter.pro
Christopher Garlington on WorldCat :
http://www.worldcat.org/search?q=christopher+garlington
---
Selected Titles
Death by children :
ISBN: 9781893121997 OCLC: 856659714
The beat cop's guide to Chicago eats
ISBN: 9781893121720 OCLC: 428027351 Lake Claremont Press, Chicago, IL : ©2011.
The full English /
ISBN: 1684197929 OCLC: 1005679777 The hilarious story of a father's failed attempt to take his family on a once-in-a-lifetime trip to the United Kingdom, a disastrous trip ruined by his stratospheric expectations, his inner American, ennui fatigue, his wife's meddling in his perfect plans, Alabama, his children's massive indifference, the Doctor Who experience, ginger cookie based chemical warfare, mimes, sheep, The Beatles, a hermetically sealed bus full of the elderly, a militant librarian named Mildred, and England's classic breakfast which consists almost entirely of canned beans.