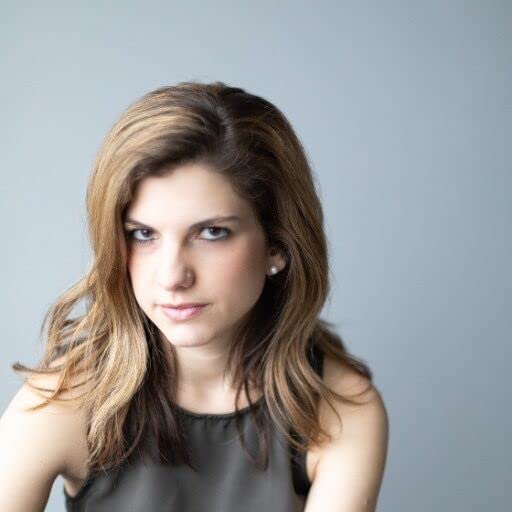 Julia Fine
Born:
Pen Name:
None
Connection to Illinois
: Fine is a graduate of Columbia College Chicago's MFA program. She lives in Chicago.
Biography
: Julia Fine is the author of the critically acclaimed debut What Should Be Wild, which was short-listed for both the Bram Stoker Superior First Novel Award and the Chicago Review of Books Award. She teaches writing in Chicago, where she lives.
---
Awards
:
What Should Be Wild Washington Post Best Fantasy Book, May; Refinery 29 Best May Book; Chicago Review of Books Best May Book; Verge Gripping Fantasy Novel, May; Finalist, Bram Stoker Superior Achievement in a First Novel Award; Short-listed, Chicago Review of Books Best Novel Prize; Bustle Unmissable Debut of the Year; Popsugar Best Book of the Year; Barnes & Noble Discover Great New Writers Summer 2018 Selection; Starred Review, Publishes Weekly, Library Journal
The Upstairs House Good Morning America Book of the Month Selection; Popsugar Must-Read Book of the Month; Buzzfeed Most Anticipated Book of the Year; The Millions Most Anticipated Book of the Year; Illinois READS Book Selection, Illinois Reading Council, 2023
Primary Literary Genre(s):
Fiction
Primary Audience(s):
Adult readers
E-Mail:
julia.rose.fine@gmail.com
Facebook:
https://www.facebook.com/finejuli/
Instagram:
https://www.instagram.com/julia.r.fine/
Twitter:
https://twitter.com/finejuli
Web:
https://www.julia-fine.com/
---
Selected Titles
Maddalena and the Dark
ISBN: 1250867878 OCLC: Flatiron Books 2023 Venice, 1717. Fifteen-year-old Luisa has only wanted one thing: to be the best at violin. As a student at the Ospedale della Pietà, she hopes to join the highest ranks of its illustrious girls' orchestra and become a protégé of the great Antonio Vivaldi. Luisa is good at violin, but she is not the best. She has peers, but she does not have friends. Until Maddalena.After a scandal threatens her noble family's reputation, Maddalena is sent to the Pietà to preserve her marriage prospects. When she meets Luisa, Maddalena feels the stirrings of a friendship unlike anything she has known. But Maddalena has a secret: she has hatched a dangerous plot to rescue her future her own way. When she invites Luisa into her plans, promising to make her dreams come true, Luisa doesn't hesitate. But every wager has its price, and as the girls are drawn into the decadent world outside the Pietà's walls, they must decide what it is they truly want—and what they will do to pay for it.Lush and heady, swirling with music and magic, Maddalena and the Dark is a Venetian fairytale about the friendship between two girls and the boundless desire that will set them free, if it doesn't consume them first.
The upstairs house :
ISBN: 006297582X OCLC: 1237119388 Recovering from a difficult childbirth, a woman caring for her newborn alone while her husband travels for work suffers a psychological unraveling that causes her to see the ghost of famed children's book author Margaret Wise Brown.
What should be wild :
ISBN: 0062684132 OCLC: 1000318184 Cursed. Maisie Cothay has never known the feel of human flesh: born with the power to kill or resurrect at her slightest touch, she has spent her childhood sequestered in her family's manor at the edge of a mysterious forest. Maisie's father - an anthropologist who sees her as more experiment than daughter - has warned her not to venture into the wood. Locals talk of men disappearing within, emerging with addled minds and strange stories. What he does not tell Maisie is that for millennia her female ancestors have also vanished into the wood, never to emerge - for she is descended from a long line of cursed women. But one day Maisie's father disappears, and she must venture beyond the walls of her carefully constructed life to find him. Away from her home and the wood for the very first time, Maisie encounters a strange world filled with wonder and deception. Yet the farther she strays, the more the wood calls her home. For only there can Maisie finally reckon with her power and come to understand the wildest parts of herself.