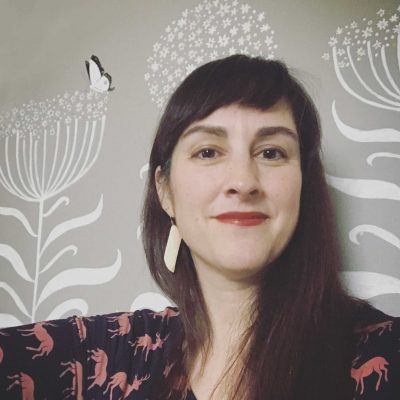 Julie Polanco
Born:
, in
Pen Name:
None
Connection to Illinois
: Polanco lives in Berwyn.
Biography
: Julie Polanco has written more than seventy published articles and short works for the healthcare, alternative education, and parenting sectors. A regular contributor for Old Schoolhouse Magazine, as well as for the magazine's official blog Homeschooling with Heart, Julie is the high school botany instructor for www.schoolhouseteachers.com. Her involvement in the homeschool community includes serving on the board of her local support group, starting her own support group, and teaching science and writing classes in her home and in cooperatives. Currently, she maintains a blog that discusses homeschooling, Christian living, and the writing life. Along with her books listed, she has also written a couple of ebooks.
---
Awards
:
Primary Literary Genre(s):
Non-Fiction
:
---
Selected Titles
100 WAYS TO MOTIVATE KIDS :
ISBN: 1642791237 OCLC: 1047619820 MORGAN JAMES FAITH, [Place of publication not identified], 2019.
Finding joy :
ISBN: 1257378287 OCLC: 898079527 Guidance for Christian home schooling parents from a fellow home schooling mother.
God schooling :
ISBN: 1683508637 OCLC: 1055204396