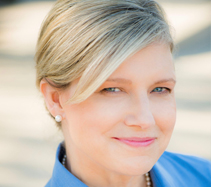 Laura Benedict
Born:
Pen Name:
Connection to Illinois
: Benedict lives in Southern Illinois.
Biography
: Laura Benedict is the Edgar- and ITW Thriller Award- nominated author of eight novels of mystery and suspense, including The Stranger Inside, and the Bliss House gothic trilogy. Her short fiction has appeared in Ellery Queen's Mystery Magazine, and in numerous anthologies like At Home in the Dark (May 2019), A Thousand Doors, and St. Louis Noir. A native of Cincinnati, she lives in Southern Illinois with her family.
---
Awards
:
-- Publisher Weekly Starred Review, The Stranger Inside
-- Booklist Starred Review, Charlotte's Story
Primary Literary Genre(s):
Fiction; Mystery
Primary Audience(s):
Adult readers
Website:
https://www.laurabenedict.com/
Website:
https://www.goodreads.com/author/show/542311.Laura_Benedict
Facebook:
https://www.facebook.com/AuthorLauraBenedict
Twitter:
https://twitter.com/laurabenedict
Pinterest:
https://www.pinterest.com/laurabenedict/
Instagram:
https://www.instagram.com/laura_benedict/
WorldCat:
http://www.worldcat.org/search?q=Laura++Benedict
---
Selected Titles
Bliss House: A Novel
ISBN: 1605985724 OCLC: 858843460 Pegasus Books 2014 Amidst the lush farmland and orchards in Old Gate, Virginia, stands the magnificent Bliss House. Built in 1878 as a country retreat, Bliss House is impressive, historic, and inexplicably mysterious. Decades of strange occurrences, disappearances and deaths have plagued the house, yet it remains vibrant. And very much alive. Rainey Bliss Adams desperately needed a new start when she and her daughter Ariel relocated from St. Louis to Old Gate and settled into the house where the Bliss family had lived for over a century. Rainey's husband had been killed in a freak explosion that left her 14 year-old daughter Ariel scarred and disfigured. At the grand housewarming party, Bliss House begins to reveal itself again. Ariel sees haunting visions: the ghost of her father, and the ghost of a woman being pushed to her death off of an upper floor balcony, beneath an exquisite dome of painted stars. And then there is a death the night of the party. Who is the murderer in the midst of this small town? And who killed the woman in Ariel's visions? But Bliss House is loath to reveal its secrets, as are the good folks of Old Gate.
Calling Mr. Lonely Hearts: A Novel
ISBN: 0345497694 OCLC: 229027088 Ballantine Books, New York : ©2008. Years after ruining the life of a young priest with their lies, three women--Alice, Roxanne, and Del--find their lives unraveling, thanks to the machinations of the seductive Varick, a mysterious figure who is seeking revenge on behalf of their long-ago victim.
Charlotte's Story: A Bliss House Novel
ISBN: 9781605988788 OCLC: 907103748 Pegasus Books 2015 The Fall of 1957 in southern Virginia was a seemingly idyllic, even prosperous time. A young housewife, Charlotte Bliss, lives with her husband, Hasbrouck Preston Press Bliss and their two young children, Eva Grace and Michael, in the gorgeous Bliss family home. On the surface, theirs seems a calm, picturesque life, but soon tragedy befalls them -- a series of shocking deaths, with apparently simple explanations. But nothing is simple if Bliss House is involved.--Jacket.
Devil's Oven
ISBN: 0985067829 OCLC: 799917416 Gallowstree Press, [United States?] : ©2012. There's an unknown mountain in Appalachia called Devil's Oven, a place where extraordinary, dark things have been happening for centuries. Now, the mountain has given Ivy Luttrell, a lonely seamstress, the power to fashion herself the perfect man. But instead of bringing Ivy happiness, her creation terrorizes the nearby town with brutal single-mindedness that even Ivy cannot understand. The madness quickly touches Bud Tucker, the owner of the local strip club, and his seductive wife, Lila, wrenching apart their marriage, and putting their lives at terrible risk. The only person who may be able to save Ivy and everyone around her is Jolene, a young dancer whose roots and power lie deep within the past, and the soil of Devil's Oven itself.
Haunted Holidays: 3 Short Tales of Terror
ISBN: 0985067861 OCLC: 954345693 Gallowstree Press 2014
Isabella Moon: A Novel
ISBN: 0345497678 OCLC: 123967942 Ballantine New York : 2007 Kate Russell's decision to reveal to Sheriff Bill Delaney what she knows about the disappearance of Isabella Moon, a missing child, threatens to unravel the dark secrets of Carystown, Kentucky, and shatter Kate's quiet existence.
Small Town Trouble
ISBN: 0966395476 OCLC: 1026412517 KaliOka Press 2017 Erin Walsh arrives home to tiny New Belford, Kentucky from college only to clash with her young stepmother, Shelby Rae. When Shelby Rae is kidnapped and a dear friend of the family is murdered, Erin discovers that both victims had secrets connected to the violent death of her mother seven years earlier. In a small town the pool of suspects is limited, but it also means the danger to Erin's own life is deathly close. Noah Daly, an old high school friend, is the son of the man everyone blames for the violent death of Erin's mother. But he's also the one person Erin feels she can trust to help her find Shelby Rae's kidnapper and her friend's murderer. Or is her sudden attraction to him blinding her to his true nature? Enter Trouble, the wise and wily black cat detective. His paws have barely landed in the bluegrass when he realizes Erin is about to put herself in danger. Can he lead Erin to the truth before she becomes a victim herself?
The Abandoned Heart: A Bliss House Novel
ISBN: 1681772299 OCLC: 940362206 Pegasus Books 2016 The first and second wives and the young Japanese mistress of once-charismatic New York carpetbagger Randolph Bliss witness his descent into madness as they desperately struggle to secure happiness for their children.
The Stranger Inside
ISBN: 0316444928 OCLC: 1083101104 Mulholland Books 2019 Kimber Hanson arrives home to find the locks have been changed, and a stranger living in her house. He claim to be leasing the property-- and has paperwork to prove it. Then he reveals that he has a connection to Kimber's distant past, and dark secrets she'd long ago left behind about the death of her sister. This trespasser isn't after her money or her charming Craftsman bungalow. He wants to move into her carefully orchestrated life-- and destroy it. -- adapted from jacket and info provided.