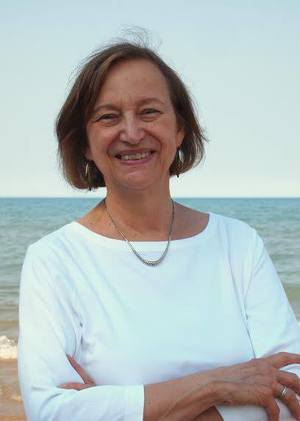 Patricia Skalka
Born:
Chicago, Illinois
Pen Name:
Connection to Illinois
: Skalka is a Chicago native. She now divides her time between Chicago and Door County, Wisconsin.
Biography
: Patricia Skalka is the author of the Dave Cubiak Door County Mysteries. A former Reader's Digest Staff Writer and freelancer with human interest and medical articles in national print and online publications and nonfiction books Skalka is a member of The Authors Guild of America, Mystery Writers of America, Sisters in Crime, Society of Midland Authors and the Chicago Writers Association.
---
Awards
:
''Death in Cold Water'',
-- Edna Ferber Fiction Award from the Council for Wisconsin Writers
Primary Literary Genre(s):
Fiction; Mystery
Primary Audience(s):
Adult readers
Web:
http://www.patriciaskalka.com
Twitter:
https://twitter.com/patriciaskalka?lang=en
WorldCat:
http://www.worldcat.org/search?q=Patricia++Skalka
---
Selected Titles
Death At Gills Rock
ISBN: 029930454X OCLC: 910227101 University of Wisconsin Press 2015 Spring brings not new life but tragic death to the isolated fishing village of Gills Rock. Three prominent World War II veterans who are about to be honored for their military heroics die from carbon monoxide poisoning during a weekly card game. Blame falls to a faulty heater but Cubiak puzzles over details. When one of the widows receives a message claiming the men got what they deserved, he realizes that there may be more to the deaths than a simple accident.
Death by the Bay
ISBN: 0299323102 OCLC: 1060181397 University of Wisconsin Press 2019 On a chilly Monday in late spring, Sheriff Dave Cubiak is at the Green Arbor Lodge for lunch when a scream from a nearby medical conference disrupts the scene. Leaping into action, he finds the ninety-three-year-old director of the prestigious Institute for Progressive Medicine collapsed on the floor, dead of a suspected heart attack. As Cubiak interrogates the witnesses, he's struck by the inconsistencies in their stories. Some evade questions while others offer contradictory statements. Then suddenly another scream pierces the air. . . . Past and present merge as long-buried secrets rise to the surface. The resourceful sheriff must rely on his skills and wits, along with the advice and memories of friends and family, to uncover the dark truth behind the Institute for Progressive Medicine. Dedicated and new fans alike will find themselves captivated by this intelligently plotted story as Cubiak untangles the twisted threads of this intricate mystery.
Death in Cold Water
ISBN: 0299309207 OCLC: 946142271 University of Wisconsin Press 2016 On a bracing autumn day in Door County, a prominent philanthropist disappears. Is the elderly Gerald Sneider--known as Mr. Packer for his legendary support of Green Bay football--suffering from dementia, or just avoiding his greedy son? Is there a connection to threats against the National Football League? As tourists flood the peninsula for the fall colors, Sheriff Dave Cubiak's search for Sneider is stymied by the FBI. When human bones wash up on the Lake Michigan shore, the sheriff has more than a missing man to worry about. With the media demanding answers and two puzzles to solve,
Death Rides the Ferry
ISBN: 0299318001 OCLC: 1004424932 University of Wisconsin Press 2018 Sheriff Dave Cubiak is ensnared in a killer's cunning gambit. It's a sparkling August day on Washington Island and the resonant notes of stringed instruments float on the breeze toward sailboats and the approaching ferry. After a forty-year absence, the Viola da Gamba Festival has returned to the picturesque isle on the tip of Wisconsin's Door County peninsula. Sheriff Dave Cubiak enjoys a rare day off as tourists and a documentary film crew hover around the musicians. The jubilant mood sours when the ferry arrives and an unidentified passenger is found dead. Long-time residents recall with dismay the disastrous festival decades earlier, when another woman died and a valuable sixteenth-century instrument--the fabled yellow viol--vanished, never to be found. Cubiak follows a trail of murder, kidnapping, and false identity that leads back to the calamitous night of the twin tragedies. With the lives of those he holds most dear in peril, the sheriff pursues a ruthless killer into the stormy northern reaches of Lake Michigan.
Death Stalks Door County
ISBN: 0299299449 OCLC: 881847022 University of Wisconsin Press 2014 Six deaths mar the holiday mood as summer vacationers enjoy Wisconsin's beautiful Door County peninsula. Murders, or bizarre accidents? Newly hired park ranger Dave Cubiak, a former Chicago homicide detective, assumes the worst but refuses to get involved. Grief-stricken and guilt-ridden over the loss of his wife and daughter, he's had enough of death. Forced to confront the past, the morose Cubiak moves beyond his own heartache and starts investigating, even as a popular festival draws more people into possible danger. In a desperate search for clues, Cubiak uncovers a tangled web of greed, betrayal, bitter rivalries, and lost love. Befriended by several locals but unsure whom to trust or to suspect of murder, the one-time cop tracks a clever killer.