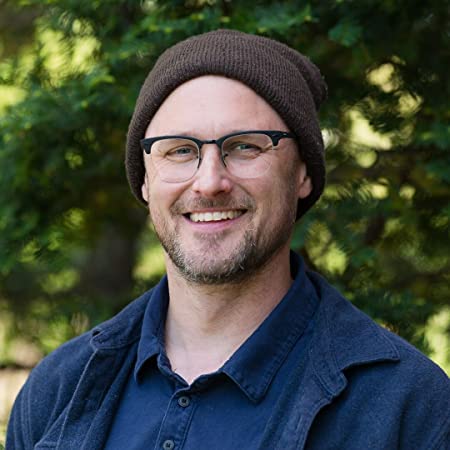 Jarrett Dapier
Born:
Pen Name:
Connection to Illinois
: Dapier is a teen services librarian at Skokie Public Library. He lives in Evanston.
Biography
: Jarrett Dapier is a children's book author, librarian, and lifelong drummer. He is the recipient of the John Phillip Immroth Memorial Award for Intellectual Freedom from the American Library Association for his research into the censorship of Marjane Satrapi's Persepolis in the Chicago Public Schools.
---
Awards
:
''Mr. Watson's Chickens'',
-- Starred Reviews - BookPage, and Publishers Weekly; Best Book of 2021 - NPR; One of the Best Ten Picture Books 0f 2021 BookPage.

''Jazz for Lunch!'',
-- Starred Review - Kirkus


Primary Literary Genre(s):
C:CHILDREN; Fiction
Web:
https://www.jarrettdapier.com/
WorldCat:
http://www.worldcat.org/search?q=Jarrett++Dapier
---
Selected Titles
Jazz for Lunch!
ISBN: 153445408X OCLC: 1150834835 Atheneum/Caitlyn Dlouhy Books 2021 After lunch at a very crowded jazz cafe, a boy and his Auntie Nina are inspired to create a feast of their own with such treats as Thelonious Monk Fish and Nat King Cole Slaw.
Mr. Watson's Chickens
ISBN: 1452177147 OCLC: 1233024628 Chronicle Books 2021 Mr. Watson loves his three chickens, and every morning he and Mr. Nelson count them; but when they start to multiply, his house and tiny yard are soon overrun, and the noise and mess are driving Mr. Nelson crazy--so the couple set out to find a new home for the chickens.