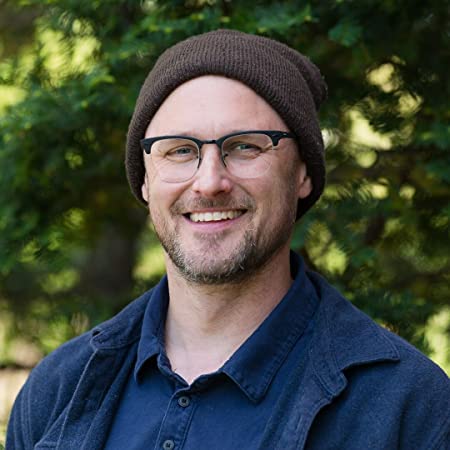 Jarrett Dapier
Born:
Connection to Illinois
: Dapier is a teen services librarian at Skokie Public Library. He lives in Evanston.
Biography
: Jarrett Dapier is a children's book author, librarian, and lifelong drummer. He is the recipient of the 2016 John Phillip Immroth Memorial Award for Intellectual Freedom from the American Library Association for his research which uncovered previously suppressed information about the 2013 censorship of Marjane Satrapi's graphic novel Persepolis in Chicago Public Schools. His first graphic novel – Wake Now in the Fire – is based on this research and will be released by Chronicle Books in 2023.
---
Awards
:
Mr. Watson's Chickens Starred Reviews - BookPage, and Publishers Weekly; Best Book of 2021 - NPR; One of the Best Ten Picture Books 0f 2021 BookPage.
Jazz for Lunch! Starred Review - Kirkus
The Most Haunted House in America Illinois READS Book Selection, Illinois Reading Council, 2023
Primary Literary Genre(s):
Fiction; Non-Fiction
Primary Audience(s):
Children
Web:
https://www.jarrettdapier.com/
---
Selected Titles
Jazz for Lunch!
ISBN: 153445408X OCLC: 1150834835 Atheneum/Caitlyn Dlouhy Books 2021 After lunch at a very crowded jazz cafe, a boy and his Auntie Nina are inspired to create a feast of their own with such treats as Thelonious Monk Fish and Nat King Cole Slaw.
Mr. Watson's Chickens
ISBN: 1452177147 OCLC: 1233024628 Chronicle Books 2021 Mr. Watson loves his three chickens, and every morning he and Mr. Nelson count them; but when they start to multiply, his house and tiny yard are soon overrun, and the noise and mess are driving Mr. Nelson crazy--so the couple set out to find a new home for the chickens.
The Most Haunted House in America
ISBN: 1419752464 OCLC: Abrams 2022 A rollicking, spooky-fun trip through the most haunted home in America: the White House! It was late October, the moon was pale, late in October when it came by mail: a letter, a missive, a kind invitation to drum at THE MOST HAUNTED HOUSE IN THE NATION! When the Skeleton Drummers receive an invitation from the First Lady to perform at the biggest Halloween party of a lifetime—or afterlife—the band must pack their instruments, rise from the earth, and prepare to rock the White House. With gusto and bone-rattling beats, the skeletons BOOM! BANG! and CLANG! as the crowd of trick-or-treaters dance on the president's lawn. But when the party moves inside, something's not quite right: there's a chill in the air and a prickle of fright. There's one thing you might not know: The White House is haunted from top to toe! With rhyming, rhythmic text from Jarrett Dapier and wonderfully macabre illustrations from Lee Gatlin, this musical tour of America's most famous home is full of spooky surprises at every turn.